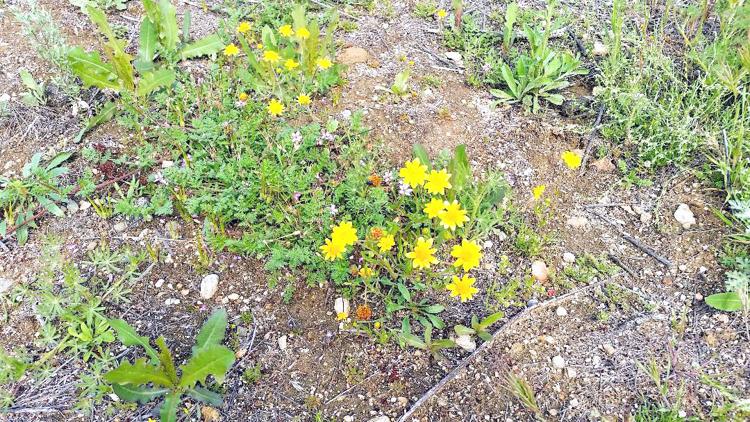 Redlands is a rare city in Southern California. It has 600 acres of natural open spaces and 28 miles of privately maintained public trails. Redlands Conservancy, which manages the sites and trails for the city of Redlands, hopes to keep them open for passive recreation.
According to the conservancy, that depends on two things: What the various government agencies — the state of California, County of San Bernardino, city of Redlands — order and what the public does on the trails. After seeing what sunshine-seekers in Los Angeles and New York City have been doing, in spite of orders to "social distance," conservancy leaders are concerned about being able to keep the trails open for public use.
"We implore our trail users to respect the orders and to respect the natural environment," said Sherli Leonard, the conservancy's executive director.  
Redlands Conservancy Outdoor Ambassador Libby Groom, who retired from Cal Fire, said, "In firefighting, when carrying hand tools, we say, 'Keep your Dime!' In other words, maintain spacing of 10 feet apart. On our trails, we now say, 'Keep your six!' Stay at least six feet apart as you hike."
"We are gratified that Redlands' residents and visitors are finding that they love our trails," said Leonard. "But we are concerned that they don't love them to death."
With the coming of a weekend of sunny days, trail users at San Timoteo Nature Sanctuary, Herngt "Aki" Preserve in Live Oak Canyon, and Redlands Gateway Ranch are asked to be mindful of the needs of all users and keep a safe social distance.
"We are also aware that young people are now home from school," Leonard said. "Everyone must understand that the open space sites are not playgrounds.
"They are preserves where the conservancy protects the land's conservation values. Each site has sensitive biological areas and species that can't succeed with unmanaged human use. The conservancy staff and volunteers have been working for years to restore the native vegetation and encourage the safe habitat for wildlife. Excessive human use will make the sites unusable for anyone and any wildlife."
Acceptable human use is limited, Leonard said. Anyone visiting San Timoteo Nature Sanctuary, Herngt "Aki" Preserve and Redlands Gateway ranch must stay on trails and may not create their own trails.
Hikers, mountain bikers and horseback riders are welcomed to use all the trails, following the accepted trail use protocol: hikers yield to horseback riders, and mountain bikers yield to hikers and horseback riders.  
Motorized vehicles of any kind, by city ordinance, are not permitted on the trails or on the sites.  
"If police encounter motorized vehicles on these sites, they are authorized to impound the vehicles, and they have been known to do that," said Leonard. "The natural open space sites in Redlands are not an option for unsupervised kids. Adults, go with them to the sites, instead, and take a hike with them and enjoy the spring wildflowers.
"Do watch for snakes."
Want to help
protect the trails?
The Redlands Conservancy invites anyone who enjoys the trails to help maintain them. The organization's Trail Care Stewardship Team always welcomes volunteers who would like to provide weed control and help maintain the signs.  
Contact info@redlandsconservancy.org or call (909) 782-6208.