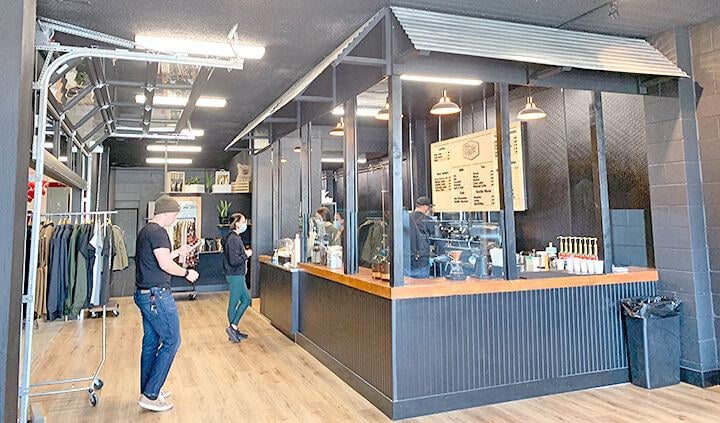 Dirtbag Coffee Shop officially opened their doors to the downtown area in Redlands on Feb. 19. Aaron and Angie Ohama, owners of the neighbor store, Dirtbag Shop, jumped on the opportunity to expand their brand with a coffee shop when their next-door location became available this past fall.
Their original store, Dirtbag Shop, offers high-quality homemade leather goods and bike apparel as well as several Redlands products.
"Anything we can get from around here locally that kind of fits with what we are doing," Aaron Ohama explained of their local focus.
They have installed a garage door between the two stores in keeping with the industrial look and to provide easy access to browse both coffee and their other products at the same time.
Even though it hasn't been easy maneuvering through the pandemic as a business owner, Aaron Ohama still wanted to bring in another business. Opening the coffee shop now shows to be good timing as things are starting to reopen.
Ohama grew up in Upland and has previously started businesses, gotten themgoing and moved on to the next great idea. With a design degree in tow, he has been part of starting a candle store in Hawaii, an automotive shop, a laser-cutting store and more.
He said he has a knack for the setup, the design and the creation of a retail operation. Dirtbag is the full-time responsibility for the couple.
"Now it's time to do it for ourselves," Ohama said.
They have lived in Redlands for five years. Angie Ohama also works as a nurse and her colleague, John Greene, is a co-owner of the café alongside the Ohamas.
A prior idea was to create a workshop in the second space for people to view how they make their quality products by hand. They laser cut leather and sew the pieces into bags and wallets and will add an embroidery section to their skill set in the back of the apparel store.
The coffee shop was added to bring more customers into the store, Ohama said. They get their beans from Meek House coffee roasters, serve cookies from the Cookie Corner and collaborate with Batter Rebellion.
"We give them our espresso for some of their drinks," he said.
The coffee menu is uncomplicated and easy to order from. A month into their opening, "The response has been great.
There's a lot of great businesses around here," Ohama said about their location.
Why is it called Dirtbag?
"Dirtbag needs to bring you in and say, 'What's Dirtbag?'" he said.
Dirtbag means unkempt to many, but the Ohamas  make sure their place looks  nice and upscale. A motorcycle apparel store fits well with the rough and tough part of the name and Ohama also wanted it to feel friendly and clean. There is an outdoor feel to the coffee shop with park seating inside. The café follows COVID-19 guidelines.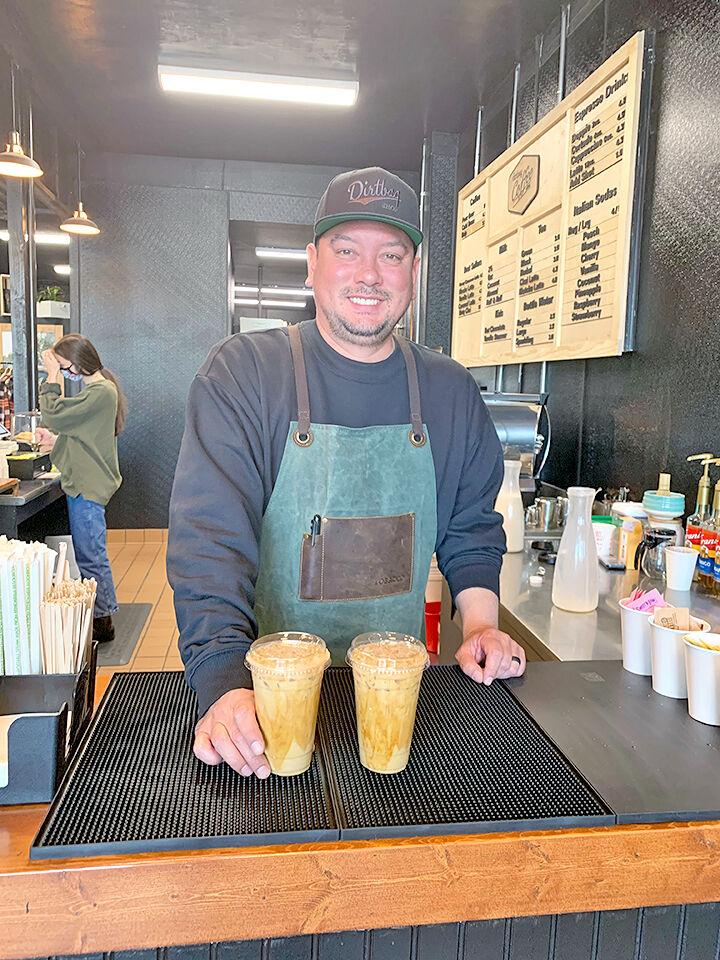 About Dirtbag Coffee
Where: 204 E State St., Redlands.
Hours: 6 a.m. to 7 p.m. Monday through Thursday, 6 a.m. to 8 p.m. Fridays, 7 a.m. to 8 p.m. Saturdays and 7 a.m. to 7 p.m. Sundays.
Price range: $2.50 to $5.35 for a variety of hot and cold drinks.
Art show: In April Dirtbag Coffee will host an art show with artwork by Aeron and Tracy Brown. There will be an open house event at 6 p.m. Friday, April 2, with live music and meet and greet with the artists. @Aeronbrownart & @_Tracykate.
For more information: Visit dirtbagcoffeeshop.com or dirtbagshop.com, @dirtbagcafe on Facebook, dirtbagcafe on Instagram or call (909) 894-4984.