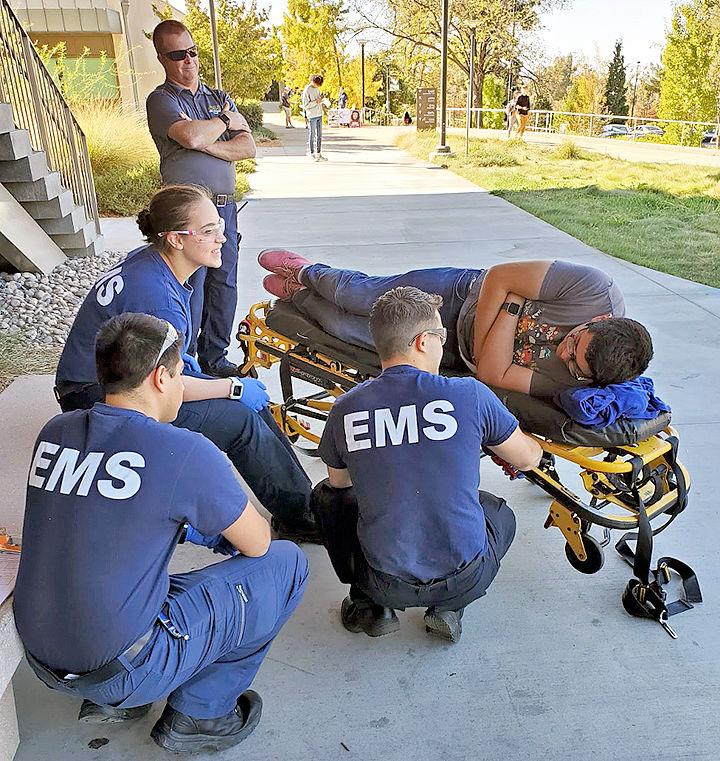 The Crafton Hills College Emergency Medical Technician Program has completed final testing, with 76 students graduating the program during one of the most stressful semesters in recent memory.
The class endured extensive changes to the program due to COVID-19. During the first portion of the stay-at-home order, lectures were conducted online.
"The transition was taxing for both students and faculty since this program is heavily based in personal contact and teamwork," said Laurie Green, EMT program director.
Later, the students were able to meet on campus with social distancing guidelines in place to complete skills practice and testing.
"This had its own challenges," Green said, "since the students had formed a bond and we now required them to space out every 6 feet."
After spring break, students were not allowed to perform ride outs with community partners. This greatly limited the options students had to gain traditional hands-on experience. 10 students were able to get field contacts and the rest were able to conduct patient contact in the simulation lab.
"This worked out because of the awesome equipment we have been provided in the lab, though nothing replaces the learning experience of a live patient," Green said.
Accredited by the Commission on Accreditation of Allied Health Education Programs, students who complete this certificate program are prepared to take the National Registry examination and obtain entry-level employment as an Emergency Medical Technician or an Emergency Department Technician.
For more information about the EMT program, visit https://www.craftonhills.edu/academic-and-career-programs/divs-and-depts/career-ed-and-human-dev/public-safety-and-services/.