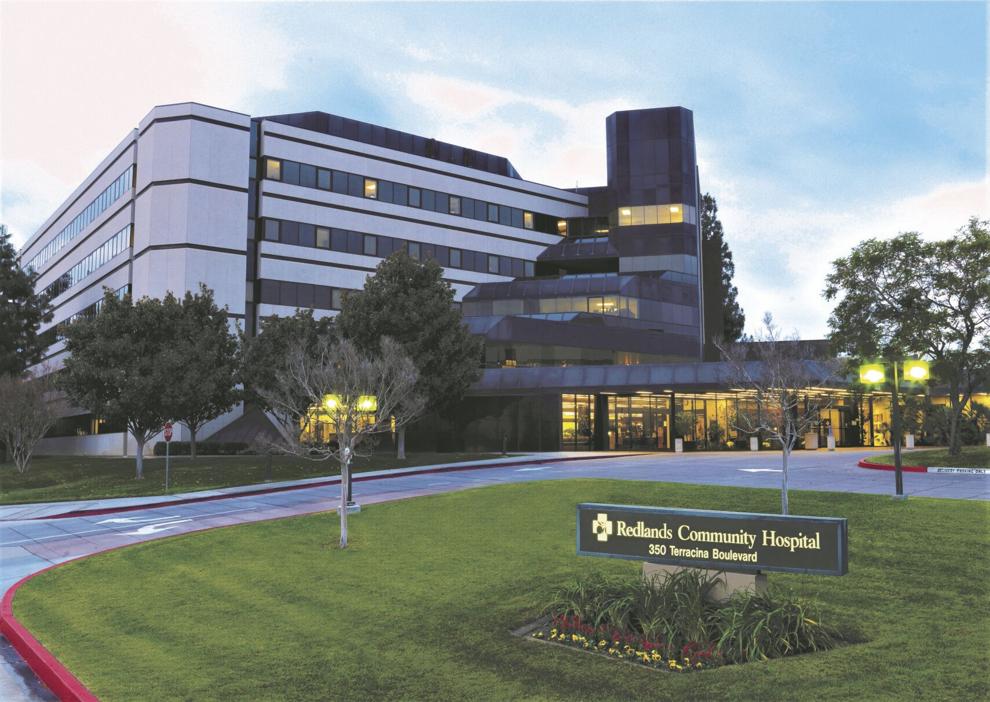 San Bernardino County and all other Southern California counties are under Gov. Gavin Newsom's stay-at-home order in response to rapid growth in COVID-19 cases and an increase in hospitalizations and especially hospital Intensive Care Unit admissions.
The order will remain in place for a minimum of three weeks.
Newsom said the concern is the hospital system will become overwhelmed with the growing number of COVID cases.Newsom's order goes into effect if a region is showing less than 15% hospital ICU capacity.
San Bernardino's on-line COVID-19 Dashboard shows ICU bed availability was 23.7% as of Tuesday, Dec. 8. However, news releases from county officials said ICU bed availability was approaching "single digits."
County spokesman David Wert explained the difference as a change in reporting methods. "The county dashboard has been reporting ICU utilization counts that include Pediatric Intensive Care Unit and Neonatal Intensive Care Unit beds," Wert said. "However, the new state metric is based on an ICU count that removes these beds from the count. We are in the process of updating the dashboard to reflect the revised methodology being used by the state," which will lower the availability rate.
The order separates California into five regions. San Bernardino County is part of the Southern California region, which also includes Imperial, Inyo, Mono, Orange, Riverside, Los Angeles, San Diego, San Luis Obispo, Santa Barbara and Ventura counties. The Southern California region has 10.1% ICU availability as of Dec. 8.
Redlands Community Hospital has felt the increase in patients. During the week of Nov. 22 to 28, there were 256 new COVID-19 cases per 100,000 residents in Redlands. The city has reached 3,229 cases and 97 deaths as of Dec. 8.
"We have seen a dramatic increase of COVID-19 admissions in the last two weeks," said Lauren Spilsbury, chief nursing officer and vice president of patient care services. "The hospital has the ability to flex other areas to increase its capability to receive patients in need of admission and critical care. To keep the situation manageable, we are asking the public to adhere to public health orders to reduce the transmission of the virus."
Redlands residents have been enjoying outdoor dining on State Street since July. However, that will now end.
"In compliance with California's orders, the city will cease to facilitate the State Street outdoor dining for a minimum of three weeks," said city spokesman Carl Baker. "It is up to the individual restaurants whether they will be open for takeout service during that time. Outdoor dining on State Street can resume through Jan. 31, once the current order is lifted for Southern California, assuming no other changes or restrictions are placed on restaurants. The earliest the order could be lifted is Monday, Dec. 28."
San Bernardino County has reached a total of 108,946 cases, 1,207 deaths and 96,799 recoveries. The county has conducted 1.2 million tests with a positivity rate of 8.8%.
Since Thanksgiving, county hospitals have seen an increase from 656 COVID-19 patients to 996 as of Dec. 8. Confirmed patients occupy 35% of the county's non-ICU hospital beds.
"The number of COVID-19 patients has significantly increased since Thanksgiving," said Janelle Ringer, senior public relations specialist for Loma Linda University Health. "At Loma Linda University Medical Center, we have over 90 COVID-19 patients and less than 20 at Loma Linda University Children's Hospital. The Medical Center has approximately 22% available ICU capacity and 12% at the Children's Hospital. It's important to note these numbers are not static. The situation is fluid, depending on the needs of our patients."
San Bernardino County Public Health Director Corwin Porter said the stay-at-home order is an unfortunate development but necessary.
"The key objective is to keep our hospitals and ICU units from being overrun with new cases," said Porter. "The fact that our numbers are worse than what we saw in April should give everyone pause."
Porter said county officials are still encouraging people to go outside for various forms of exercise.
"We are mindful of how staying inside can negatively affect people's mental health," said Porter. "We advocate going outside for a walk, a run or a bike ride."
Now required to close are:
● Indoor and outdoor playgrounds.
● Personal care services, including hair and nail salons and barbershops.
● Indoor recreational facilities.
●Family entertainment centers.
● Museums, zoos and aquariums.
● Bars and wineries.
● Campgrounds (for overnight stays).
● On-site dining at restaurants.
● Hotels and motels except for critical infrastructure support.
In addition, the new mandate limits retail stores to 20% capacity, and eating or drinking inside stores is prohibited. The new rules also ban non-essential travel, but outdoor recreation facilities will remain open. Schools that have received waivers permitting them to provide in-person instruction are allowed to stay open. Doctors and dentists may also continue seeing patients.