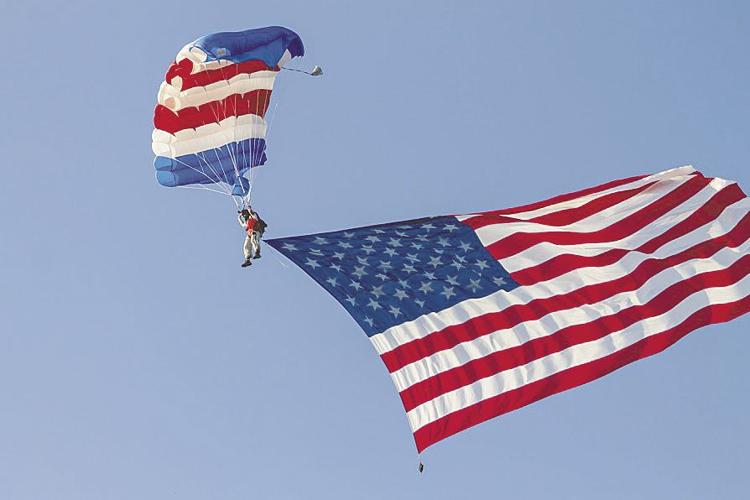 Because of an unforeseeable future caused by the COVID-19 pandemic, the Redlands Fourth of July Committee has made the difficult decision to cancel the 2020 Sylvan Park activities and fireworks show celebration.
"This local event, in its 54th year, is an Independence Day tradition for the Redlands community and Inland Empire for those who travel to Redlands to enjoy a full day of celebration," said Tim Murone, president of the Fourth of July steering committee.
"We know that thousands of people will be eagerly anticipating the parade and activities in Sylvan Park and spectacular fireworks show in Ted Runner Stadium at the University of Redlands."
"Planning for our 2020 event started last year" said Meike Murone including scheduling USAF C-17 and vintage plane flyovers, skydivers, rock bands and the best fireworks show around by Redlands resident Jeff Martin of PyroSpectaculators," said Meike Murone, who coordinates the air festivities.
"Unfortunately, now is the time when non-refundable financial commitments must be made to secure the event. "After careful consideration the committee feels that it would not be fiscally responsible to enter into those commitments while facing as many unknowns as we all try to navigate the consequences of the pandemic," Tim Murone said.
"The Redlands Fourth of July Committee is grateful for the continued partnership with the City of Redlands, San Manuel Band of Mission Indians, and the University of Redlands as we focus ahead to make the 2021 celebration the best ever."
For more information about the Redlands Fourth of July celebration, visit redlandsfourthofjuly.com.