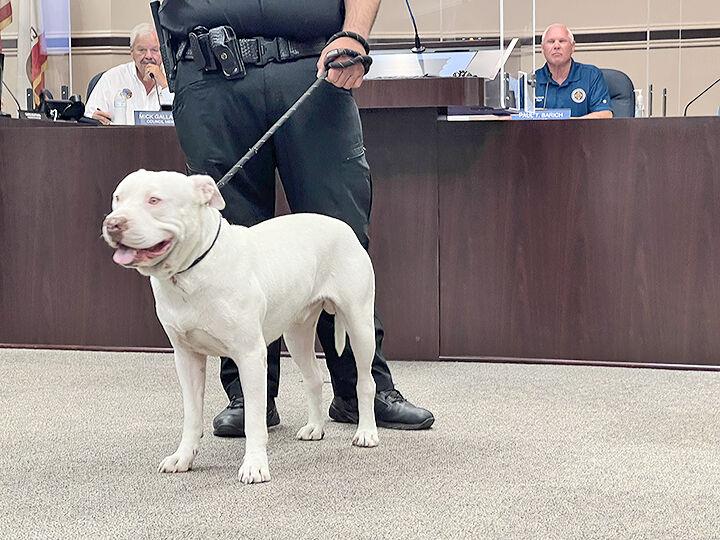 Redlands reintroduced Pet of the Week at Tuesday's City Council meeting. The Adopt-a-Pet presentation was discontinued due to COVID.
Redlands Animal Services brought Charming, a 3-year old pitbull mix, to the city council presentation.
Animal Services Officer Joseph Martinez said, "I knew exactly what dog to bring."
Charming has been at the Redlands Animal Shelter since November. Mayor Pro Tem Eddie Tejeda asked to bring the program back to combat negative ideas about the Redlands Animal Shelter.
The shelter does not euthanize healthy animals and has lowered its euthanasia rate significantly by implementing programs such as feral cat program. The feral cat program catches feral cats to fix them and clip their ears before rereleasing them.
At the Redlands Animal Shelter, dog adoptions are $115 and cat adoptions are $75. The shelter opened for walk-ins again in July. Charming is up for adoption.