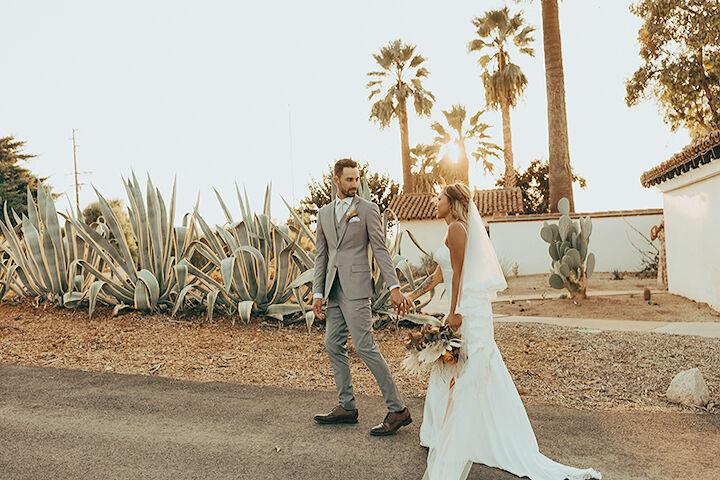 Historic Asistencia, Redlands Conservancy's home since 2018, is open for parties, celebrations, weddings, conferences, meetings and special events of all sorts. With the outdoor courtyard as a main venue, Asistencia offers a COVID-safe place to be.
Throughout 2021, the conservancy held outdoor concerts in the courtyard, several weddings, many special celebrations and weekly Sunrise Rotary meetings without any reported problems with virus spread.
"We closely followed COVID protocol, as per state and local laws," said Asistencia General Manager Heather Ross. "We will continue to do that for everyone's safety. We are committed to offering the safest possible activities at Asistencia for guests, hosts and volunteers."
Ross introduced several events during 2021, including native plant sales, the Twilight Jams, the Dia de los Muertos event, and even in-person voting for November's 2021 elections in San Bernardino County.
"One of our special events is the 'Ring the Bell' program when couples who were married at Asistencia over the many decades that weddings have been held there, can come back and ring the giant bronze bell in the courtyard," said Ross. "They ring the bell once for each of the years they have been married. It has been a great way for people to remember their special day."
Weddings continue to be a popular event for Asistencia, according to Ross, as they have been historically. The story goes that, at one time, two weddings a day were held there, and it was the most used wedding venue west of Las Vegas. Historical photos show a neon sign, posted on Barton Road in front of Asistencia, pointing an arrow to "Wedding Chapel." Ross and the conservancy are still hoping to find that neon sign.
"We are in the middle of engagement season now," said Ross. "It's a great time for newly engaged couples to plan to be part of history."
Asistencia has also been a draw for volunteers who enjoy being part of maintaining a historic site. Formed in early 2021, Friends of Asistencia regularly come to the site to plant gardens, clean pews, repair doors and handle whatever task is needed at that time. People who would like to join this group should contact Ross at the phone number on the website under Asistencia.
Asistencia is a re-creation of the 1830s mission outpost for San Gabriel Mission.
Following the 1834 secularization of the California mission system, Asistencia, then known as San Bernardino Rancho Estancia, was abandoned, unfinished.
After decades of various uses and eventually deterioration, the land and its crumbling adobe walls were acquired by San Bernardino County and the original buildings were re-built by the Works Progress Administration in the 1930s.
The original 14 rooms were consolidated into six rooms, featuring the chapel which holds 100 guests, the fully equipped Barton Room for 100 guests and the courtyard that has held up to 400 guests.
"Our goal is to make lasting memories for everyone that enters the Asistencia," said Ross. "It is such a unique and special place for celebrations!"
Contact Ross at (909) 372-0855.