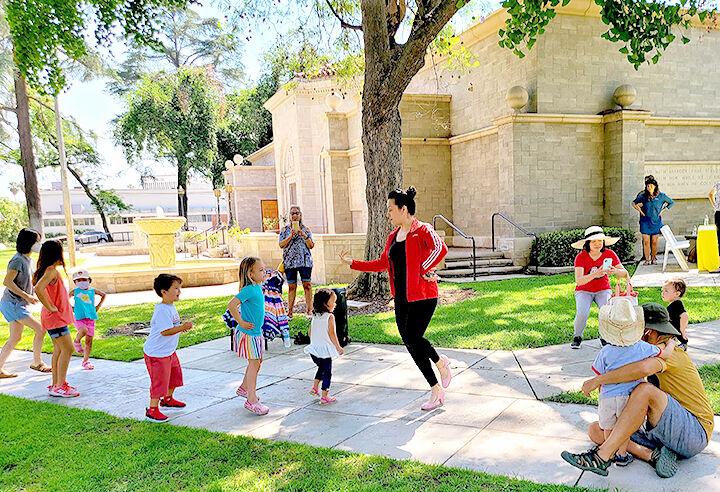 A group of children learned to stomp, skip and twirl Mexican-style to "Un Poco Loco" from Disney and Pixar's "Coco" at the July 9 Children's Festival Workshop sponsored by the Redlands Bowl.
Kareli Montoya of Fantastic Folklorico! Folklorico de Los Angeles led the workshop in a fun-filled outdoor presentation in Smiley Park. During the hourlong class she taught dance steps and enlisted little girls to model a traditional woman's costume.
"After a year of living and learning indoors in front of screens, the Redlands Bowl Performing Arts is pleased to make this year's Children's Festival Workshops all about getting outside and moving around," said Valerie Peister, program director. "Fantastic Folklorico! is one of our most popular workshops."
"For the last five years, we have also conducted workshops in Redlands and San Bernardino schools," said Montoya. "The (Folklorico) Academy has in-person online classes for every age and performance level, including adults. We even have Mariachi music classes for 4, 5 and 6 year-olds."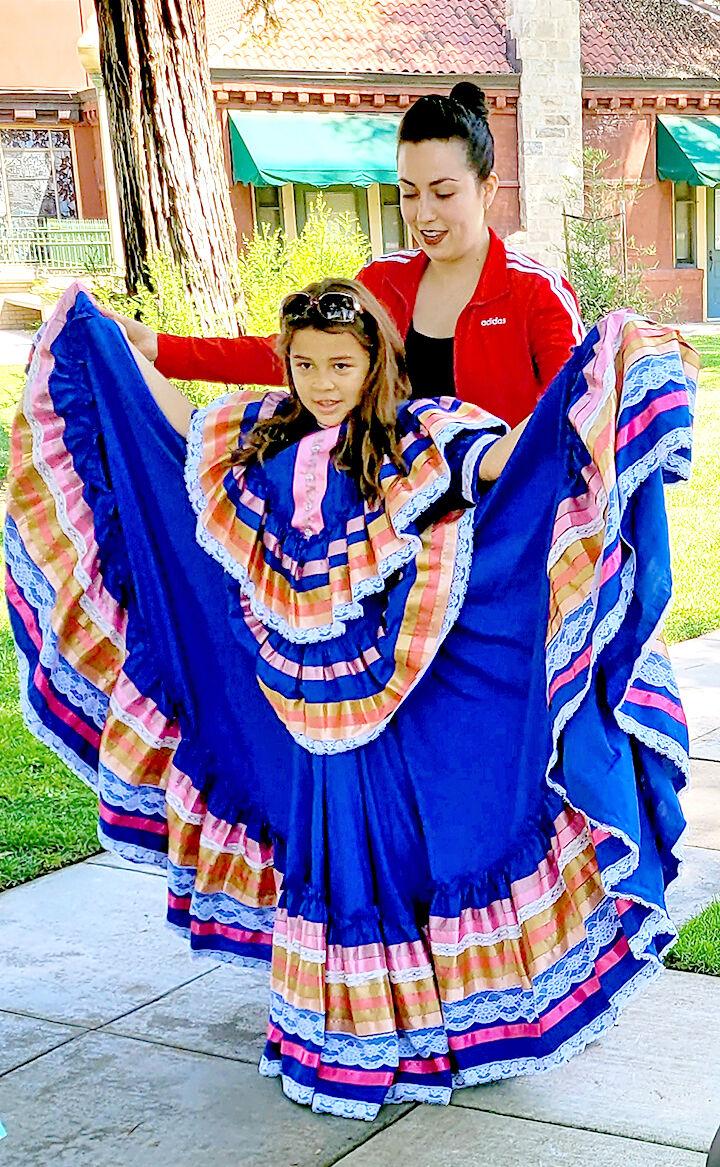 For further information about Folklorico classes visit The Academy at: www.thee-academy.com
Children's Festival Workshops are held on Tuesdays at 3 p.m. and Saturdays at 10 a.m. The Saturday workshops are held outdoors in Smiley Park between Smiley Public Library and the Lincoln Shrine. Because of afternoon heat the July 13 workshop was held in the Mission Gables house at the Redlands Bowl. For further information visit: redlandsbowl.org
Remaining schedule
Workshops are held from 10 to 10:45 a.m. Saturdays and from 3 to 3:45 p.m. Tuesdays in Smiley Park between the A.K. Smiley Public Library and the Lincoln Memorial Shrine.
During the heat, the Tuesday workshops have been moved into the Mission Gables house next to the bowl.
July 17 and 20: A Spin on the Classics! State Street Ballet of Santa Barbara
July 24: Brilliant Bollywood! Joya Kazi Unlimited
July 27: Island Moves with the Kalama Brothers
July 31: Brilliant Bollywood! Joya Kazi Unlimited
Aug. 3: Island Moves with the Kalama Brothers
Aug. 10: Brilliant Bollywood! Joya Kazi Unlimited