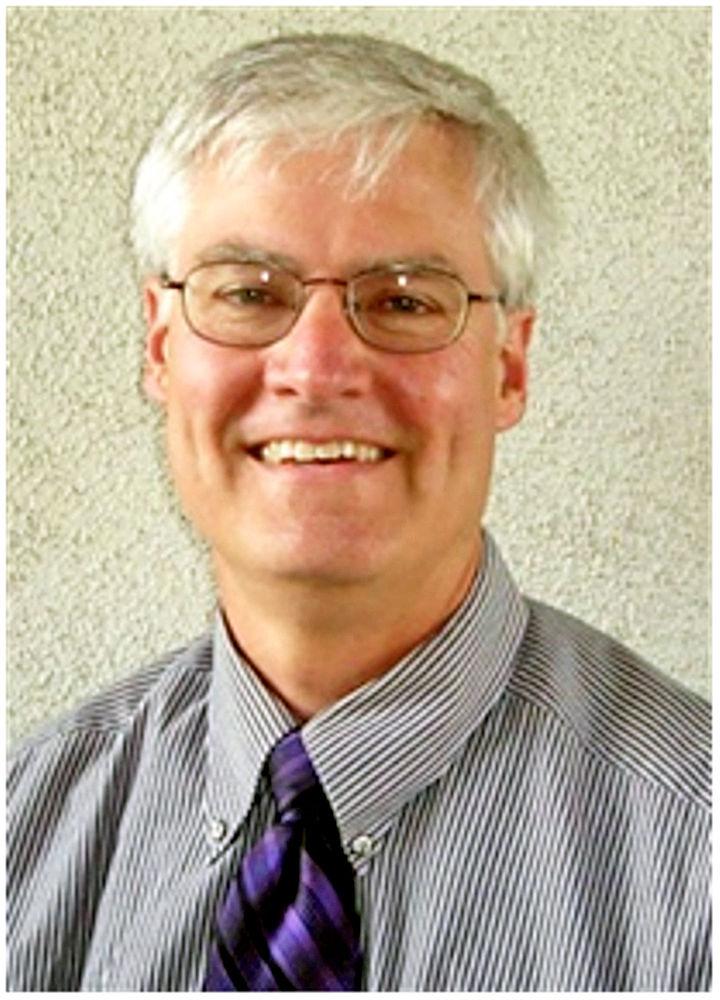 Mike Ballinger, Plymouth Village chaplain, was born in Covina, California.
One of five kids, he grew up in Baldwin Park and Santa Barbara. His father; a war veteran and small builder, was involved in Presbyterian Church ministries in the San Gabriel Valley and Hollywood. Raised in a positive family and church environment, he grew to become a young assistant pastor at Trinity Baptist Church of Santa Barbara.
He said he enjoyed the ministry philosophy of reaching out to others. He learned how to organize events and make social connections. It was a time of personal development. But things changed, which led to him and wife, Priscilla, moving their family to Tacoma, Washington, where he became associate pastor at Our Savior's Baptist Church in nearby Federal Way from 1993 to 2009.
"During my pastorate, I became involved in a growing prayer movement in the northwest among interdenominational leaders which was to have a big influence on me," he said. "The movement focused on praying for your community, its progress and its leaders.
"One of the results of such prayer is that it leads to being able to contextualize community experiences, meaning that you become more attuned and understanding of persons and events within your community."
His prayer group in Redlands prays at 8 a.m. Thursdays at the First United Methodist Church.
During this time he also became involved with Kiwanis. He said that Kiwanis membership has taught him how to balance and integrate his chaplaincy training to be able to also assist the larger community. Ballinger's assistant pastorate eventually ended and for a three-year period and, through the help of a chaplaincy nonprofit, he received further training in emergency-response chaplaincy leading to working with the Fire Department.
He also became a community chaplain of sorts. He said that people would call him asking, "Mike, this person needs someone to talk to, could you meet with them?"
He began responding to these random requests, which grew into a ministry. He said that these were a couple of unique and valuable years during which he was largely supported through a network of local supporters. Again, things were about to change for him.
Family members in California were having debilitating health issues. His wife urged they move back home to assist family. He was reluctant at first until they happened upon an online job advertisement posted by Plymouth Village. He was hired as their new chaplain. They then purchased a home in Beaumont.
Plymouth Village, with more than 200 residents is a continuing-care facility. It has a 40-bed rehab center, memory care, assisted-living and independent residents.
It's part of a corporate entity but maintains a vital spiritual component. A big part of their successful aging philosophy is to help residents to be the best retired or aging person they can be, physically, mentally, socially and spiritually.
"Through prayer, chaplaincy, community and interfaith work I've matured. I've learned the importance of listening. I've been used to readily talking and express my opinion, but to listen to others, to really begin to understand them and their experiences. If I can do that, then I've earned the right to be heard. I then better know how I can help. The ability to dialogue, to listen, is much more effective than me simply pressing my point of view."