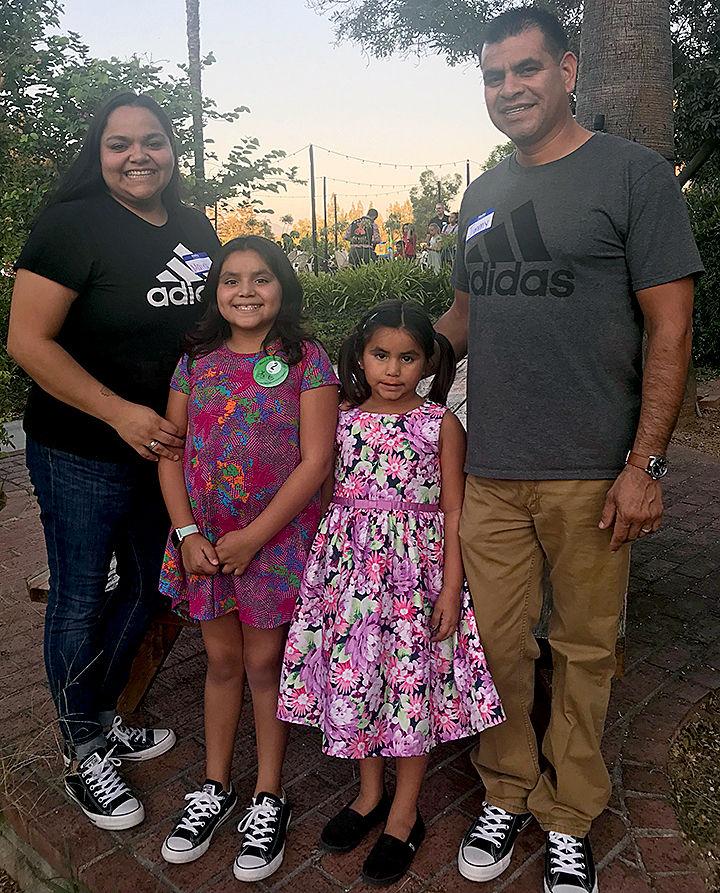 The owners of the Burrage Mansion in Redlands opened their arms Saturday evening to the Loma Linda University Children's Hospital pediatric bone marrow transplant reunion, embracing both former patients and their families as well as the nurses, doctors and administrative personnel that stood by the families throughout their hospitalizations.
Families gathered on the lawn to enjoy dinner and entertainment, including balloon guy, a photo booth set up, lawn games, kids' crafts, opportunity drawings and information booths from supporting foundations.
People of all walks of life, young and old, were gathered to celebrate overcoming childhood cancer, more specific leukemia with the help of the Bone Marrow Transplant Clinic, the only one of its kind in the Inland Empire that opened 15 years ago.
As the sun's rays diminished over the historic mission style rooftop and bell towers the children walked along a line of decorated paper lanterns, each representing a family member or fellow patient who lost the fight to cancer.
One of the organizers, Beverly Lovejoy, read a letter from the department's psychologist Veronica Regueiro: "All of life is made up of good things and bad things, and the good things don't always make the bad things easier.
"And at the same time the bad things and the hard things don't diminish all of the things that are good.
"And we are here tonight to think of the good, to think of the laughter, the joy … and all of the goodness that came into our lives, because of the people who are now gone."
Maira Zavala is the mom of 9-year-old Genesis, who was diagnosed with leukemia five years ago. It was the second time the family attended the reunion.
Maira was 38 weeks pregnant with baby sister Sarai at the time of the diagnosis and had to quit her job as a medical assistant and move in with her parents to help her daughter through two years of chemo treatments.
Genesis stayed 13 months cancer-free until June 2017 when there was a relapse.
After one month of treatments this second time around, Genesis' body couldn't fight anymore.
Her bones hurt, she was constantly throwing up, her intestines were enlarged and her appendix burst.
There were no white blood cells left for her to go through surgeries. The only chance was a bone marrow transplant.
Maira had decided to save her new baby's umbilical cord blood at the time of her birth, which now showed to be crucial for Genesis treatment.
Sister Sarai at age 3 had blood drawn several times to confirm she was a perfect match. Luckily the umbilical cord blood itself was enough for the bone marrow transplant procedure.  
"I truly believe everything happens for a reason. There is a reason for what you go through. I got more faith than anything through this. I got closer to God," Maira said.
She had to fight alone, because her husband was in Mexico. He was deported when Genesis was 2.
Two months before Genesis was going to get her bone marrow transplant, he received the visa to come back to the United States.
Genesis' doctors told the family that she was a miracle, because usually an umbilical cord blood transplant takes longer to see results.
But already after 10 days Genesis was making white blood cells and by day 13 she had 100 percent healthy and normal blood cells.
In February the following year she got to the big milestone of 100 days of being better and then Maira was able to get back to work in Fontana where the family works and live.
She explained the lesson she learned this way, "Let your faith be bigger than your fear."
At the first cancer fight Genesis had a six month period of being in and out of the hospital, this time for the transplant it was only six weeks.
 The bond between the nurses and the kids got strong in that time. Genesis was so happy to see the nurses that night at the mansion, especially nurse Iris.
Iris Rucibwa, the primary nurse for Genesis' hospitalization, she took care of the day to day care, and spent a lot of time with her to lift her mood.
"Genesis is a tough cookie," Rucibwa said. "She is a special, special girl to me. Not all little ones make it, so coming to this event makes me realize why I do this.
"It makes it all worth it."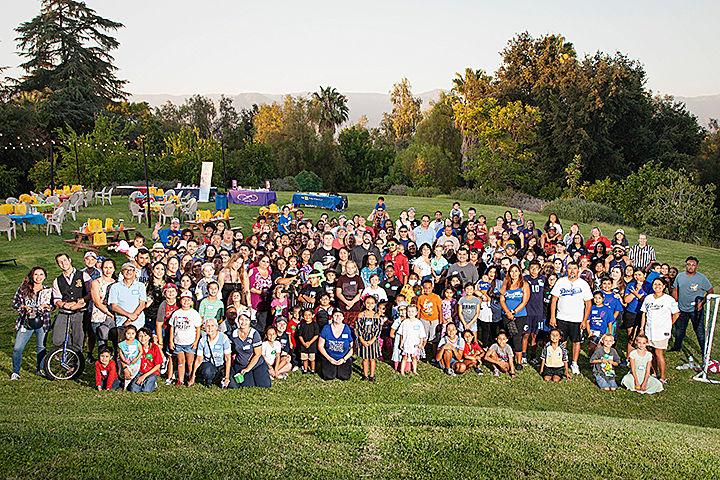 Editor's note: An earlier version of this story misspelled the name of psychologist Veronica Regueiro. The Redlands Community News regrets the error.