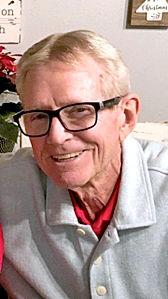 Bruce Bartells, former CEO of Wilden Engineering and Pump and president of Redlands Noon Rotary in 1982, died on Feb. 5, 2020, after a battle with pancreatic cancer. He was 75.
Born on Sept. 3, 1944, in Madison, Wisconsin, he was the oldest of four children born to Byron and Geraldine Bartells.
He moved to California in 1953, where he eventually became a three-sport varsity athlete at Eisenhower High School.
Bartells first attended Claremont Men's college, where he played basketball.
He transferred to Cal Poly Pomona, where he played baseball and earned his bachelor's degree in accounting with honors in 1966. He also played for the Dodger Rookies.
He was drafted into the U.S. Army in 1967, completing basic training at Fort Ord, California and served most of his time stationed in Germany until his discharge in 1969.
He began his career as a certified public accountant at Eadie and Payne. He also was a part-time instructor and faculty adviser at the UCLA Graduate School of Business, the University of Redlands and Cal Poly Pomona.
In 1979, Bartells moved his family to Redlands. He was a founding partner of Soren, Christenson, Bartells and Walloch, which later became Soren, McAdam, Bartells, CPA.
In 1995, Bruce became chief financial officer of Wilden Engineering and Pump, soon becoming CEO until his retirement.
He was a member of Redlands Noon Rotary Club, serving as president in 1982. He was a member of the Redlands Country Club and served on the board. He also served on the Cherry Valley Parks and Recreation Board. He enjoyed woodworking, photography, painting and working with model trains.
Bartells was preceded in death by his parents, Byron and Geraldine Bartells. He is survived by his wife Maggie Bartells; siblings Doug Bartells of Auburn, Washington, sisters Beverly Ewing of Yucaipa and Trudy Wood of Oak Hill; daughters Heather Work of Tualatin, Oregon, and Noelle Conrad of Wrightwood; son Brad Bartells of Sacramento; daughter Kate Van Luven of Redlands; and grandchildren Logan Work, Hadley Conrad, Ethan Conrad, Damon Bartells, Brecken Bartells, Madeline Pearne and Julia Pearne.
A viewing will be held from 5 to 8 p.m. Sunday, Feb. 16, at the Laurelwood Room at Montecito Memorial Park, 3520 E. Washington St., Colton. Memorial Service will be held at 10 a.m. Monday, Feb. 17, at the Cypress Chapel at Montecito Memorial Park, 24145 Barton Road, Loma Linda, followed by a graveside service.