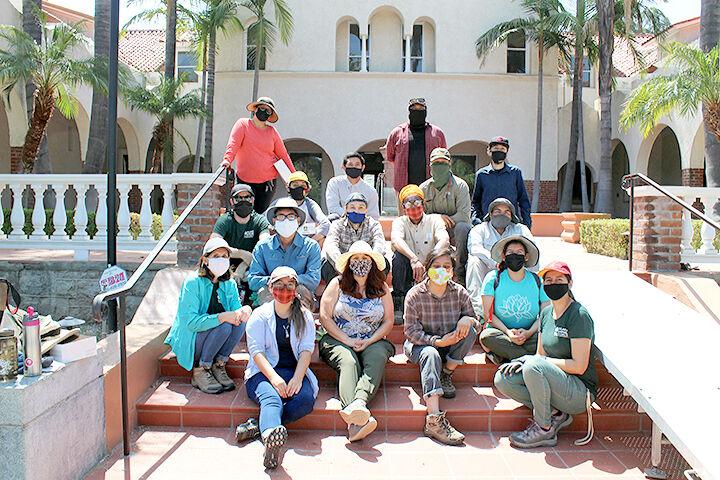 This spring, volunteers helped the Burrage Mansion harvest oranges from its 800 citrus trees.
"We had volunteer help with every aspect," said Tim Rochford, executor of the Rochford Foundation. "From harvesting, sorting, washing and delivery. We are honored to have so many community organizations and individuals helping us with donating this year's crop of Burrage Mansion oranges to local children and families. We wouldn't have been so successful without them."
Ellen Timothy, director of the Rochford Foundation-Burrage Mansion, said the trees have been getting bigger and bigger every year.
"All of our oranges are donated locally to places that serve kids," said Timothy. "We donate to the Redlands Unified School District, Micah House, Redlands Family Service, The Boys & Girls Clubs, YMCA and other organizations. We have two groundworkers on-site, and they have plenty to do, so when the oranges start getting ripe, there are more oranges than they can manage. So we rely on volunteers to help us."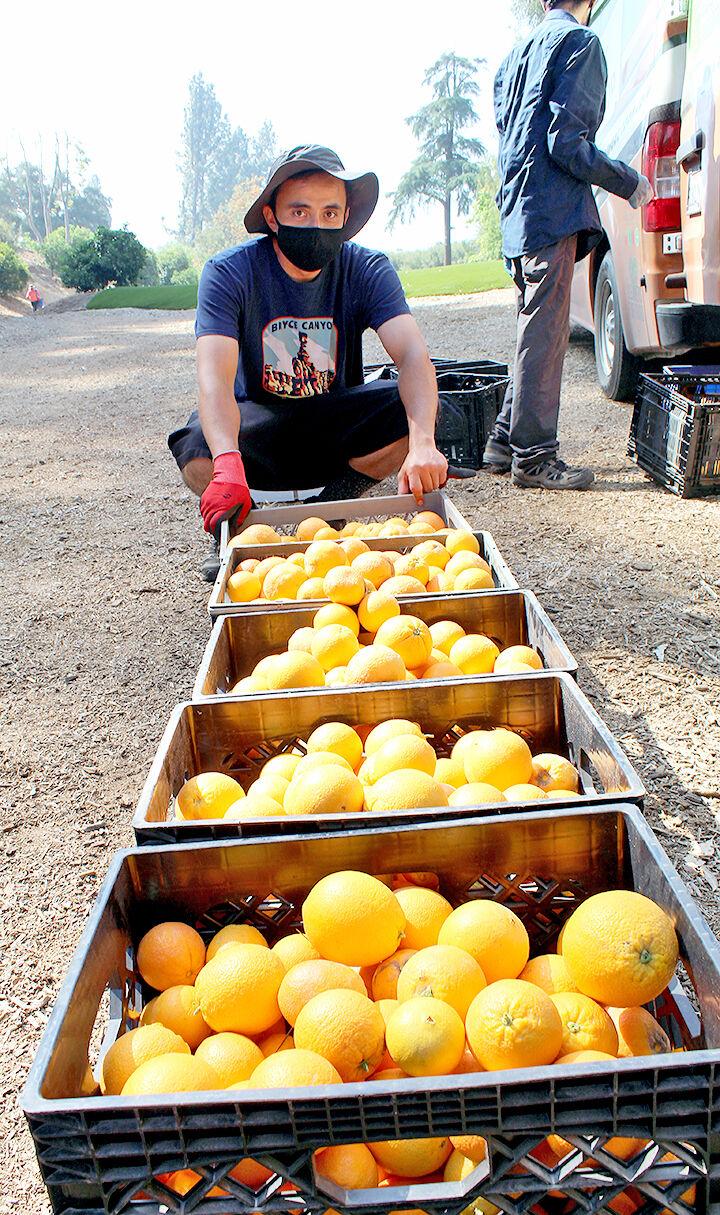 Timothy said the Burrage Mansion has received help from The Church of Jesus Christ of Latter-day Saints missionaries, University of Redlands men's basketball team, Assistance League of Redlands, Gleaners for Good, Inland Harvest, Riverside Food Rescue Program and the Inland Empire Resource Conservation District (IERCD).
"Oscar Perez, the food connection coordinator at the Riverside Food Rescue Program, was able to come up with lots of new volunteers for us," said Timothy. "He put us in touch with the IERCD, which will help us distribute to even more children."
The IERCD is a public agency headquartered in Redlands. It focuses on open space preservation, wildland rehabilitation and education and outreach to residents within 1,300 square miles of northwestern Riverside and southwestern San Bernardino counties.
Crystal Valenzuela, community engagement specialist, said the IERCD provides preservation and restoration outreach to over 25 cities.
"We share our office with the Natural Resource Conservation Service, and Oscar, who is a fellow there, invited us to come out to the Burrage Mansion and help because it's so in line with our mission."
Timothy said the Burrage Mansion harvests on Mondays and Wednesdays for distribution on Thursdays.
"We have a different ecosystem up here, so our oranges ripen later than usual," she said. "Early February, we start picking the Navels and mid-April the Valencias, and this goes into June. Commercial places can go through and pick, and they are done in a few days, but with our system of harvesting, it takes us longer."
Timothy said she is pleased with the network of partnerships the Burrage Mansion has with nonprofits that distribute to children all over the region.
"It is so gratifying to see people from all parts of our community working together to make this happen," she said. "We are grateful to the many individuals donating their time and resources to community service.
"This is part of what makes Redlands feel like a good place to be; people here work together to help others, everybody works for the common good."