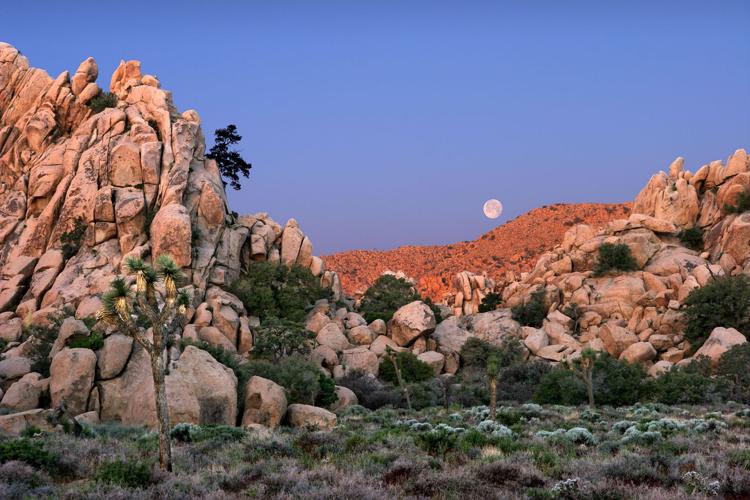 The Mojave Desert Land Trust applauds California 56th District Assemblyman Eduardo Garcia for introducing a bill which would focus on the protection and management of California's desert resources, at a time when threats to the region are increasing.
AB 2839, introduced Thursday, Feb. 21, would create the California Deserts Conservancy within the Natural Resources Agency. It would play a crucial role in acquiring, protecting and restoring conservation lands in the Mojave and Colorado Deserts. Garcia is a Democrat from the Coachella Valley.
Its responsibility would include protecting and restoring the deserts' natural, cultural, archaeological, historical and physical resources, providing for climate change resilience, improving water and air quality, providing increased opportunities for tourism and recreation, supporting education, outreach and volunteer projects, and assisting the regional economy.
The conservancy would identify priority projects and initiatives, including the acquisition, restoration and management of unique and fragile desert lands and their plant and animal populations, to prevent catastrophic wildfire and the effects of climate change, and to advance the economic well-being of desert residents, as well as needed additions and improvements to recreational facilities to improve visitor access.
There is no state conservancy or state entity charged with protection of the Mojave Desert and the Eastern Colorado Desert, despite the region occupying 25 percent of the state of California.
Threats to the California deserts are increasing in both scope and intensity. Among the most significant threats are climate change presented as prolonged drought and increased average annual temperature with greater variation in precipitation; increased intensity and occurrence of wildfires; invasive species; proposed groundwater extraction projects; large scale resource extraction projects for targeted precious metals; expansive development projects; and insufficient resources to address the recent dramatic growth in tourism.
As threats have increased upon our desert lands, public interest in the California desert has simultaneously expanded locally, nationally and internationally.
"The threats to the California deserts present a critical need for conservation at a time when the region is experiencing rapidly growing use and appreciation for its scenic beauty, geologic wonders, natural and cultural resources, dark night skies, and solitude," said Geary Hund, executive director of the Mojave Desert Land Trust.
"The creation of this new agency would provide a needed boost to its unique and irreplaceable resources, and many disadvantaged communities. We are very grateful for Assemblymember Garcia's efforts to recognize and act on the need to provide greater state support for the resources and communities in our California deserts. This will be an important part of his and California's legislative legacy."
California Deserts
The Colorado and Mojave Desert covers a vast area of California from the San Bernardino Mountains to the Arizona and from the border of Mexico north to Mono County.
Economy: The California deserts are an important part of the state's economy, with total regional direct travel spending estimated at $7.6 billion in 2018 and 73,000 jobs. Visitation to three southern California desert national parks grew by 50 percent or more between 2013 and 2018.
Biological diversity: The deserts are home to iconic species such as the Joshua tree and the federally threatened desert tortoise. In the Mojave Desert alone, there are 1,500 plant taxa, with 210 of these being endemic in California. Undisturbed desert lands have also been found to sequester carbon and contribute to climate change resilience.
Accessible to many: Around half of the state's population lives in or within a one-hour drive of California's deserts.