More than 12,000 "believers" from all over the Inland Empire took to the streets of Redlands on Sunday, Oct. 6, to join the fight against cancer for the 2019 Believe Walk, presented by Stater Bros. Charities and Inland Women Fighting Cancer.  
The annual event, established in 2008, kicked off in a celebratory tone in loving memory of the late Nancy Beth Varner, one of the co-founders of the walk.  
"Nancy is here with us," said an emotional Annie Sellas, who gave a remembrance speech.  "We can feel her presence."  
Sellas, who was joined by co-founder Cathy Stockton on stage, co-founded Inland Women Fighting Cancer and the Believe Walk with Varner.
Featuring live music and entertainment, the 5K route started on Orange and State streets and ended with a Believe Bash at the Redlands Bowl. Along the way, local high school cheerleaders lined the sidewalks chanting cheers of hope and victory for the thousands of cancer fighters, survivors and their family members dressed in Believe Walk gear, some with their pink-tutu-wearing dogs.  
According to Nancy Negrette, chairwoman and president of Stater Bros. Charities, this year's event has raised nearly $300,000 so far through online fundraising alone. Other forms of donations such as coin canisters at all Stater Bros. Markets are still being processed. Negrette says she is confident that the charity will donate $500,000 to local cancer-fighting organizations after all funds have been accounted for.  
Team Nancy, who will give an honorary donation on behalf of Varner, has nearly reached its $25,000 goal. Other teams walking in memory of a loved one included Team KFrog, whose 30 members included the Believe Walk's master of ceremonies for the last three years and 95.1 FM New Country's evening show host Vicki Pepper, known as "Pepper" on the radio.  
"One of our former DJ's James Davidson, known as "Jimmy Hoppa" on the radio, was diagnosed with a very aggressive form of colon cancer last July," said Pepper.  
He died two months later on Sept. 15, so the KFrog family walked for him, she said.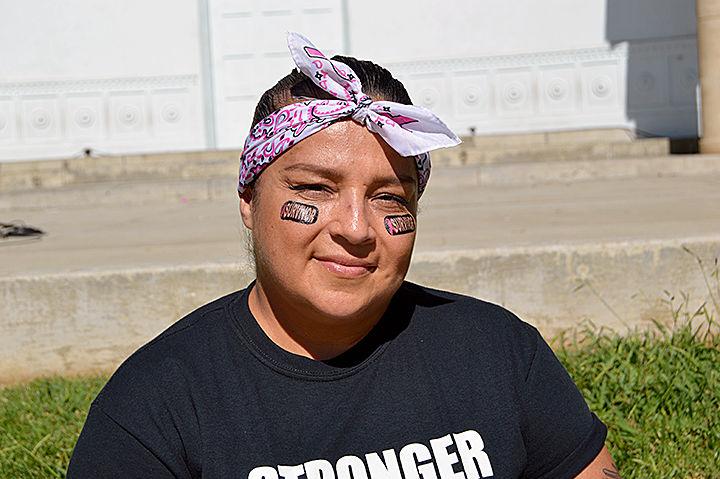 "I'm walking for myself," said Patty Olaiz of Colton, a breast cancer survivor who finished her chemotherapy treatments in October 2018. "This month makes a year that I'm cancer free."
Team Patty included three of her seven children, their friends, and her sister Linda Ureña, who Patty said fought with her and stood by her side through all her treatments at the Loma Linda Cancer Center.
 "I see everything as a blessing now," she shared. "Things I didn't notice before are all blessings to me now."
From set-up and teardown to trash collectors and walk marshals, who along with the Redlands Police Department patrolled the route and directed traffic, it took nearly 400 volunteers from all over the area to make this event possible, said Negrette.  
This year's volunteers included Beaumont High School ROTC and Gate City Beverage in San Bernardino, both serving their third year as volunteers. Cajon High School Illmatic (which stands for I'll Make a Transformation in My Community) Club in San Bernardino volunteered for its eighth year in a row.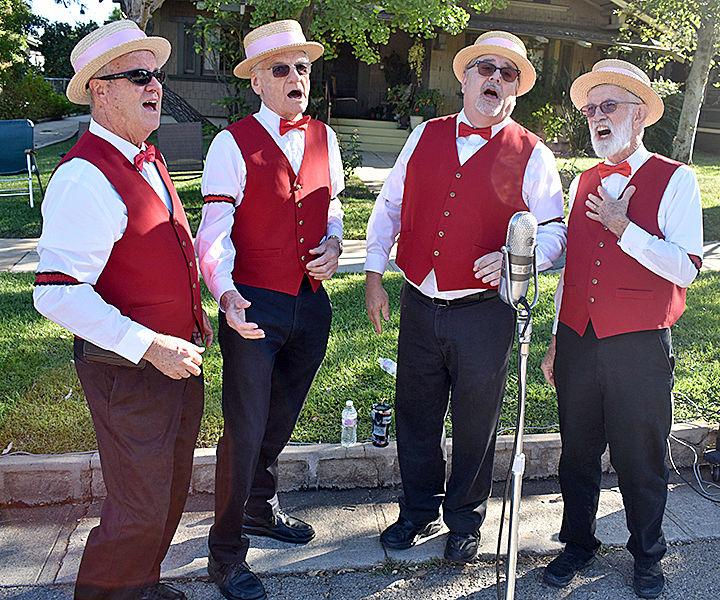 "I know this is a hard battle to fight," said Daymrion Sears, a senior at Riverside Preparatory High School in Oro Grande. He and other members of the school's basketball team led by coach Chris McIntyre volunteered to set up before the event, pick up trash, sort recycling bins and take down tents and tables afterward. "I embrace cancer support groups and events like these," he said, "because I have family members on both sides fighting cancer."
Jason Willridge, also a student and basketball team player at Riverside Prep, said he was volunteering in memory of his maternal grandmother who died of breast cancer in 2006.  
The high schoolers said they appreciate the opportunity to give back to the community through Stater Bros. Charities.