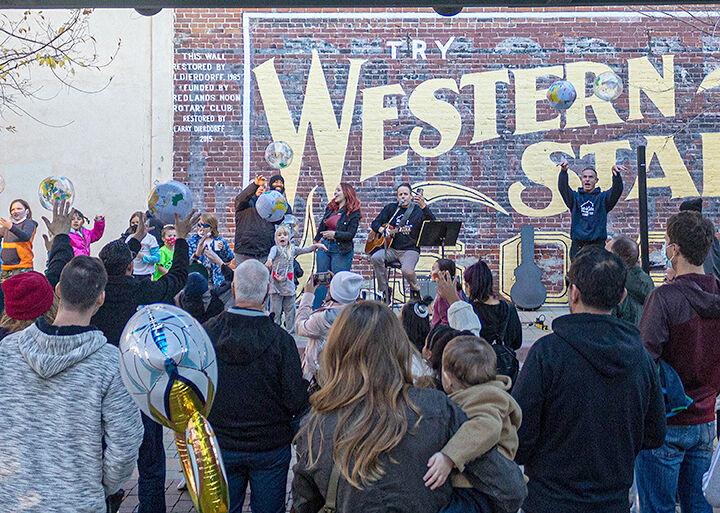 For those too excited to wait until midnight, the Redlands Visitor Center rings in the new year at 4 p.m., which is the stroke of midnight in London. When the crowd finishes their countdown at 4 p.m. the Beach Ball Drop begins.
One hundred Inflated beach balls donated by Alta Vista Credit Union descend from above, floating down on the families like warm snowflakes with a goal for the participants to keep them bouncing overhead for as long as possible.
Visitors may also write on the Wishing Wall, whether it is a personal goal, a dream for the future or doing something for the first time.
Sponsors
About Redlands Realty & Loan: Party favors, gift bags, volunteers, set-up and break-down.
Alta Vista Credit Union: 100 beach balls.
Insta Selfie Photobooth.
Games by Board Game Paradise.
Emerson Fine Jewelry: Face painting the balloon animals by Paint and Twist.
Burgeson's Heating, A/C, Electrical, Solar & Plumbing: Banners.
Melissa Perez, KALEO Real Estate Co.: Refreshments:
The Treatment: DJ Inner Jamm Entertainment.
Sprout & Blossom: Kids planting activity.
The Redlands Visitor Center is a public charity 501(c)(3) tax-exempt non-profit organization. Contributions are tax deductible.