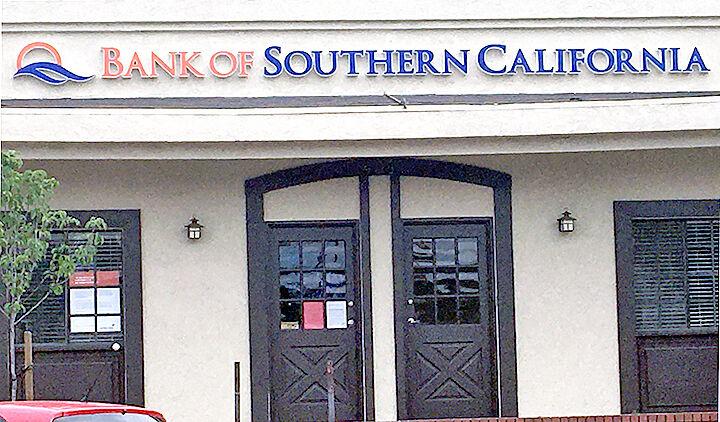 The Bank of Southern California's parent company has completed the acquisition of CalWest Bank, which has a location on State Street in Redlands.
Southern California Bancorp, the holding company for Bank of Southern California, announced the completion of its acquisition of CalWest Bancorp effective Friday, May 29.
CalWest Bank reported total assets of $226 million as of March 31. CalWest Bank branches began operating as Bank of Southern California branches on Monday, June 1.
The core information systems conversion is scheduled for Aug. 14.
"The acquisition of CalWest Bank offers an attractive footprint in the Orange County market, providing Bank of Southern California with the opportunity to continue its strategic expansion throughout Southern California.
"Bank of Southern California previously operated one regional branch in Orange County," said a press release.
Upon completion of the transaction, the acquisition will push Bank of Southern California's total assets more than $1.1 billion and consolidated capital over $120 million.
These asset totals exclude the effects of the combined banks funding over $500 million in Paycheck Protection Program (PPP) loans to more than 2,000 local businesses in Southern California and retaining or restoring over 50,000 jobs.
"We are pleased to welcome CalWest Bank customers, employees, and shareholders to Bank of Southern California," said Nathan Rogge, president and CEO of Bank of Southern California. "This strategic acquisition provides us with an expanded footprint in Orange County along with a presence in Redlands, so that we may better serve the banking needs of even more Southern California communities.
"It also allows us to provide customers of both organizations with increased lending capabilities, technology enhancements, and an enhanced branch network. We remain focused on accomplishing our long-term goal of building a community business bank in Southern California that supports local businesses and the communities we serve."