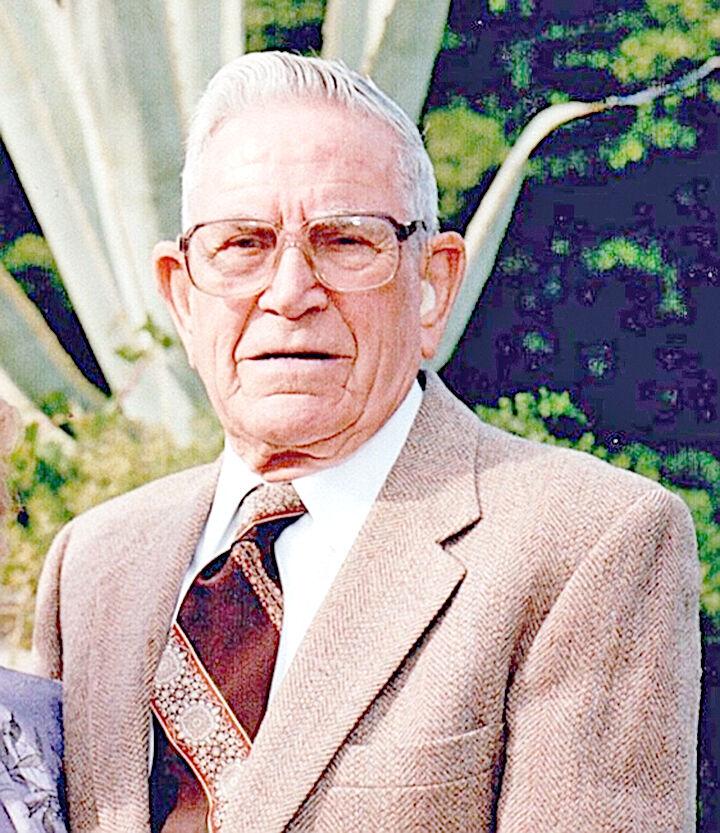 Charles Henry Brier, a U.S. Army veteran who worked for Pacific Motor Trucking for 36 years, died on Jan. 20, 2021, in Loma Linda. He was 96.
Born on Nov. 22, 1924, in Moreno, California, to George Henry Brier and Edith Minerva Harrin Brier, he lived in an orange ranch until 1931. The family moved to Redlands and he attended McKinley Elementary, Redlands Junior High School and Redlands High School.
He joined the Army in 1943 and served in the Pacific. After joining the Army in 1946, he met and married Juanita Louise McKinney. After he retired in 1987, he and his wife traveled the country for more than 30 years. His wife of 70 years died in 2017.
Sherry Brier Crawford of Shawnee, Oklahoma; C. Garry Brier and his wife Cathy of Grand Terrace; Linda Brier Kriwanek and her husband Stephen of Shawnee, Oklahoma; Kenneth S. Brier and his wife Patty of Eastpointe, Michigan; 13 grandchildren; 30 great-grandchildren; six great-great-grandchildren; and many nieces and nephews survive him.
Services were held on April 2 at Montecito Memorial Park in Colton.