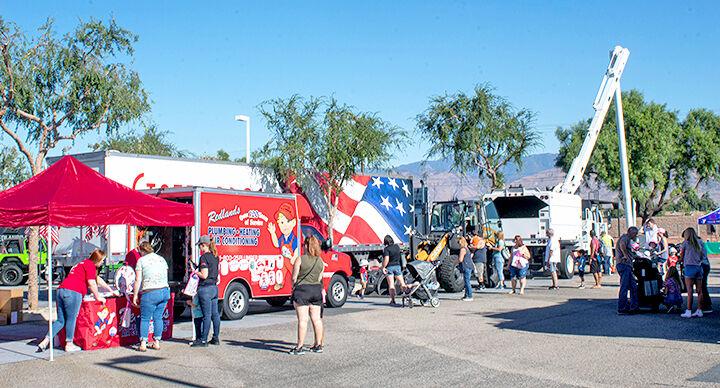 An estimated 4,000 people, many of them children, climbed on trucks, honked horns and chatted with firefighters, police officers and others Saturday morning in the parking lot of Redlands East Valley High School.
It was the seventh annual Redlands Noon Rotary Club's Touch-A-Truck event after a one-year hiatus. Coordinator Jim Nolin said Rotary Club friend Myra Patterson came up with the idea several years ago to help raise money to help the Redlands Fire Department purchase a ladder truck. Other Rotary clubs across the country hold similar events. "Myra saw it and she and Fred Ford went to Ventura County to see one of t
hem," Nolin said. "They brought that back as a possible fundraiser." It didn't raise money for a fire engine, but it has become an annual community event focusing on kids, until the pandemic hit the brakes last year. There is no beer garden.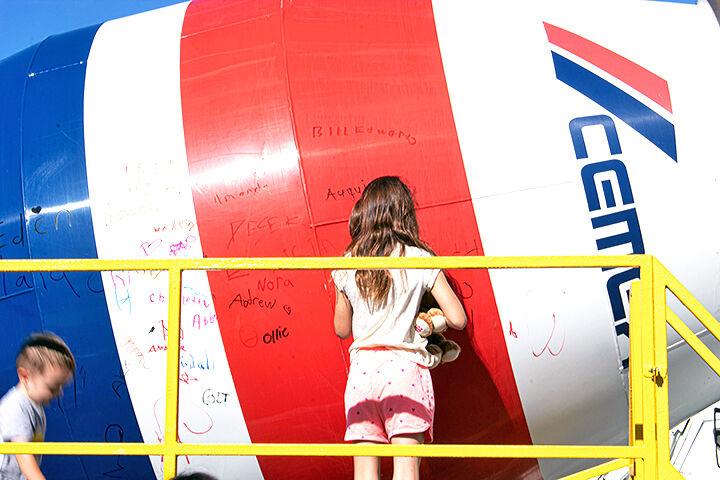 Nolin said he never knows exactly how many trucks will show up because many are first responders and they might be out there responding.
The Redlands Rotary Foundation shares proceeds with its nonprofit partners, such as the YMCA of the East Valley's "Safe Around Water" program, which provides swimming lessons for every second-grader in the Redlands Unified School District.
Drowning is the leading cause of death for children 14 and younger. Since it began in 2016, an estimated 96% have demonstrated that they can successfully exit a potential drowning situation.