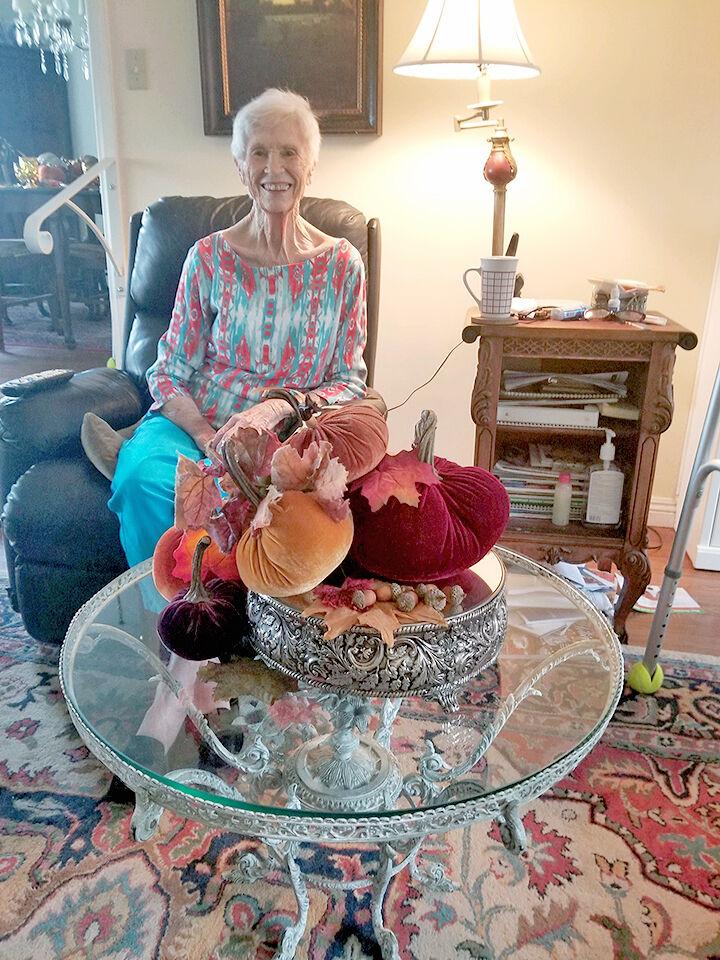 Several weeks ago, I fell into conversation with longtime Redlander Shirley Arledge and listened to her describe what it was like when she was recently forced to evacuate her house shortly before midnight because a threatening fire was burning toward her home up in the hills of Redlands.
Shirley talked about the value of staying calm in the face of danger so that you have enough presence of mind and emotional clarity — all on a moment's notice, mind you — to realize you need to gather up such things as your daily meds, which are every bit as important as other valuables you might think to grab on your way out.
Knowing how frightened I probably would have felt, I asked Shirley how she got through it all. She admitted that although she was tired from being evacuated and from breathing poor quality air she was nevertheless able to remain calm.
"You have to be positive," she insisted. "I thank God for each day because I'm here. God has blessed me."
Our conversation then gradually drifted toward Shirley's personal outlook and philosophy of life, and I asked how she developed such a positive sense of optimism to lean upon in times of danger.
"Well, I have been living with heart disease for nearly 50 years," she declared. "I have been blessed to have excellent care and know that God has had a purpose for me," she continued.
"Exactly 49½ years ago, while I was a surgical nurse, I asked my doctor point blank what he thought my life span would be. He replied point blank, "Seven years — 10 at the most.
"That was 40 years ago." Shirley beamed radiantly, "I feel so blessed that I am a survivor of heart disease." Shirley has been battling severe heart disease for decades and was quoted in Inland Empire magazine way back in 2005 as saying, "If I can make one woman aware of the statistics, and that in addition to her regular mammogram her cardiovascular health needs to be included annually, then I will feel like I accomplished something."
And Shirley did indeed accomplish something. She was instrumental in helping to establish a Women's Heart Center at Loma Linda University International Heart Institute.
Shirley, the eighth of nine children, credits her mother — an artist whose lovely colorful pictures brighten the walls in Shirley's tastefully decorated home — for her philosophy, which Shirley has always tried to adopt: "Do not be negative but have a positive attitude, for you can always find something good in a person. I shall go this way, and any good that I can do and any happiness that I can bring, let me do it now for I shall not pass this way again."
Both daughters, Melanie and Marisue, appear to have inherited Shirley's sunny disposition.
"My mother has an eye for beauty and has always been a gracious host. She has at least 24 sets of china." Melanie smiled.
And I couldn't help notice the lovely silver tea services shining throughout the house — I lost track of how many. Shirley, who served as public relations chairwoman and Assistance League member, is revered for her warmth of hospitality.
Shirley met Tom Arledge, an Air Force fighter pilot to whom she was married for 56½ years until his death. After Tom retired, Shirley and Tom traveled to 37 countries, fulfilling Shirley's childhood dreams while growing up in Panama City, Florida.
Her final tips for good living?
"When you have a positive attitude and you are happy within yourself, then you can pass it on to others. And be sure to volunteer!"