March 29
The Redlands Community News publishes its first edition.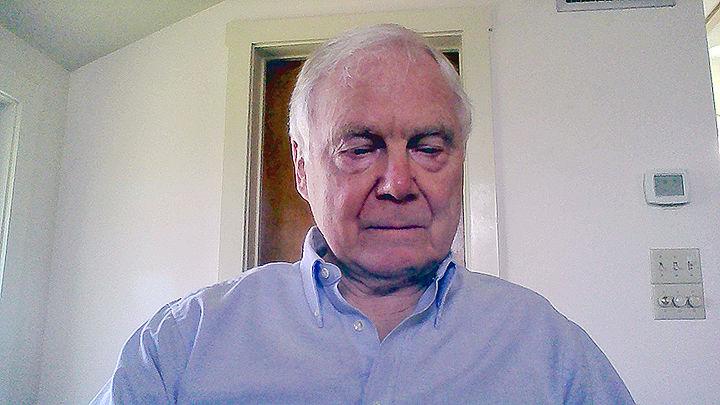 Julian J. Roberts Jr., a professor who taught chemistry for 38 years at the University of Redlands, dies on March 15 after choosing to use California's End of Life Option Act. He had been suffering from a brain tumor. He was 83.
April 5
Garner Holt's animatronic presentation "Reflections on the Face of Lincoln" ends its nine-month run at the Lincoln Memorial Shrine. More than 8,000 people watched the 10-minute exhibit that started in July 2018. A month earlier, he moved his business to Redlands.
Esri announces it is building a new Post Office on West Park Avenue so it can take over the existing Post Office on New York Street. (The new post office is now nearly complete.)
April 12
The Redlands Unified School District approves a $427,013 agreement with Garner Holt Education to build an AniMaker Space at Clement Middle School. In December, Clement became the first middle school in the nation to have an AniMaker Space.
Historian Tom Atchley donates a 125-year-old Redlands Railroad Co. streetcar track to the Museum of Redlands. The track was on Cajon Street. Atchley retrieved it when the street was being regraded.
April 19
A $26.1 million Pavement Rehabilitation Project on Interstate 10 between Orange and Ford streets was nearly complete.
The Redlands City Council approves $300,000 for an environmental review of the proposed transit villages around the three stations for the Redlands Passenger Rail Project. Redlands will vote on a ballot measure to lift growth limits in the villages on March 3.
April 26
Reyna Ta'amu of the University of Redlands launches a shot  put 48-foot, ¾-inches to become the No. 1 female shot putter in NCAA Division III.
Atlantic Monthly author James Fallows, a graduate of Redlands High School and Harvard, is named to the American Academy of Arts and Sciences, an honor shared by Benjamin Franklin, Albert Einstein and Robert Frost.
May 3
The University of Redlands holds its 110th commencement.
Five projects completed on the 11th annual Redlands Day of Service with improvements to Heritage Park, Sylvan Park, Hillside Memorial Park and the Community Park baseball fields. Fiberglass board replaced wooden benches at the Redlands Bowl.
May 10
Plans are announced to convert the historic Redlands Mutual Orange Co. packinghouse into a home for more than a dozen unique restaurants.
The Redlands Conservancy honors Olive & Citrus restaurant for its adaptive reuse of a building built in 1922 as a Seventh-day Adventist Church.
May 17
Leonard Bailey, the renowned Loma Linda University Health Clinic surgeon who garnered international attention for transplanting a baboon's heart into an infant known as Baby Fae, died at age 76.
The A.K. Smiley Public Library and the University of Redlands announced that 90 Redlanders would visit the Mohonk Mountain House resort in the Hudson River Valley in upstate New York. Albert Smiley bought the 280-acre property in 1869.
May 24
Civic leaders unveiled a Sister Cities Clock Sculpture in Ed Hales Park to commemorate Redlands' longtime partnership with cities in Mexico, Japan and China.
Donn R. Grenda, president of Statistical Research Inc., announces an archaeological dig in the site of Redlands historic Chinatown before construction begins on the second phase of the Packinghouse District shopping center.
May 31
A Memorial Day salute kicked off the Redlands Festival of Arts with patriotic speeches followed by a rock concert by the Highland Music Company in the Redlands Bowl on Friday, May 24. Traditional services were held at Hillside Memorial Park on Memorial Day.
Clarence Adams, a 100-year-old Highland resident who was held in captivity by Germans during World War II, shares his story.
June 7
Redlands City Council votes to place a measure on the March 3 ballot asking voters to lift growth limits in three transit villages planned around the three stations planned for the Redlands Passenger Rail Project.
The YMCA of East Valley breaks ground on a new parking lot at its Redlands facility
June 14
The 126th Redlands High School commencement included Nathan Parker, who became the fourth member of the family to graduate from RHS.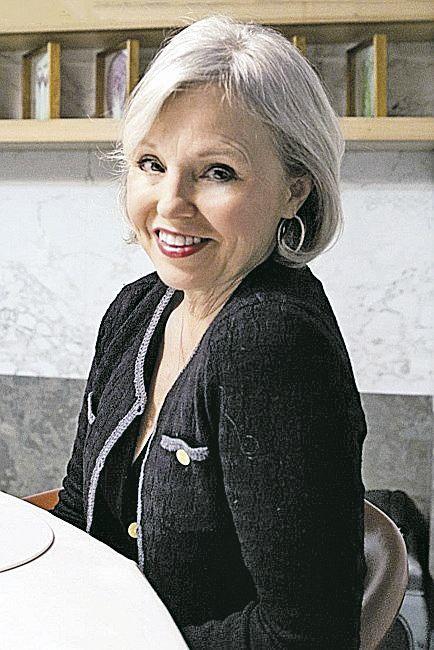 Nancy Beth Varner, founder of the Believe Walk, died after a 13-year battle with ovarian cancer. Since it was founded in 2008, it has raised more than $5 million to help cancer patients.
June 21
The Redlands Bowl announced that the year's musical, "Singin' in the Rain," would include rain on the stage — in July.
City Councilwoman Toni Momberger, the city's liaison with the Citrus Preservation Commission, expressed concern about the shrinking citrus industry. Only one packinghouse remains in business in the county, in Redlands.
June 28
Speaking at the State of the Community luncheon, Mayor Paul Foster announced that the city is considering a sales tax increase on the November 2020 ballot to help pay for improvements in police and fire protection and wastewater treatment.
Clara Clem and Tim Rochford announced they were putting up $1 million apiece to match donations for the Museum of Redlands. The original deadline of Dec. 31 has been extended to Feb. 14.
July 5
Orthopedic surgeon Paul Burton, affiliated with Redlands Community Hospital, boards a plane on Memorial Day weekend to begin a six-day mission to perform life-changing joint replacement surgeries for the people of Haiti.
Redlands native Tim Bomke fights
in Warrior Games held in Tampa Bay, Florida, from June 21 to 30. Organized and created by the Department of Justice, the games are a way to enhance the recovery and rehabilitation of wounded warriors and to expose them to adaptive sports.
July 12
The San Bernardino County Transportation Authority begins mainline construction on the Redlands Passenger Rail Project, which will bring the next generation of passenger rail service to the East Valley.
The Arrowhead Valley chapter of the Daughters of the American Revolution gathered on July 2, at Hillside Memorial Park Cemetery to recognize Laura Baker Strong and Malvina Jerusha Chapin Rowell as Real Daughters.  
Trinity Episcopal Church displays LGBTQ Pride Flag during the inaugural Pride Sunday Service was on Sunday, June 30. Approximately 250 people, including visitors from surrounding cities, watched the historic display.  
July 19
Redlands wins honor for financial reporting for the 16th straight year.
Redlands concert raises money to help protect the rights of migrant kids. With the goal of raising awareness locally about the crisis at detention centers across the border and to raise money for a regional coalition that defends migrants' rights, the Center for Spiritual Living in Redlands hosted the "Children in Cages at the Border Need our Help" concert.
July 26
The San Bernardino County Community Development and Housing Agency concludes a series of community meetings to gather input on how the county should spend grant money on affordable housing.
Christian Jelmberg, representing Street Life Project, whose mission is to provide hope to the hopeless and inspire life change, proposes tiny homes villages as an answer to the homelessness crisis in the city.
Aug. 2
In an attempt to reduce blight, vandalism and serious crimes, and to improve amenities, the Recreation Division of the Redlands Facilities and Community Services Department asks the state for grant money from Proposition 68.
"Woman of Faith, an Interfaith Service Community," which began three years ago when in partnership with such organizations as Catholic Charities of San Bernardino and the Redlands Area Interfaith Council begin providing assistance to refugee families relocating to the Inland Empire.
Aug. 9
On Thursday, Aug. 1, Erin Rivera becomes the new owner of the Frugal Frigate: A Children's Bookstore, a book lover's paradise in downtown Redlands.
One by one, a group of volunteers digitizes the names of almost 7,000 deceased people at Hillside Memorial Park in Redlands, a painstaking task that took two-and-a-half years to complete. The massive task was undertaken by members of the Redlands Area Historical Society.
Aug. 16
La-Z-Boy Inc. announces on Thursday, Aug. 8, that the 200,000-square-foot Redlands upholstery manufacturing facility, which opened in 1966 with 10 employees, was going to move production to other North America facilities. The plant closed at the end of October.
Aug. 23
With one-third of the city of Redlands identified as a Very High Fire Hazard Severity Zone by the California Department of Forestry and Fire Protection, authorities asks:  Do you know what to do in case of a wildfire?
With nearly two-thirds of parents underestimating how depressed, worried and lonely their children are on social media, the Redlands Unified School District helds a presentation for parents titled Trends Among Teen.
Aug. 30
A bill designed to combat social bullying, authored by Assemblymember James Ramos, D-Highland, reaches the governor's desk. AB 34 was eventually signed into law.
A study released by UCR School of Business Center for Economic Forecasting and Development revealed that small and very small businesses accounted for 86 percent of growth in the Inland Empire but only generated just 17.7 percent of new jobs.
Sept. 6
After weeks of intense work, archeologists from the company Statistical Research Inc., spearheaded by Donn Grenda, uncovers and recovers thousands of artifacts that depict how the Chinese and Mexican people lived in China Town and Sonora Town, respectively, during the early years of the city of Redlands.
Crafton Hills College honors multiple students at the 2019-20 Scholarship Donor/Recipient Reception. Crafton students had the chance to meet with their donors. Redlands resident Yadira Dockstader was among those students
Sept. 13
Founder and owner of Tri-City Acoustic and longtime civic activist Ronald John Jeffrey dies on Sunday, Sept. 6.  He was 76.
Offering no reason, Haralambos Beverage Co., based in City of Industry, announces that it will lay off 350 employees, including 53 from its Alta Marketing Co. in Redlands.
Sept. 20
Assemblyman James Ramos' bill to expand school district suicide prevention policies reaches the governor's desk. AB 1767 was eventually signed into law.
Redlands joins the celebration of National Hispanic Heritage Month with the grand opening of the "A History of Serving Our Nation: Hispanic Heritage Month 2019 Art Exhibit" at the San Bernardino County Museum in Redlands.
Sept. 27
The Redlands Planning Commission on Tuesday, Sept. 24, approves construction of two medical office buildings on the northside of West Redlands Boulevard and North Nevada Street.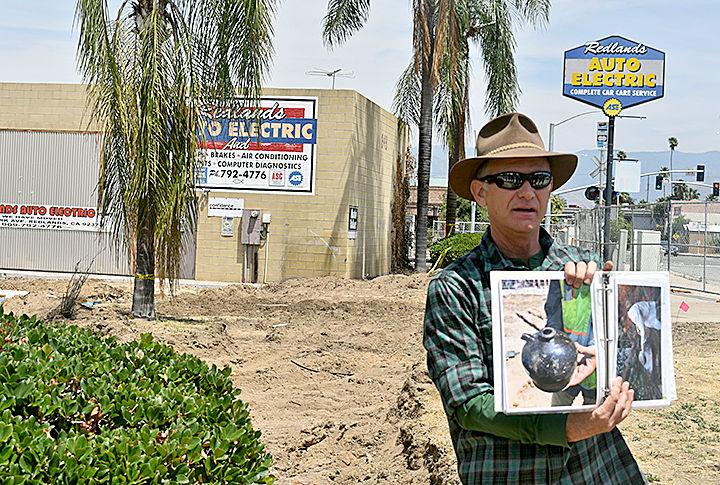 Donn Grenda, founder of Statistical Research Inc. paints a picture of Redlands' Chinatown during a forum sponsored by the Redlands Area Historical Society. Grenda showed artifacts excavated from the archeological dig in downtown, including several bottles, coins and ceramic utensils.
Oct. 4
Citrus Valley High School student Satwik Pattanik is a published novelist at 16. His book "Rogue" is a tale of a boy who is kidnapped and joins a CIA team of teen spies. Pattanik is donating all proceeds to the Sankara Eye Foundation, a U.S.-based nonprofit that focuses on providing eye surgeries in India and other regions.
Dave Aranda, Louisiana State University defensive coordinator, shared his journey from Redlands Terriers to LSU Tigers. Aranda had coaching stops in California, Texas, Utah, Mississippi and Wisconsin before landing in Louisiana. This week he became head coach at Baylor.
Oct. 11
The University of Redlands' Multi-Faith Student Association seeks to become a unifying club on campus. After the shooting at the Inland Regional Center in 2015, students and professor Lillian Larsen created a safe space for religious identities. The association holds events centered around inclusion for all.
Redlands is home to three breweries: Escape Craft Brewing, Ritual Brewing Co. and Hangar 24. Each one is unique. Escape is the smallest of the three. It focuses on experimentation with flavors. Ritual has the largest facility in the area and an in-house lab. Hangar 24 was one of the first breweries in the region. Its plans for the future are to open more taprooms and produce a smaller portfolio.
Oct. 25
Bears Closest is open for business at Kingsbury Elementary. Bears Closet is a place students and their families can browse a selection of donated clothes if they are in need. The closet has shirts, pants, jackets and new pairs of socks and underwear.
The Transportation Authority holds an open house to announce Redlands road closures in October and November for railroad construction. Full closures are to halt traffic at California, Alabama, Tennessee, Texas, Eureka, Orange, Sixth, Seventh, Church and University streets.
Nov. 1
Michelle Rendler is now the school board's trustee for Area 2. The seat became vacant after Ricardo Ruiz resigned. Rendler will serve the remainder of the term until November 2022.
Career Technical Education pathways are helping Redlands students prepare for life after high school. The courses are designed to connect high school classes to college, industry certifications or a career. One of the oldest and most popular pathways is HEART Academy at Redlands High School. HEART is for students interested in health and medical fields.
Nov. 8
The Redlands East Valley cross country boys have a Citrus Belt League title after defeating Yucaipa and Citrus Valley. Matthew Casillas, Cole Cooper, Simon Opsahl, Matthew Hornung and Liam Mapes claimed the first five spots.
Charles Duggan Jr. is Redlands' new city manager. Dugan will start his role on Jan. 13. He was the former city manager in Auburn, Alabama. The position was vacant for more than a year after Enrique Martinez was fired amid sexual harassment allegations.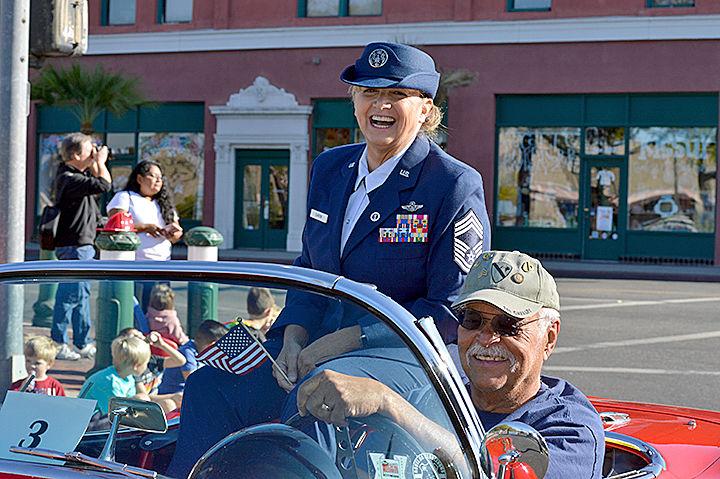 Nov. 15
Jacqueline Caron Mortenson is the Veterans Day Parade's first female grand marshal. Mortenson is a retired U.S. Air Force chief master sergeant.
The Redlands Conservancy is partnering with the UC Master Gardeners of San Bernardino County and the Inland Empire Resource Conservation to design a plant garden for the Asistencia. Volunteers are planting 110 plants used by Native Americans and early residents of the Asistencia. The garden tells the site's history through plants.
Nov. 22
San Bernardino County Transportation Authority signs the first contract for a hydrogen-powered train in the United States. The agreement is worth $23 million. The train has the capacity for 108 passengers and can travel at 79 mph. It will be introduced into the Redlands Passenger Rail Project.
Family Service Association of Redlands partners with the Church of Jesus Christ of Latter-day Saints to collect 12,000 pounds of food during its 2019 Fall Food Drive.
Nov. 29
Historian Tom Atchley shares information about Redlands' founders. Frank E. Brown and Edward Judson helped the town become successful with new agricultural and hydraulic ideas. With his barometer, Brown measured the altitudes of the region. He based irrigation off gravity flow. Brown and Judson bought two Alden Fruit Dryers that reduced the amount of labor needed and made the drying process quicker.
Turquoise miner James Bowden and his partner Walt Harrison find hidden treasures in the California desert. Bowden makes jewelry from the pair's turquoise mine and sets it in silver. It fascinates Bowden to work with raw material and turn it into something elegant.
Dec. 6
A drain pipe burst at the Sixth Street onramp at Pearl Avenue on Thanksgiving. The burst is causing two lanes of Interstate 10 to close until Wednesday, Dec. 4, due to a mudslide.
The YMCA Legal Aid Clinic helps community members dealing with domestic violence, divorce, child custody and guardianship. While it doesn't offer legal representation, the clinic aims to keep people informed. The clinic prepares forms and reviews court documents for clients.
Dec. 13
The Redlands Home Tour draws more than 1,000 visitors despite a rainy weekend. Six homes and the Asistencia are the stops for guests interested in Redlands history. The Holiday Boutique & Pantry is up and running with 60 vendors. Guests can purchase handmade items made locally.
The Redlands Community Hospital has a new Emergency Department and four additional operating rooms. The updated ER makes it easier for guests to enter off Terracina Boulevard. With the added operating rooms, the hospital hosts 12 rooms in a single story.
Dec. 20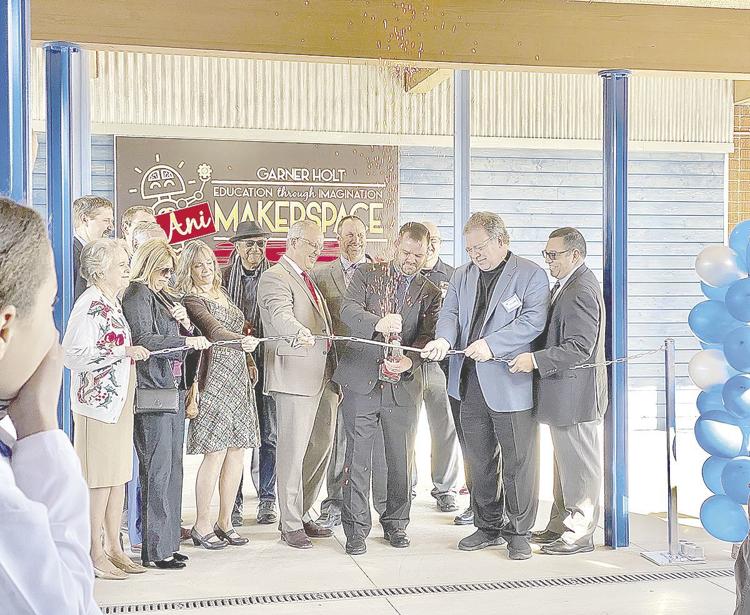 Clement Middle School is the first middle school in the nation to have an AniMaker Space. Garner Holt donated the lab. The space allows students to learn manufacturing and engineering skills by using laser cutters, 3D printers and more.
Washington Produce's Deli on the Corner is a hit with residents. The restaurant serves fresh produce, salads, sandwiches and homemade goodies. Deli on the Corner is committed to serving locally grown foods everyone can enjoy.
Dec. 27
Nathan Cook is resigning as Redlands' fire chief after 14 months on the job. He is accepting a deputy position at the Chino Valley Fire District. Cook said he looks forward to working with an independent fire district.
The Redlands High School Mock Trial team is headed for the county semifinals.