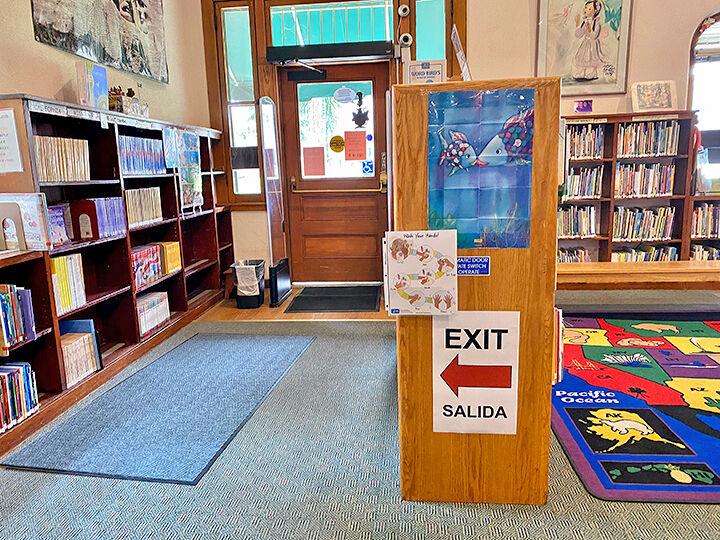 The A.K. Smiley Public Library has reopened its doors.
On Wednesday, Sept. 9, the library resumed indoor operation after a six-month hiatus.
Director Don McCue said 86 people came on Wednesday and 160 the following day.
The library now has one entrance where guests get their temperatures taken and are asked a series of questions about possible COVID-19 exposure.
In addition to requiring face coverings, new library rules include visitation limited to one hour per day, one entrance and exit, physical distancing and only 50 visitors allowed in the building at one time.
"We are hoping to increase our hours if the county gets out of the widespread purple tier," said McCue.
"It's tough only to have one hour to browse. Here at the library, we pride ourselves on our service. It's certainly a change, but to keep people safe, we have to make sacrifices."
The Friends of the Library held its first bag sale on Saturday, Sept. 12.
The outdoor event was open to everyone with added precautions. Guests brought their own bags and were required to wear face masks.
The Friends of the Library Bookstore reopened to the public on Tuesday, Sept. 15.
McCue said despite the library's reduced hours, its Books to Go program has been a great success.
"People can call in and request books to pull," said McCue.
"There is an appointment every 15 minutes where people can pull up to the front of the building on Vine Street, and an employee will bring the requested books out to the car."