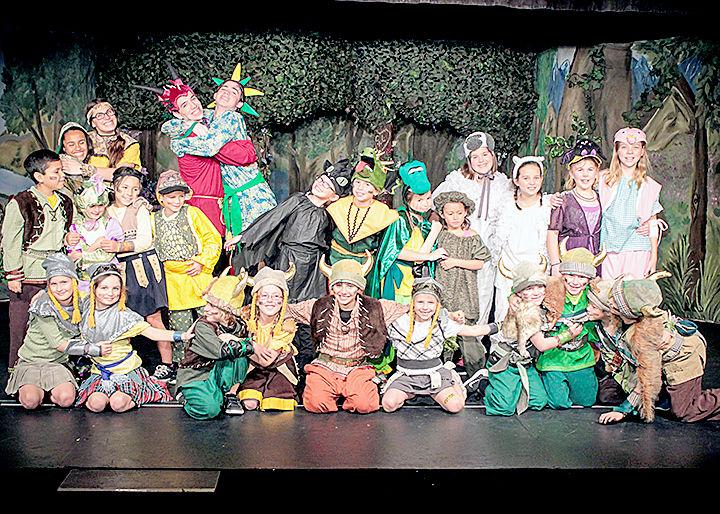 Dorothy Gale visited the A.K. Smiley Library on Saturday, July 6, though her dog Toto had to stay in Kansas.
Stars of Tomorrow Children's Theater is an organization that uses arts, crafts, theater and music to introduce children to classical books.
This past week it was "Wizard of Oz" themed as children in the area were able to participate in arts and crafts in the Assembly Room of the A.K. Smiley Public Library.
Stars of Tomorrow director Didi Pelev has been working with the organization for more than 20 years.
"We usually base our workshops around a classic book. Drama and art are a good way to teach children about the classics," said Pelev.
The art workshop falls on one Saturday of every month, depending on the availability of the library's Assembly Room.
For one hour free of charge, children can create two to three art projects with supplies provided by Stars of Tomorrow.
The room on Saturday was filled with children and their parents, though Pelev said their biggest day was when they had a "Frozen" themed project.
"There were about 54 children who showed up with the Disney princesses Elsa and Anna here."
It is no surprise that the popular Disney film-themed craft day had hoards of children ready to create.
Though their craft days are well liked among Redlands kids, Stars of Tomorrow's claim to fame is their drama productions.
Partnered with the Redlands Bowl and the University of Redlands, Stars of Tomorrow put on musical theater camps throughout the summer.
Their most recent production was ""Peter Pan," which had 70 children performing in the chapel at the University of Redlands.
Stars of Tomorrow's theater camps consist of just four days of rehearsals leading up to the final performance.
If that isn't impressive enough, each child who participates will have a speaking role. There are no kids who just stand in the background as a "tree," everyone will have a chance to get on stage and act in costume.
A mother who was at Saturday's craft day said she and her children love coming to Stars of Tomorrow events.
"The kids are so excited to  come and it spans the ages. The parents always cannot believe that these theater productions only take five days. It's incredible."
The organization also makes all their costumes and sets by hand.
How does Stars of Tomorrow pull it off? They start preparing their costumes, crafts, scripts and sets a year in advance.
The group travels all over Southern California, although it mostly stays in Redlands for the summer.
Along with the craft days and theater camps, Stars of Tomorrow also invite professional painters, dancers, musicians and actors to come and speak to the children."
"We had the San Bernardino Symphony Orchestra come and talk to our students. They brought a ton of violins so each child could hold one and learn about the instrument," said Pelev.
Pelev said the camps have such an impact on the kids, she still has former students come up to her years later.
"I was in the grocery store once and this big man with a beard came up to me asking if I remembered him, he had played a dog in one of our shows when he was a boy."
Training your dragon
Stars of Tomorrow's next theater camp will be "How to Train Your Dragon," 9 a.m. to 2 p.m. July 15 to 19 at the Packinghouse Christian Academy.
More information: Visit starsoftomorrowct@gmail.com or call (909) 335-1082.