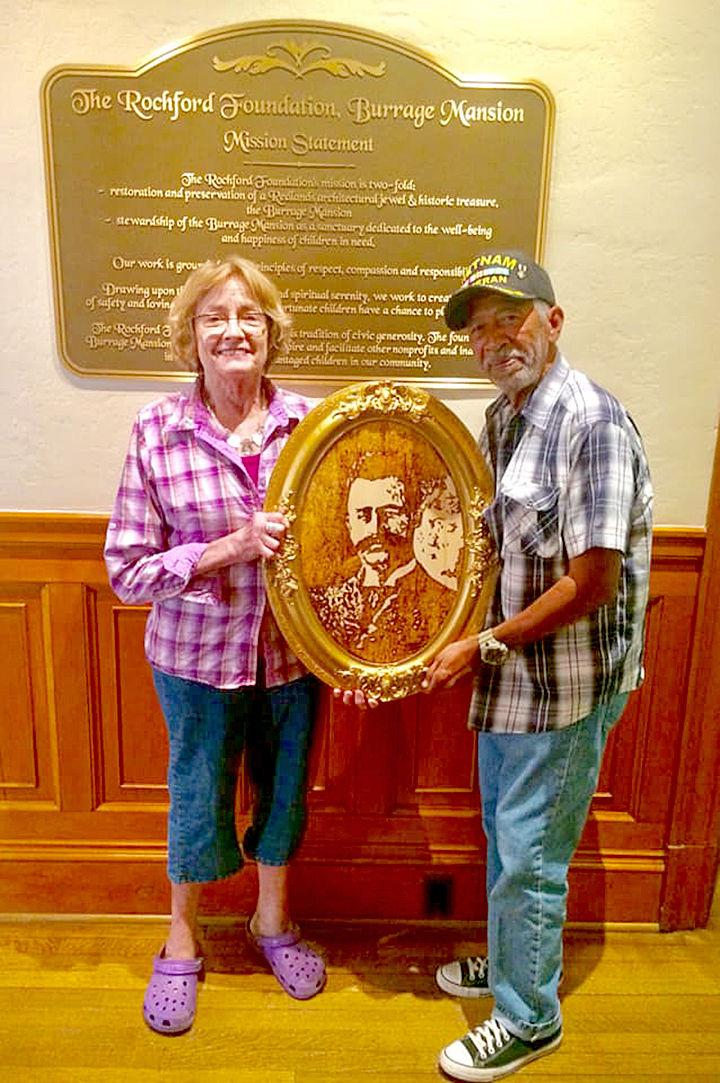 Tom Fontanes of Redlands has donated a wood-burned portrait of Albert Cameron Burrage, the copper magnate who built the mansion in 1901.
Born in the Bronx, Fontanes was in the U.S. Marines from 1967 to 1970, serving as a lance corporal and radioman in Vietnam in 1968 and 1969.
Burrage was born in Napa Valley and was a struggling lawyer when he found that Brookline Gas Co. could deliver and sell gas products to Boston. John D. Rockefeller made him a director of Standard Oil Co. His work in metallurgy and copper made him a millionaire.
Philanthropist Tim Rochford, a Redlands High School graduate and co-founder of Texas-based RING Energy Inc., bought the mansion in 2007. Today, the Rochford Foundation provides programs for at-risk children in the restored mansion.