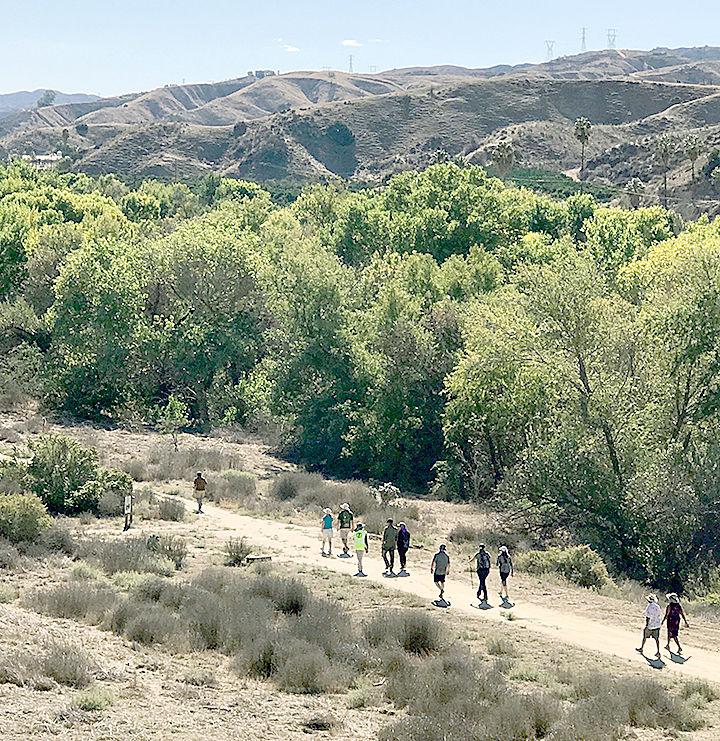 When October rolls around in Redlands, it is time to put on those hiking shoes.
Trails at 10, hosted by the Redlands Conservancy, teaches residents about the 26 miles of public trails within Redlands' city limits.
On Saturday, Oct. 19, the 2.8-mile Carriage Trail and 2.3-mile Cocomaricopa Trail were on the agenda.
Starting at the San Timoteo Nature Sanctuary, this hike featured the rural, hilly landscape of the San Timoteo Canyon.
Nestled inside the 160-acre San Timoteo Nature Sanctuary are the two trails as well as a wildlife corridor and wildlife habitat.
The Carriage Trail was built in the late 1800s by famous Redlanders Albert and Alfred Smiley so that they could take guests of Canon Crest Park to a picnic area in the canyon.
The trail leads to Beverly's Pond, which came after a flood in 1969 created a marshy space from the side of the canyon. Birds that frequent the pond include ducks, hawks and other migrating birds.
The pond also houses frogs and fish. Many a dragonfly can also be seen hovering over the water.
The Carriage Trail winds through the landscape and is more hilly than the Cocomaricopa Trail.
The Cocomaricopa Trail used to be an access road for the San Bernardino County Flood Control District.
Now it is a flat hiking trail that is a popular all-terrain route for bicyclists.
The Cocomaricopa Trail gets its name from the original trail that Native Americans used to travel through the canyon.
The hillsides and vast landscapes of the two trails can make hikers forget they are only about five minutes from city streets and commercial buildings.
It is one of Redlands best kept little hideaways.
Next hike
Next Trails at 10: The urban Garden/Mariposa Trail, Saturday, Nov. 2
Where: Start at the south side of Caroline Park
Register: (909) 782-6208­