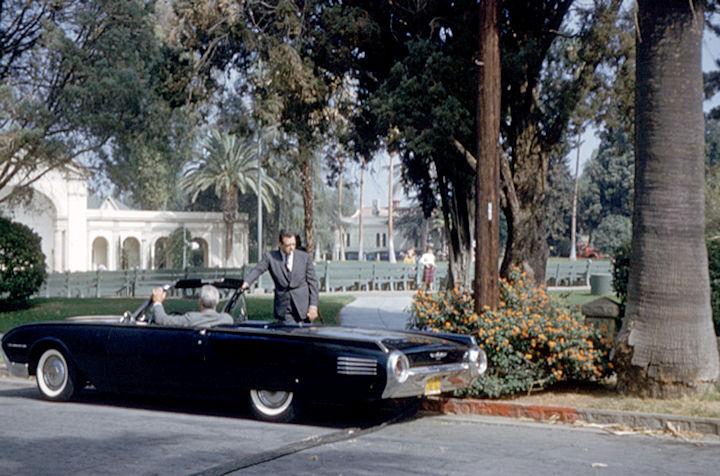 A "Perry Mason" episode, "The Case of the Brazen Bequest" was filmed on location in Redlands.
Several photos were found in a collection of slides recently donated to the Museum of Redlands.
The episode was filmed in October 1961 and first aired Dec. 2, that year. Several scenes were shot at the University of Redlands, the La Posada Hotel (torn down in 1975 to make way for the new Redlands Mall), the Redlands Bowl and several other Smiley park locations.
The "Perry Mason" series was created by Erle Stanley Gardner and starred Raymond Burr as a master defense attorney. The CBS series ran from 1957 to 1966.
Apparently no Redlanders were used as extras.
To donate Redlands-area-related historical items: Contact the A.K. Smiley Public Library Her…