Has Redlands ever been visited by presidents?
In Redlands' 131 years of existence, three presidents, William McKinley, Theodore Roosevelt and William Howard Taft visited the city.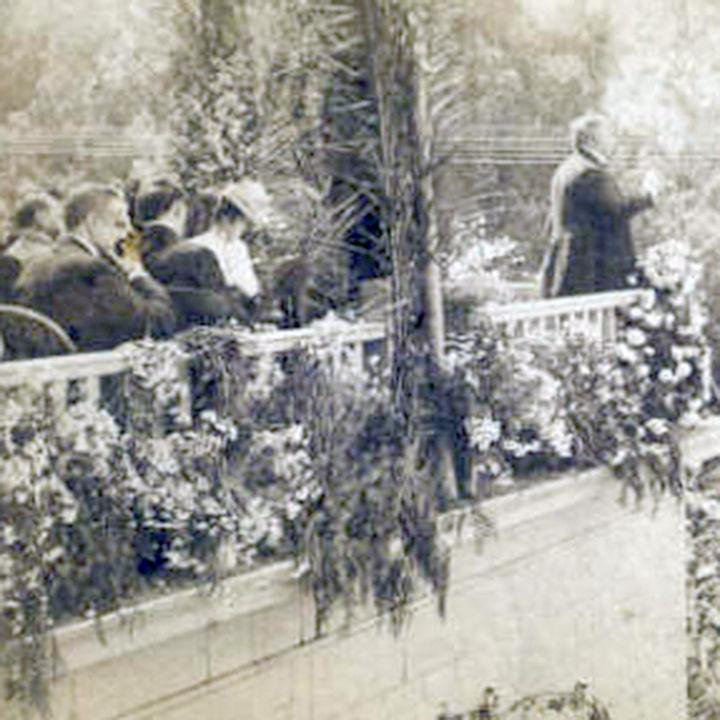 McKinley
McKinley visited Redlands on Wednesday, May 8, 1901, four months before he was shot to death. The 25th president was the first to visit California, arriving by train at the Redlands station, said mckinleybirthplacemuseum.org. A picture in the archives of the Huntington Library, Art Museum and Botanical Garden, depicts McKinley delivering a speech on the balcony, "decorated with fl
owers and palm fronds," of the Casa Loma Hotel.
In that speech McKinley said the now famous phrase "The Republic can never fail so long as the citizen is vigilant," according to the Association of Mature American Citizens.
According to roadsideamerica.com, it was McKinley's protective tariffs that kept the foreign oranges out of the country, making Redlands wealthy, so when he passed through the city he was treated like a hero, "with streets covered in rose petals."
From Redlands he proceeded on to Ontario and Alhambra to eventually arrive at Los Angeles with their train entering in Chinatown, according to mckinleybirthplacemuseum.org.
Roosevelt
Two years after McKinley visited Redlands, President Theodore Roosevelt came to town. One of his activities included unveiling a memorial bust of McKinley atop a granite pedestal, engraved "Patriot, Statesman, Martyr."  The bust is still there, on the east side of South Eureka Street, on the lawn of the Lincoln Memorial Shrine, behind the A.K. Smiley Public Library.
According to the Association of Mature American Citizens, the 26th president delivered a speech on Thursday, May 7, 1903, at the Casa Loma Hotel, calling Redlands "a sight for the gods."
Historic archives at the Theodore Roosevelt Center at Dickinson State University keeps copies of speeches delivered by Roosevelt. During his speech in Redlands he congratulated the community and its leaders on forest preservation, irrigation, urban development, prosperity, and citizenship.  Roosevelt also thanked the soldiers and veterans at the event.
Taft
William Howard Taft, the 27th president, came to town on Tuesday, Oct. 12, 1909, the last presidential visit.  
According to the Association of Mature American Citizens, Taft did not stay for a long time due to a manhunt for an outlaw Indian. Taft made a few remarks but confused the city with Riverside instead of Redlands, according to the association.
Another curious fact happened when entering the city. The car occupied by Taft "refused to run properly… causing a brief delay," according to periodical archives at newspapers.com.
At the corner of Casa Loma Hotel, Taft was greeted by school children and Grand Army of the Republic veterans.
Taft made a few remarks to the children before continuing through Smiley Heights, Prospect Park and Library Park, according to newspapers.com.
Do you have a question about Redlands — or anything that effects Redlands residents? Send it to editor@redlandscommunitynews.com. Our staff will answer the question.