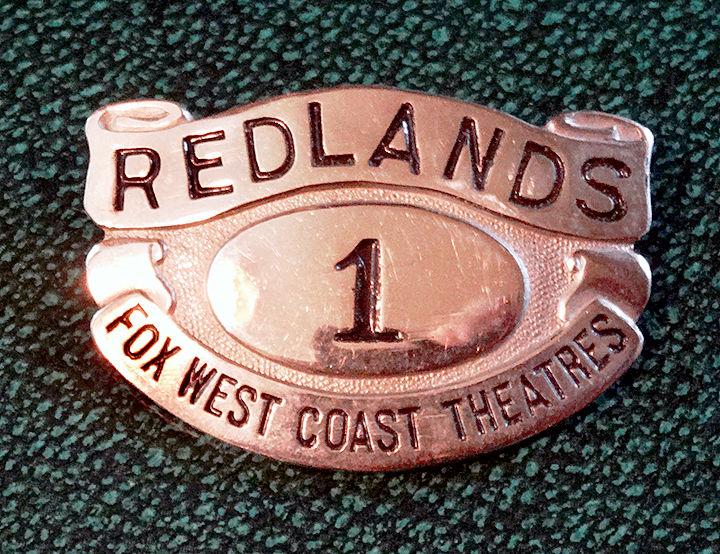 The Museum of Redlands has received the 1943 Redlands Fox Theater metal Employee Badge No. 1, which was worn by Ruby Kruse (later Pigott) when she was cashier there from 1943-45.
Daughter Karan Spencer (shown here wearing the pin) said her mother (who died in 2018) served as cashier, sold tickets and snacks, was an usher and even won an employee award for selling the most war bonds. Part of the prize was meeting and being kissed on stage by movie star Dick Powell.
Ruby worked for the Fox manager "Mr. Michaeljohn" who went on to manage the Hollywood Egyptian Theater for Fox. She then worked in 1973-1985 for the Redlands school district as a purchasing clerk, marrying Crafton Hills College-San Bernardino Valley College-University of Redlands English professor Harold Pigott in 1983.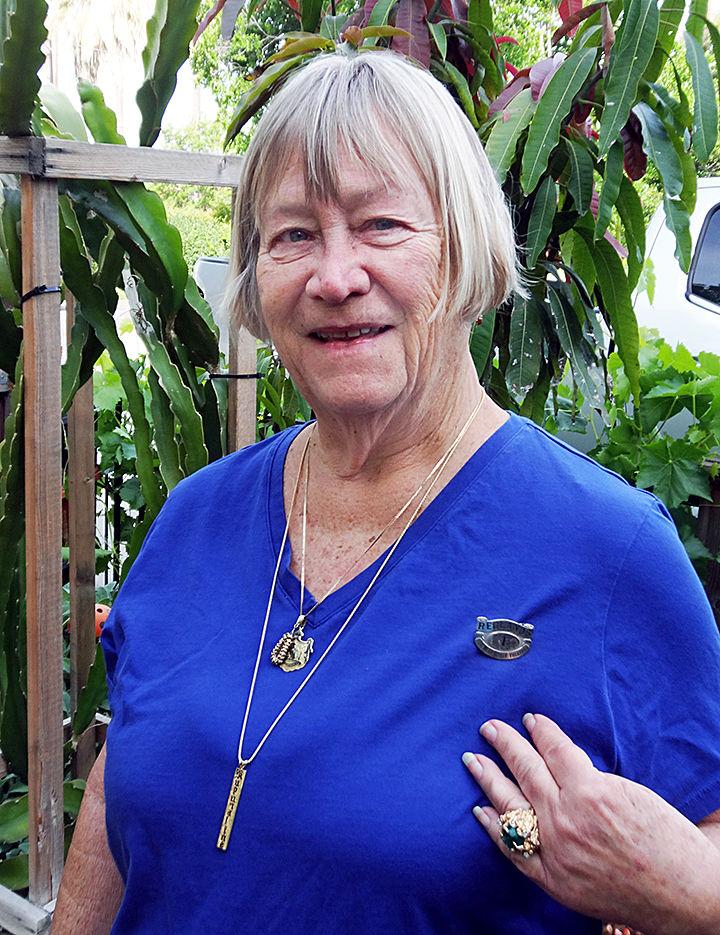 To donate Redlands-area-related historical items: Contact the A.K. Smiley Public Library Heritage Room at (909) 798-7632.
Information: theMOR.org.