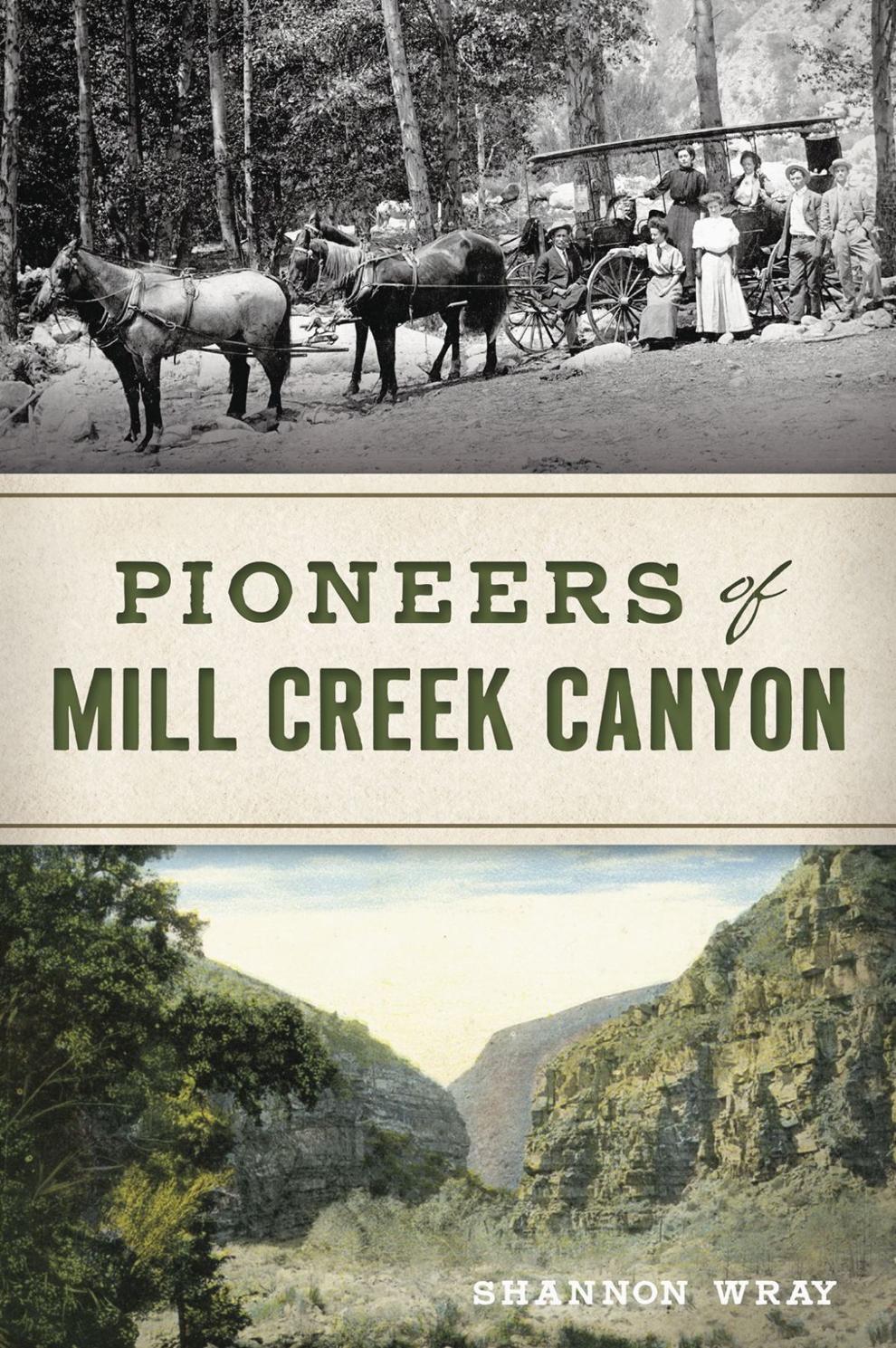 Local historian Shannon Wray gives readers a new chance to explore Mill Creek Canyon with her book "Pioneers of Mill Creek Canyon," which chronicles the lives and adventures of the people who helped establish the canyon's historical significance within Southern California.  
The book is scheduled for release through Amazon and Barnes & Noble on Monday, Aug. 31. An earlier release date was postponed due the coronavirus pandemic.
Wray tells the story of the canyon, which was home of many historic firsts for the Southern California region, through the stories of over a dozen historic figures and families. Starting with the culture and struggles of the Native Americans, she focuses on a 100-year period from 1840 to 1940, which was a time of tremendous growth and development as more and more people settled in and traveled through the area.
Wray, a history columnist and former television producer, grew up in the canyon as a descendent of one of those pioneers. Her great-great-grandfather came to the area in 1847 as part of a U.S. Army detachment assigned to fall trees for a flagpole for Fort Moore in Los Angeles.
Her fascination for the canyon and its many characters ⎯ miners, loggers, inventors, outlaws and more ⎯ came from hearing the stories told by the pioneers' descendents still living in the canyon and exploring many of the sites and remaining structures tied to those stories.
"When I was growing up in the canyon we still had a lot of descendents who were in their 80s and 90s and were one generation from the history. Some of them remembered the pioneers like Cactus Kate," Wray said.
Kate Harvey was the pistol-packing owner and hostess of a Mountain Home resort. Cactus Kate was revered for courageously overcoming a great many hardships during her life in the canyon, including an avalanche, a flood and a couple of gunfights.
"The women who were pioneers in this canyon and learning what they were like was really interesting to me," Wray said.
Wray also recounts the tremendous journeys the pioneers braved to get to California and ultimately Mill Creek Canyon.
When Wray returned to the canyon to raise her family after a broadcast journalism career, Wray began to research those old stories she heard as a child and began writing a column for the Bear Facts in Forest Falls.
She soon learned that many others were interested in the canyon's history. Those with connections to the history were often eager to help uncover those stories.
"I was amazed and fortunate in being able to get in contact with descendents of the first settlers who opened their family photo albums, dug up old letters and went into their basements looking for stuff," said Wray.
With their help, Wray was able to recount the canyon's many firsts ⎯ first people, first settlers, first mill, first road and more. Many of these firsts were also firsts for the greater region, such as Southern California's first raising of the American flag done in Los Angeles on a flag pole constructed of two trees from Mill Creek.
While the book gives a precise focus on Mill Creek Canyon it makes a special point of highlighting the great significance the small region held in the development of Southern California.
As the most accessible source of quality lumber for the Los Angeles and San Bernardino valleys, the canyon's namesake mill was an important enabler of development.
"Most of the things built in early Southern California's history came out of this canyon," Wray said.
When researching newspaper articles from 1800s, Wray was impressed to read that even then Southern Californians referred to the canyon as the "historic Mill Creek Canyon."
Wray's book offers delightful insight into the variety of characters and activities that brought life to Mill Creek Canyon and those early communities surrounding it. Many fascinating photographs aid readers in understanding the pioneers and their historic Mill Creek environments.
"People say they're indexing their environment differently," Wray said of reactions from readers. "Now, when they drive home from work and see an area they know who and what was there and understand the area they live in better."