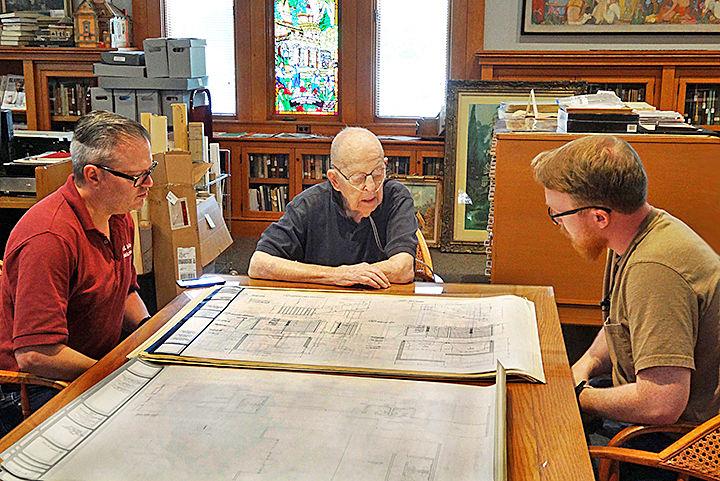 Redlands architect Clare Day has donated his many architectural drawings he has donated to the A.K. Smiley Public Library Heritage Room, sharing specific historical information and experiences involved with these buildings
Day, 98, is donating his entire architectural production drawings, and the Heritage Room has digitalized them all.
They also are recording Day as he talks about each sheet, mostly about design, his color schemes, the building's relationship to the site and general compatibility to the climate of our area of the valley and to the site.
Give us MOR
To donate Redlands-area-related historical items: Contact the A.K. Smiley Public Library Heritage Room at (909) 798-7632.
$2 million matching campaign drive: The Museum of Redlands is in a $2 million matching-fund capital campaign drive by the deadline of Dec. 31, 2019, for renovating its building at 700 Brookside Ave.
Information: theMOR.org.