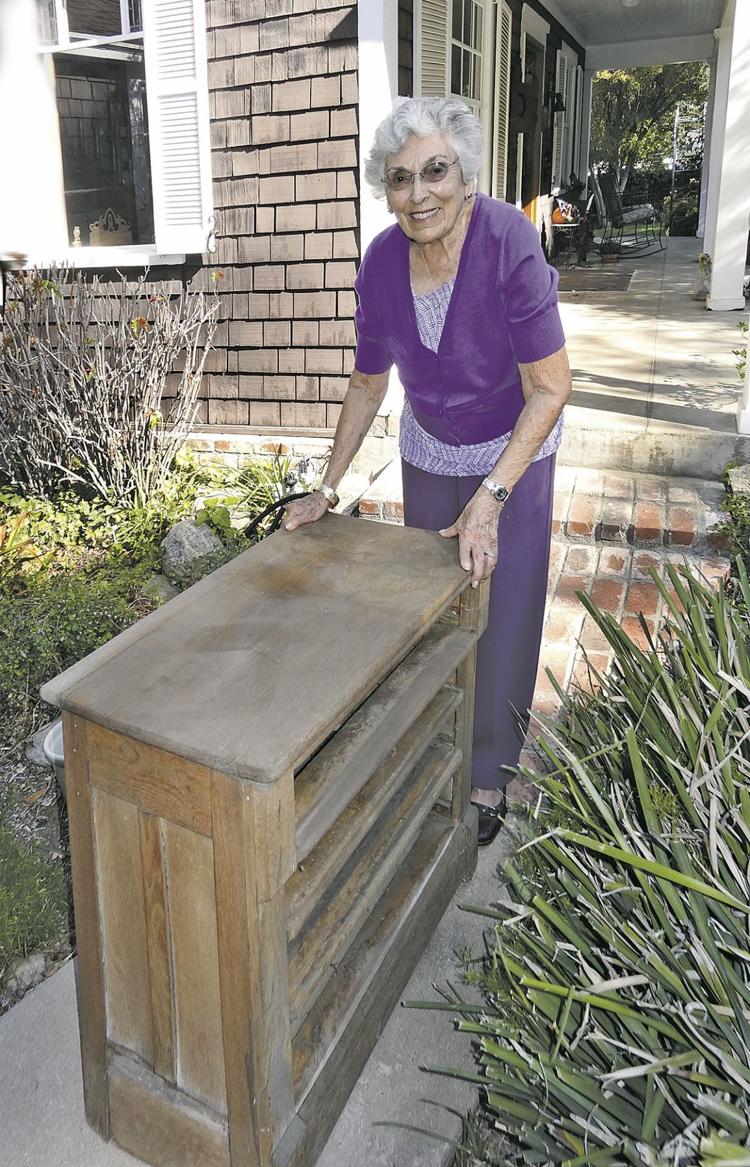 The Museum of Redlands recently received from Diana Holmes this small bureau from the estate of Redlands schoolteacher Mary Fackler, who received national prominence for originating the saying of the Pledge of Allegiance daily in her classroom in the old Kingsbury School.
Holmes was a next-door neighbor on Summit Avenue to the Avice Meeker Sewall family for many years, and Olive and Emma Jane  Lawson were helpers and companions.
The sisters were daughters of long-time original Redlands Country Club golf pro George Lawson and were students of Mary Fackler when in the first  grade. Olive went right from high school to be the upstairs-downstairs maid and companion for Mrs. Sewall, while Emma Jane worked at Norton Air Force Base, eventually retiring and joining her sister in the Sewall home the remainder of their lives.
They all enjoyed the Verne and Diana Holmes family, who moved to the property next door in 1954.
Mary Fackler had given the bureau to the Lawsons where it sat on a porch for years, and they gave it to the Holmeses where it again sat on that front porch.
The Redlands Historical Museum Association did due diligence in having the piece of furniture fumigated before adding it to the storage area, and appreciates the help of Craig and Sons in tenting it.
The outdoor theater in Prospect Park used by the Redlands Theatre Festival for its summer repertory season, is named in honor of Avice Meeker Sewall.
Museum of Redlands
To donate Redlands-area-related historical items: Contact the A.K. Smiley Public Library Heritage Room at (909) 798-7632.
The Museum of Redlands: Is in a capital campaign drive for renovating its building at 700 Brookside Ave.
Information: theMOR.org.