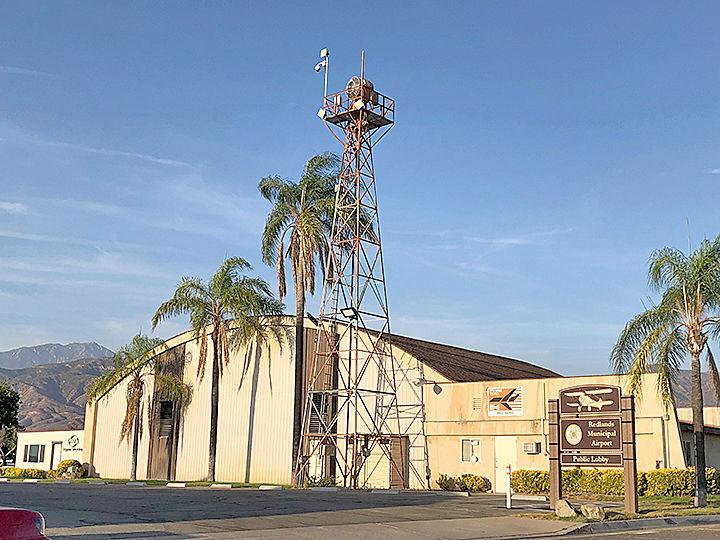 Civil aviation took off in Redlands in 1911 — eight years after the Wright brothers' famous flight on Dec. 17, 1903, in Kitty Hawk, North Carolina — when the first known "air meet" was held at the University of Redlands.  
"Among the area's first notable aviation figures was Mr. Beryl Williams who founded the Redlands Aircraft Co. in 1916," according to Redlands' airport page on the city website. "He later moved the business to Riverside and changed the company name to the Riverside Aircraft Co. Williams is best remembered at the time for painting his bi-plane with seven coats of light blue paint so it would not be visible from the ground."
Little is known about any formal airstrip serving the Redlands community, the site says.
"Then again, in the early days of aviation, farmer's fields served as airstrips for most pilots."  
Today, the airport is a 180-acre facility with a 4,570-foot-long by 75-foot-wide runway serving 240 based aircraft.
Development of the airport
1947: Robert Kanaga and Austin Welch build the Redlands Flying Inn Airport that Redlands, its first formal airport. Kanaga and Welch constructed a 3,500-foot runway, a maintenance shop, and a hangar (a Quonset-style building occupied by Red Aero today).
Celebrities: Many of them preferred flying to the West Coast often chose to fly into Redlands airport for its privacy. Additionally, because of its elevation, Redlands was often the only airstrip in the Los Angeles area that was not fogged in.
Turkeys replace airplanes: Kanaga was called up for active duty in the Korean War and he and Welch were forced to sell the airport. The city didn't have money to purchase the airport, so it was sold to the Southern California Turkey Growers Association, which ran a turkey and chicken ranch on the site.
The airport soars again: In the late 1950s, Roy Haskins and Alexander Theos purchased the turkey ranch and began to refurbish the buildings to turn it back into an aviation facility.
1962: With the help of a $20,000 loan from Lockheed, the city was purchases land to expand the airport site and make the airport a municipal facility.
Improvement projects: Extend and widen the runway, install lights, erect a beacon — originally at Norton Air Force Base in San Bernardino — and install fencing.
December 2007: Authority for the airport was transferred from Redlands' Municipal Utilities Department to the Facilities and Community Services Department, which is actively working to maintain an airport facility that is self-sufficient and can increase its value to Redlands and the local aviation community.
Today: The Redlands Municipal Airport — FAA identification REI — sits on 180 acres in northeast Redlands and is home to a variety of businesses including a fixed-base operator with a fueling station, flight training schools, and various aircraft repair and refurbishing establishments.