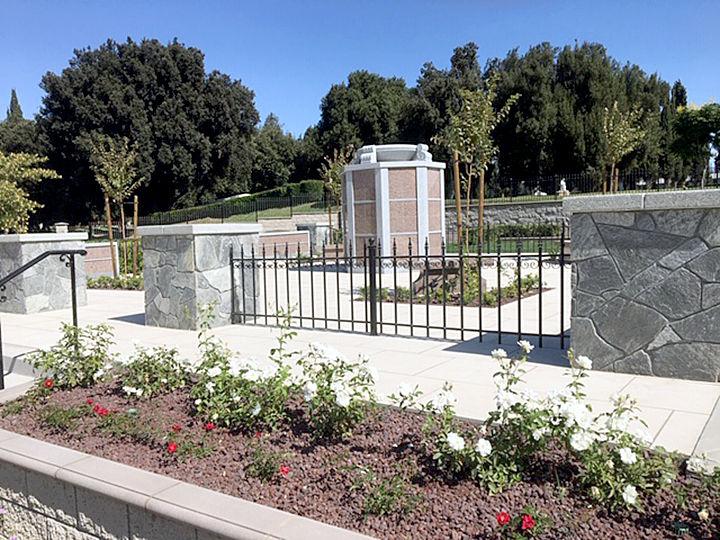 The Redlands Area Historical Society will conduct the 10th annual walking tour of Hillside Memorial Park 1540 Alessandro Road at 4 p.m. Saturday, Oct. 26, beginning near the Egyptian Mausoleum and finishing before sundown.  
Tom Atchley will lead the tour assisted by Jill Huntsinger. Tickets are $10 for Historical Society members and $15 for non-members. The walk will not be lengthy but uneven surfaces and moderate hills are abundant in the cemetery.
Judson and Brown, the founders of Redlands, never envisioned a cemetery in their preliminary map of Redlands in 1881. When their good friend and mentor, Myron Crafts, died in 1886 the event led to their purchase of 23.47 acres from the Southern Pacific Railroad Land Co.   
Judson and Brown then donated the site to the Hillside Cemetery Association. The association consisted of six board members: John W. Edwards, Edward G. Judson, Charles Putnam, A.L. Park, Karl C. Wells and James S. Edwards. They met the first time June 8, 1886. The city did not take over management of the cemetery until February 1918.  
For some two-decades pioneers had lived in the East San Bernardino Valley and with the exception of the Native American cemetery in Crafton established by Myron Crafts. The Pioneer  Memorial Cemetery was established in San Bernardino in 1857 and the Hermosa Gardens Cemetery was founded in 1887 in Colton,) Judson and Brown were able to purchase the land cheaply from the Southern Pacific Co. for $2.50 an acre. Charles Gothier, a Civil War veteran, and resident of the future Smiley Heights was the first internment followed quickly by Myron Crafts.  
The Board of Health listed "consumption," what is today called tuberculosis, as the No. 1 cause of death in early Redlands followed by typhoid fever, scarlet fever, whooping cough, meningitis and diphtheria  
Gravestones themselves will be used to focus on the pioneer biographies of important people in Redlands history.
The 1928 Egyptian Mausoleum reminds Redlanders of their fascination with the discovery of King Tut's grave in Egypt in the 1920s.
The Great Depression was good for the cemetery. The Works Progress Administration spent $25,000 for 35,000 cubic feet of stone walls, split stone curbs and retaining walls.  WPA had 141 men in 1938 building the retaining wall along Alessandro Road spending some $56,000 on just that wall.  
In a Redlands Daily Facts article for 1937 the War Dead History of Hillside Cemetery listed 151 Civil War veterans, 36 Spanish American War vets and 69 World War I burials.
One member of the Lincoln Shrine Civil War group has researched every one of the Civil War men buried in the cemetery.