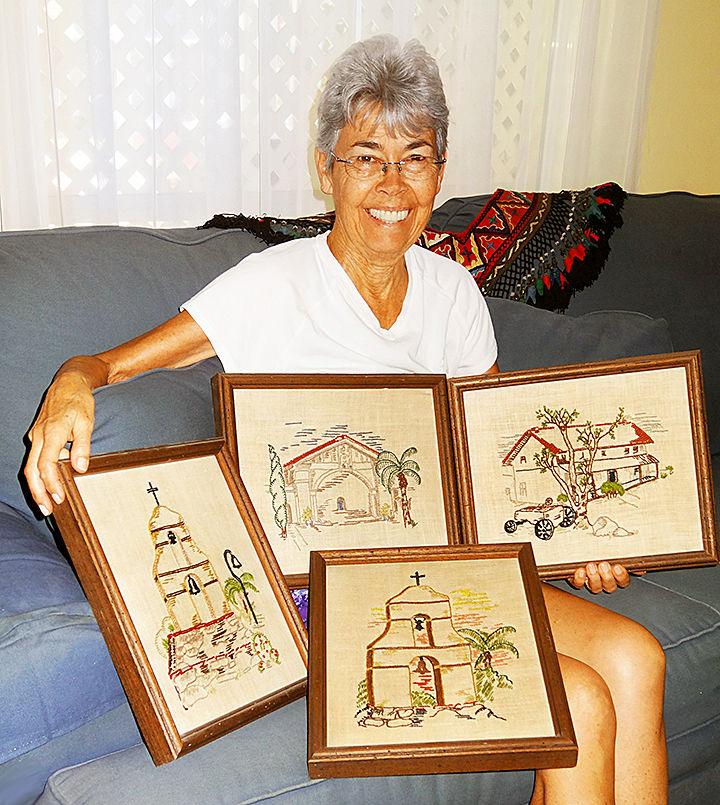 The Museum of Redlands recently received four stitcheries of Redlands and Yucaipa scenes, held here by donor Kathy Presnell-Best.
The framed embroideries depict the Redlands Bowl, the Yucaipa Adobe and two of the Asistencia.
They were designed by Anne M. Morlan about the time when she served as president of American Association of University Women, Redlands Chapter, as a fund-raiser for AAUW in the 1970s.
Presnell-Best, who served later as AAUW president, purchased the designs and did the embroidery to hang on her wall for nearly 40 years.
Morlan, who died in Maine in 2014, had been chosen Redlands Woman of the Year in 1974 and was active with the Redlands Art Association, PTA and the San Gorgonio Girl Scouts.
Museum of Relands matching donation campaign
To donate Redlands-area-related historical items: Contact the A.K. Smiley Public Library Heritage Room at (909) 798-7632.
$2 million matching campaign drive: The Museum of Redlands is in a $2 million matching-fund capital campaign drive by the deadline of Dec. 31, 2019, for renovating its building at 700 Brookside Ave.
Information: theMOR.org.