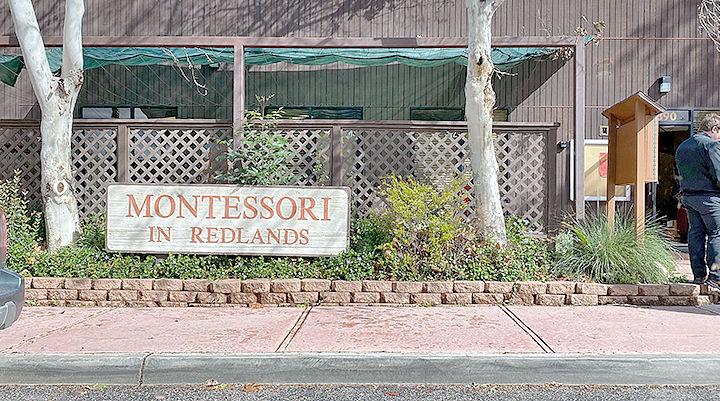 The Redlands Unified School District closed until April 6
The district board voted in an emergency meeting on Saturday to close all schools until Monday, April 6, because of the coronavirus.
The district's two-week spring break, which began Monday, March 16, will be extended by a week.
As of Tuesday, March 17, the San Bernardino County Department of Public Health had reported two cases of COVID-19 in San Bernardino County, according to a press release.
"With much consideration, the board unanimously decided that closing schools was in the best interest of our students, staff and teachers at this time," said Board President Patty Holohan. ­During closed session, the Board of Education unanimously took action to close all schools within the Redlands Unified School District effective March 30 – April 3.
There are no classes scheduled from Monday, March 16 through April 3. Students will return Monday, April 6. There will be no change to employee work schedules.
Employees will continue to report to work as regularly scheduled beginning March 16.
Crafton Hills and San Bernardino Valley College to start online classes only on March 28
The San Bernardino Community College District Board of Trustees are prepared to declare a state of emergency. This action authorizes Interim Chancellor Jose F. Torres to take necessary administrative measures to ensure the health and safety of students and employees while continuing our educational mission.
After spring break (March 16–21), students will not need to report to campus from March 22 to 28 because classes (including online courses) will be suspended.
Crafton Hills College and San Bernardino Valley College are mobilizing resources to transition as many in-person classes as possible to remote or online education delivery.
From March 22 to 28, technical training will be offered to faculty members who need it to prepare for remote and online education delivery.
Remote and online education delivery of most classes will begin on March 29 and continue until further notice. The district supports state and local public health guidelines and will cancel all public events on campus that may exceed 250 people.
Redlands Christian Schools switching to distance learning
Redlands Christian Schools remained open Monday and Tuesday of this week, then switched to distance learning.
Next week, March 23 to 27 is spring break. The three schools — Arrowhead Christian Academy, Redlands Christian Middle School and Redlands Christian Lower School — will remain on distance learning from March 30 April 3, according to a statement on the redlandschristian.org website.
The goal for the next two days will be to prepare students for distance learning and make sure they have needed supplies, such as textbooks and electronic devices.
"We will be working through student expectations and training as needed," says the website. "If your child does not meet our well-child standards on Monday, please make arrangements with your school office to pick up needed items."
Principals will have provided expectations to families on Monday or Tuesday and teachers will be communicating directly regarding lessons, etc. All activities, unless they can be accomplished via distance learning, will be cancelled or postponed.
"We believe that having a three-day run on distance learning will give us a chance to work through challenges that may emerge and make adjustments for after spring break,"  the site says.
Prom and a lower school play will be postponed. Separate emails will be sent on this to the individuals impacted.
"April 6 – Lord willing, we will resume regular onsite classes," the site says. "We understand that the decision to not have traditional on-campus instruction is unprecedented in our RCS history.
"We recognize that this decision can create some challenges for families where parents may have work obligations that keep them from being home with their children."
Families are encouraged to help those with work obligatons.
"Our hope is that such decisions will help slow the spread of COVID-19 and protect at-risk groups. The incidence of negative outcomes from COVID-19 are only moderately higher than the common flu in countries like South Korea where widespread testing has done a better job of revealing the full infection level."
Symptoms tend to be mild for more than 80 percent of those who contract the disease. No child under age 9 has died from it.
Other private schools
Four Redlands private schools are closing their campuses in response to COVID-19.
Grove School
The Grove School's spring break runs from Monday, March 16 to Friday, March 20. Students will move to a distance learning program starting Monday, March 23, until Tuesday, April 7.
"During this time, we will continually be reevaluating the situation to determine if we need to extend this practice," said Head of Schools Andrew Christopherson in a press release.
Grove School will offer a grab-and-go lunch service for students until the campus reopens. The service starts on Monday, March 23. Students may also pick-up their distance learning materials.
Valley Prep
Valley Preparatory School will remain closed from Friday, March 14, until Monday, April 6.
Distance learning for students will begin on Wednesday, April 1. Teachers will be providing assignments over email, Google Docs or Powerschool.
In a press release on Friday, March 13, Valley Prep announced that it is rescheduling its eighth-grade trip to Washington, D.C., for either late May or June.
The school has canceled plans to host eight Chinese exchange students who were expected next week.
Valley Prep also released an updated schedule of events for April, May and June. Its open house scheduled for Thursday, April 2, is canceled.
Montessori
Montessori in Redlands is closing its campus from Friday, March 14, until Monday, April 6.
"We are following the same schedule as Redlands Unified," said Lisa Kensok, marketing and communications director.
There will be no on-campus events during the closure.
Redlands Adventist Academy
Redlands Adventist Academy will close its campus until Monday, April 13.
"We are starting online remote learning from Monday, March 16 to Friday, March 20," said Principal Larry Rick. "Spring break for us starts Monday, March 23, and ends Friday, March 27."
­After spring break, Redlands Adventist students will continue to use online remote learning until the campus reopens on April 13.
Redlands Art on State Street
In addition, the Downtown Art Walk, scheduled for March 29, has been postponed to an indefinite date.