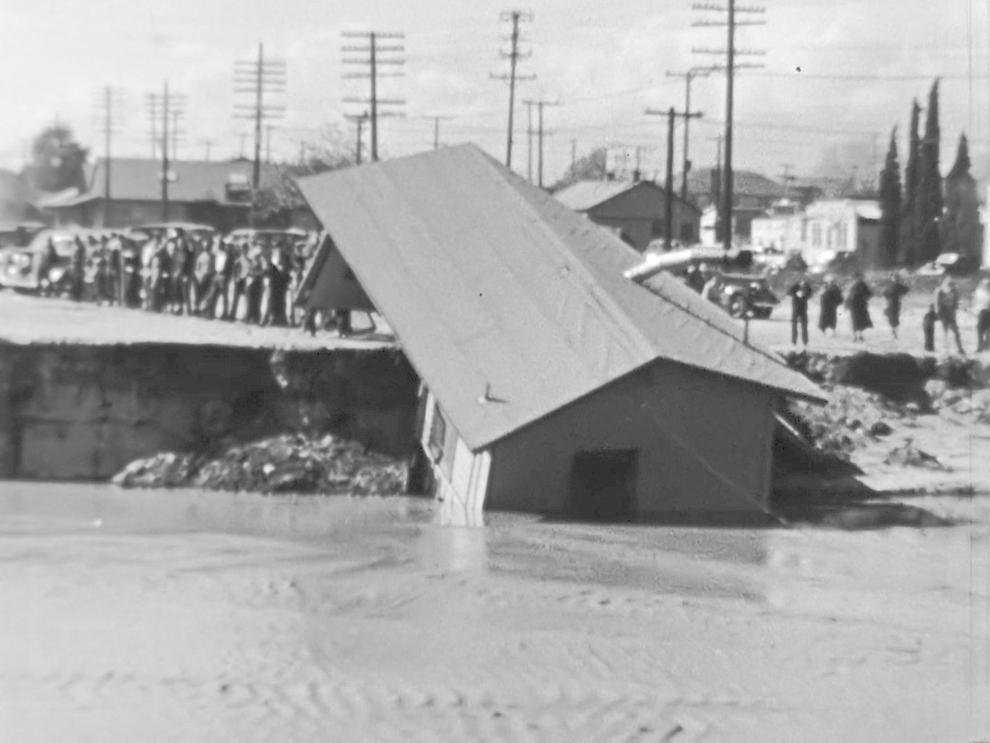 Decades before cell phones and similar devices existed, amateur photographers used cameras with 16-millimeter film. Then along came 8mm film, followed by Super 8 film, which revolutionized how people captured life as it was.
 In an attempt to preserve the films captured by Redlands opulent residents, shot with 8mm, 16mm and Super 8 films, the A.K. Smiley Public Library launched a project called "Life in Motion."
Nathan Gonzales, the library's archivist, said the project aims to convert those films into digital files for safe preservation. The project was made possible by a donation by a wealthy resident, allowing the library to obtain a Retro Scan machine produced by Universal thanks to a $10,000 donation by Linda Boas.
 "We were fortunate to receive a substantial donation — five figures — to acquire a magic piece of equipment that takes this film and digitizes it," he said. "We had films in the archives but we had no idea what was on it because we had no way to see it.  Now we know how Redlands was in the past and how people lived."
In the past, those wealthy enough to own a camera that recorded motion needed to send the film back to its manufacturer, Kodak, which then processed the film and sent it back.
"But you still needed a projector to be able to show it to your family and friends," said Gonzales.
As time passed, those boxes with film were stacked and dumped into closets and garages, forgotten and often damaged, he said. New technology — less expensive and easier to handle — allowed more residents to capture life in different formats, leaving the 8mm, 16mm and the Super 8 behind.
Thanks to this process, the library has been able to capture and forever preserve parades, civic life, development, day-to-day life and even tragedies such as the flood of 1938, which according to archives killed 159 people in Southern California, 100 of them from Riverside County.
Gonzales urges local and surrounding residents to open old boxes in search of films stored in cupboards, dressers, closets or garages to digitize and preserve. Original home movies can be returned after they are digitized, or donated to the Heritage Room, said Gonzales.
Process
Because these films have been stored for decades, they are usually filthy, said Gonzales. The first step is to clean the films by hand using a non-chemical special liquid, which takes off the dust.
The process includes finding the right speed to match the sound, if any, which can be challenging but fun, said Gonzales.
He explained that the holes in movies usually meant that the film is about to end. Those holes were used for identification purposes and had numbers that matched the number in the box to make sure it is the same film.
The equipment can digitize 50 feet of film in 3.5 minutes. Matching sound and motion takes more time but the outcome is revealing, he said.
 To do that, the machine runs a light sensor in the middle of the film, which has to be in good condition to run through a projector. To get the sound off the Super 8 is a little harder because it is a magnetic strip, said Gonzales.  
One of the challenges is the way the digital camera sees the film which creates its own challenges, said Gonzales. Images come up grainy all around, he said.
 To reduce the film-grain noise, Gonzales uses computer software called neat video."A miracle happens and it's all together," he said.
 Once analogue film is digitized it can be copied, edited and distributed in different formats. Captions, narration and even background music could be added. Most important, the end product can be preserved.
Outcome
One of the first films digitized under the project reveals images of the 1932 Parade of Flowers, themed "George Washington and his Times." According to periodicals found at newspapers.com, the parade included 30 floats that rolled through Redlands streets to the Redlands Bowl, where a musical festival concluded the event, watched by thousands of people.
"They were very proud no automobiles were in this parade. You are perhaps the first people to see this in at least 50 years," said Gonzales to a crowd during a Redlands Area Historical Society meeting held at the Contemporary Clubhouse, part  of the A.K. Smiley Public Library.
The images were recorded at the intersection of Citrus Avenue and Redlands Boulevard before the fire station was built.
 "No Cuca's yet," Gonzales joked.
Another film digitized shows an ad for Pure Gold, the label of Mutual Orange Distributors, which started in Redlands in 1906. Pure Gold's offices  on Brookside Avenue have been refurbished for other purposes.  
"And for the curious ones, we have on display a real can at the library," he said.
Pure Gold ceased operations in 1989 when the Arlington Heights Citrus Co. decided to affiliate to Sunkist.
Another memorable piece of video shows Redlands residents playing in the snow. The footage shows the quad of the University of Redlands filled with snow. No oak trees were planted yet.  
Films of people traveling to important destinations such as Disneyland and the beach have also been digitized. In addition, films donated by residents show Redlands under development. One digitized film captures the construction of an entire neighborhood that still exists.
But without doubt, the piece of footage that impressed history lovers like Gonzales was the footage of the Flood of 1938. As back-to-back storms hit the region beginning on Feb. 28, the San Jacinto River grew rapidly as the Santa Ana River had climbed its banks. Santa Ana Canyon became impassable. Creeks in San Bernardino overflowed. Debris destroyed bridges. The area was disconnected from the outside world.
The 1938 flood resulted in the construction of the Prado Dam and the formation of the Riverside County Flood Control and Water Conservation District.
Do you have a piece of history?
A.K. Smiley Public Library archivist Nathan Gonzales wants to receive films that depict historic events, natural disasters and historic festivities. He understands it would be a challenge because not many families had access to personal recording cameras.