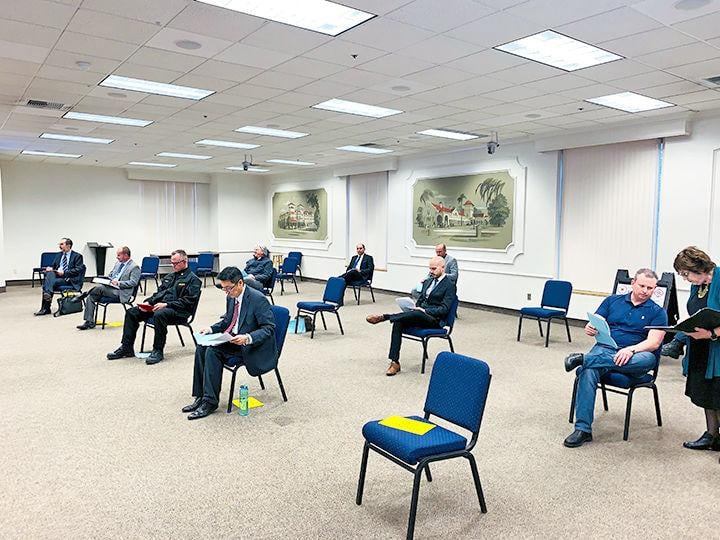 The Redlands City Council unanimously ratified a declaration of state emergency on Tuesday, March 18, declared a day prior, activating the Emergency Operations Center to a Level 3.
The declaration of local emergency provides additional tools to the city in responding to the public health emergency and allows the city to purchase supplies, materials and equipment without going through the normal bidding requirements, said a report prepared by City Manager Charlie Duggan.
Mayor Paul Foster urged residents to continue abiding state and federal recommendations and assured residents that the storm will pass.  
Following state recommendations to avoid the spread of coronavirus, the city adopted the social distancing rule of at least six feet, installing only 25 chairs for the public, of which five were allocated to city staff.
In that sense, the city urged the closure of all bars within the city and that all restaurants reduce their capacity by half.  The city also encouraged restaurants to use curbside for food delivery and patrons to use home delivery.
"The health and well-being of all Redlands residents, employees and visitors to the city are of paramount importance to us," said Foster.
To date there have been no confirmed cases of COVID-19 in the city of Redlands. As of Wednesday, March 18, San Bernardino County had registered three confirmed cases of COVID-19.
San Bernardino County's Public Health Department has announced the fourth and fifth confirme…