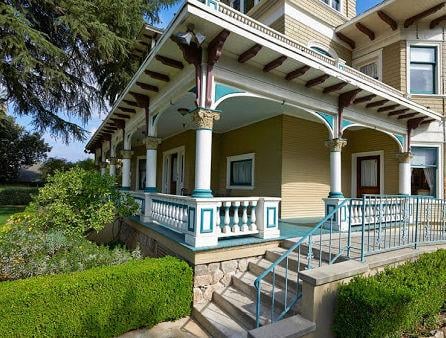 With the elderly population at a higher risk of contracting the novel coronavirus, better known as COVID-19, senior assisted living complexes throughout the country have implemented measures to protect their residents.
According to the Centers for Disease and Prevention (CDC), older adults and people with serious chronic medical conditions like heart disease, diabetes and lung disease, are at high risk of contracting COVID-19.
As of Wednesday, March 18, of the 598 confirmed COVID-19 cases in California, 188 were among people 65 years or older, according to the California Department of Public Health.
Approximately 5.7 million Californians are 65 or older, according to the U.S. Census Bureau. In Redlands, of the estimated population of 71,586 residents in July, 2019, 15.4 percent were people 65 or older, which equates to about 11,000 people.
Redlands spokesman Carl Baker said there are 18 active elderly assisted living facilities in the city that are licensed by the California Department of Social Services, Community Care Licensing Division. This number does not count those that still have licenses pending with the state.
HumanGood, which operates Plymouth Village in Redlands, said in a press release that due to overwhelming evidence and as a way to slow the spread they have decided to restrict all non-essential visitors to their campuses in every level of care at every location.
Visitors, vendors, contractors, team members and residents are screened upon entry into the communities to investigate any travel exposure and to confirm to the best of their ability that they are symptom-free, said management.
"Everything we do is designed to safeguard those in the HumanGood family and when there is a choice, we try to err on the side of being overly protective," said John Cochrana, president and CEO of HumanGood. "Our teams will work to make resources, such as video and web chat, available to help residents, friends and family stay in constant communication.  
"While this is not a time to panic, it is a time to act quickly and decisively to do all that we can to protect our residents and team members and mitigate the spread of this virus."
Meanwhile, management at Five Star Senior Living, which operates Somerford Place in Redlands, has implemented new visitation guidelines, including restricting all non-essential visitors from entering the communities.
Anyone who enters the communities must wash their hands first. In addition, management has decided to postpone non-medical resident outings and other social events.
"We continue to be vigilant in navigating this challenging situation," said management.
According to a 2016 report by the California Department of Public Health Chronic Disease Control Branch, more than 8 million people in the state had cardiovascular disease, including high blood pressure, artery and valve diseases, stroke and heart failure.
In addition, about 2.5 million adults in California have been diagnosed with diabetes, while 2.3 million adults have asthma, according to CDPH.
The elderly population is also more vulnerable to scammers, said the Federal Trade Commission.  
The FTC along with the federal Drug Administration have issued warning letters to seven sellers of unapproved and misbranded products, claiming they can treat or prevent the coronavirus.
The FTC and FDA assure that these companies have no evidence to back up their claims as required by law.
There are no approved vaccines, drugs or investigational products currently available to treat or prevent the virus.