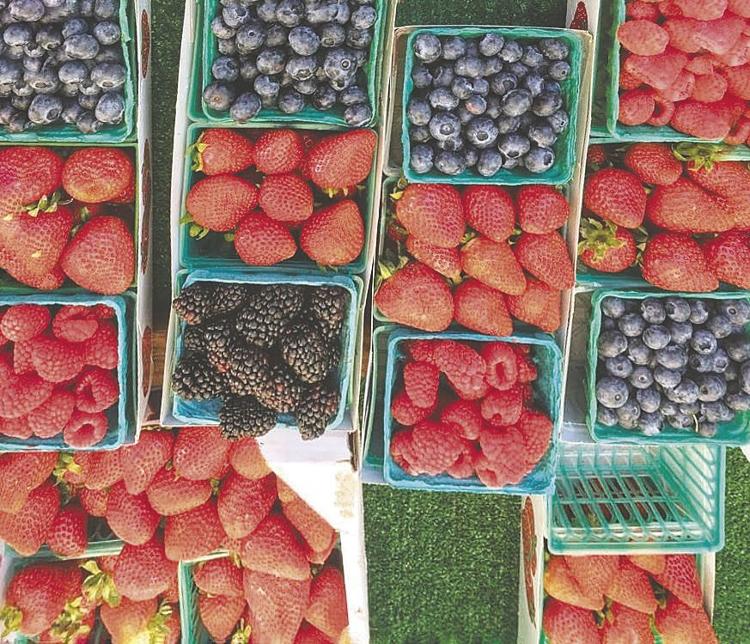 Saturday mornings in Redlands are for the farmers market.
Across the street from Back Alley coffee shop is a small parking lot on Redlands Boulevard where local farmers sell their crops. The morning market has quite a selection of produce including, avocados, berries, carrots, eggs, lettuce and onions.
From 8 to 11 a.m. year-round, Redlands residents can stop by the market to support their local farmers, buy seasonal fresh produce, customize portions and socialize with friends and family.
Why buy from a farmers market instead of a grocery store? According to the city, prices are often competitive or lower than supermarkets.
The morning market has many USDA organic foods, though not all are classified as organic options. Signs let customers know which foods are organic.
Randy Hanson said he enjoys the farmers' market more than a grocery store.
"To come here in the mornings is just more fun and relaxing than having to go to a store," he said.
The farmers market is perfect for Sharlene Mendoza's morning teas.
"I come to get the honey they sell. It tastes so much better than anything I could buy at a store. I make tea every morning before work and put a dollop of honey in it," she said.
Like Market Night, the Saturday Farmers Market is also certified by California.
According to the California Department of Food and Agriculture, there are about 750 certified farmers' markets. Only 60 percent of them are year-round.
Lucky for Redlands, it has two year-round certified events in Market Night and the Saturday Morning Farmers' Market.