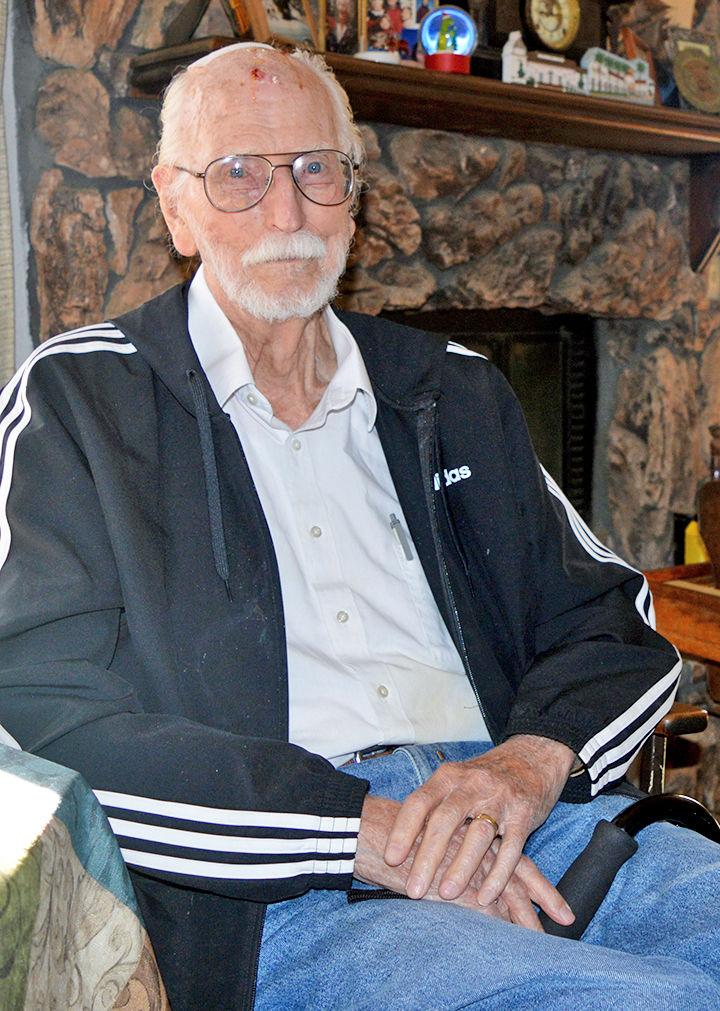 Building multistory apartments in downtown is not consistent with the heritage of Redlands, and the urgency to retain local control as the state pushes for more housing can't be backed up with evidence, says Bill Cunningham, grandfather of Redlands' slow-growth movement.
He urges a no vote on Measure G on March 3.
"It is totally wrong for people to vote out of a fear of a phantom," he said.
Cunningham, 93, said he is partially affiliated with a group that opposes Measure G, which would exempt new development within the transit villages from the development constraints imposed by the provisions of the 1978 voter-approved measure known as Proposition R. That initiative was amended in 1987 by Measure N and again in 1997 by Measure U.
"What bothers me the most is that, if as is intended, there is no limit to how many high-rise or building apartments can be built there, in terms of amenities, such as traffic, parking, all of those issues, I don't think we can stay at even the efficient level with that much growth," said Cunningham at his ranch on San Timoteo Canyon. "There is no dialogue, and it should be, we have a responsibility to the next generation."
 Cunningham, who was the principal author of measures N and U, said the idea to set a cap of 400 on dwelling units was to prevent overcrowded schools and to give newcomers the opportunity to assimilate Redlands culture.
"We set standards for traffic, noise, we prohibited billboards inappropriate to a college town. We also set mandatory fees for development, required to pay its fair share of infrastructure of services. Those were our goals. Measure G is a threat to all of that," he said.
Last year, Gov. Gavin Newsom signed SB 330 into law, a bill that eliminates any caps on the number of residential units that can be built in a city. That action eliminated the local voter-approved initiative that provided the 400 unit per year cap.
On Jan. 30, the state Senate rejected SB 50, a controversial bill that would have increased density around train stations and high-frequency bus stops.
"But something else will come along. There is always tension between local control and the state that is dominated by developing money. Mandates have come down all the time that I can remember," he said.
Cunningham said he had mixed feelings about the train coming to Redlands and the transit villages it will create. He said expanding the construction area to half a mile from the train stations is a real concern because "it magnifies the impact significantly."
"Aesthetically, I'm very much concerned that we will convert downtown streets into canyons," he said.  
Cunningham also worries about downtown not having enough parking space for train riders. He said that the idea of bringing the train in a time when ridership has decreased statewide is a risky one.  
"I'm afraid that we may just become a bedroom from commuters from Los Angeles with a minimum benefit to the city," he said.
Cunningham thinks the Redlands Mall could be too expensive to redevelop and reuse and has suggested converting it into city hall because of its large open spaces inside and the underground parking garage.
 "There has never been a governmental impediment to the projects," he said.
Regarding affordable housing, Cunningham said it is an "oxymoron" that has always been an issue "since I was a child."  
"There is a segment of the population of low income that no one is going to build for because it doesn't pencil out economically," he said. "Citizens of no community will vote bonds for housing. I don't think it is practically political."
On homelessness, which Measure G "does not address," Cunningham thinks disparity nationwide has forced many to live on the streets.
Before concluding the interview, Cunningham said his only regret as elected official was to "not ensure that the doughnut hole will be annexed into the city," which has cost Redlands tens of millions of dollars, including $2 million of franchise taxes alone.
His major achievement: "I always tried to do Redlands a better place than how I found it."