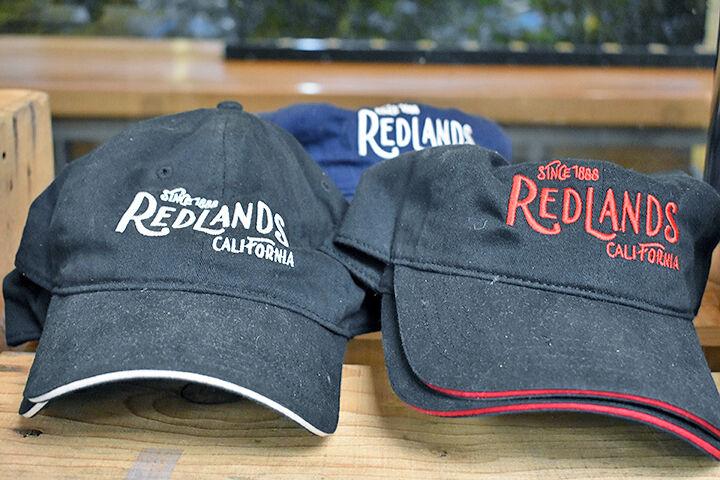 December is the time for many holiday traditions, many of which involve gift giving. These past months have been hard for many Redlanders, including small business owners. Readers can support locally owned businesses by shopping for holiday gifts at neighborhood stores. The following are small businesses in Redlands that carry Redlands-themed merchandise.
Board & Brush: The place to go to create beautiful and fun home (or office) décor. Classes as well as pick-your-project workshops, private parties at the studio (currently for 6 to 8 people, but will expand when businesses can fully open) can be booked. Both classes and parties are adults only due to liquor license laws. Customers can also purchase at-home DIY kits. Workshop information and registration is on the website, boardandbrush.com/redlands/. Pictures of projects are also on the website under Gallery, then click on Shop to purchase item or DIY kit. 415 Tennessee St., Suite M, Redlands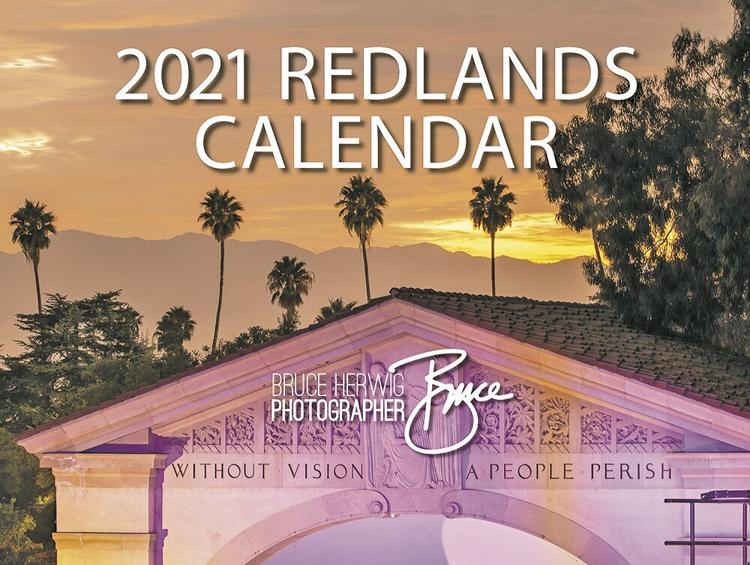 Bruce Herwig Photography: 2021 Redlands Calendar featuring 12 original photos taken by this local, award-winning Redlands photographer. Herwig has also created a Color Me Redlands activity book for children. Visit his website, bruceherwig.wordpress.com, and the Frugal Frigate, Redlands Art Association and Redlands Visitor Center.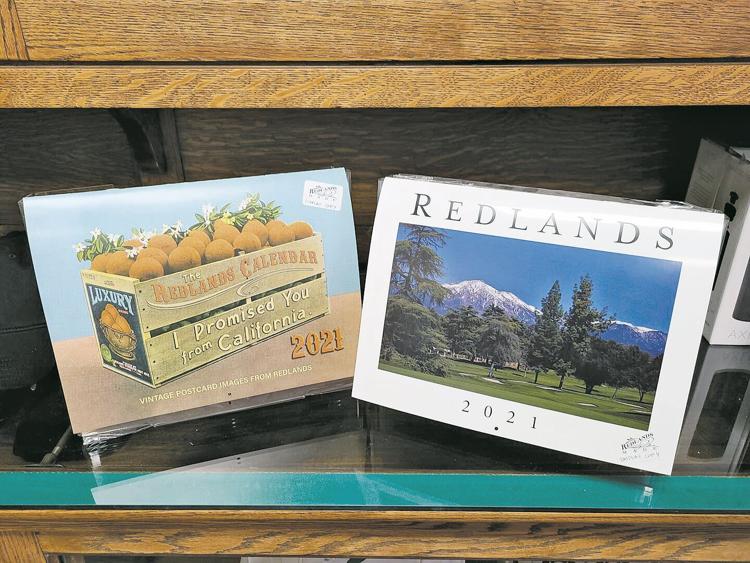 Citrograph: The oldest business in Redlands, continually operating since 1888. Al Hernandez and Ryan Bailey are the sixth —  and current — owners, purchasing the business in 2001. In addition to creating graphic designs and printing for local businesses, they design and sell Redlands-themed items - hats, mugs, T-shirts, calendar by local photographer Marge Beasley, and a Vintage Redlands Postcards calendar. 113 E. State St., Redlands
Fleur de Lis: Women's clothing and gift shop, opened in downtown Redlands in 2011. The owner, Monika de la Paz, has always loved designing, home decorating, and offering unique merchandise that can't be found in the "big box" stores, such as Redlands-themed clothing and kitchen supplies. She also hosts monthly "Paint and Sip" parties. 104 E. State St., Redlands.
Gerrards: A local family-owned market which opened in 1930. In addition to groceries, wine, beer, deli, and bakery items, they also sell many products that represent Redlands such as mugs, coasters, magnets, baskets, T-shirts, and hats. 705 W Cypress Ave, Redlands.
Lot22 Olive Oil Co.: Owners Zach and Andrea Thorp have about 200 olive trees on their "Lot22" and manage the groves of other local small growers and residents who have a considerable number of olive trees on their properties but aren't in a position to produce olive oil themselves.  110 E. State St., Redlands.
Principle Body Care: A small, family owned business offering a variety of skin and body care products. All are plant-based, so are more sustainable, renewable, and less toxic than most body care products. Some of their skin products are made using oils, ground herbs, or honey from local citrus groves, herb gardens and bee-keepers. 8 E. State St., Redlands.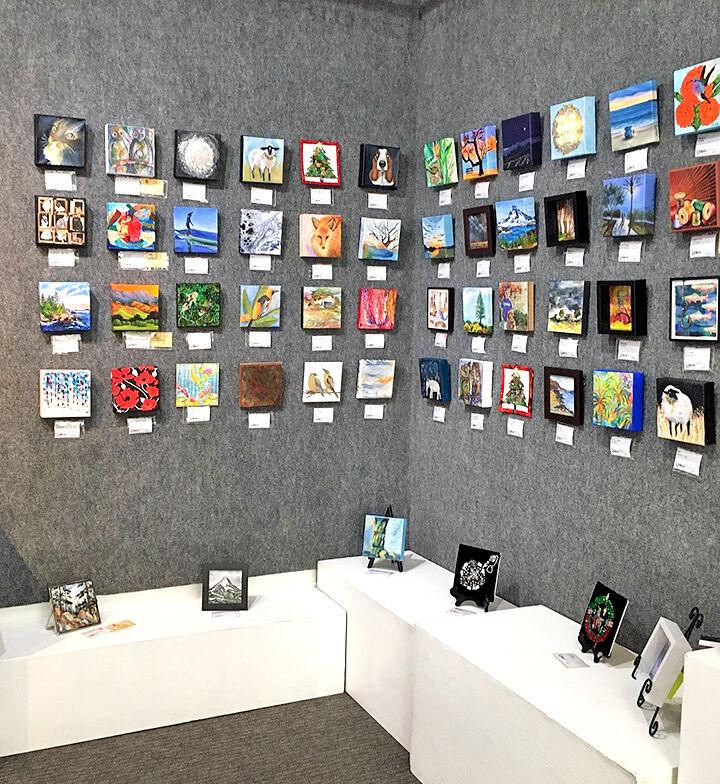 Redlands Art Association: Founded in 1964, the association aims to enrich lives and promote a vibrant society by inspiring creativity, nurturing individual expressionand supporting the visual arts. Different local artists are highlighted monthly. Much of the art, all of which is available for sale, depicts images and places in Redlands. The association also offers classes in different art forms for students of all ages. 215 E. State St., Redlands.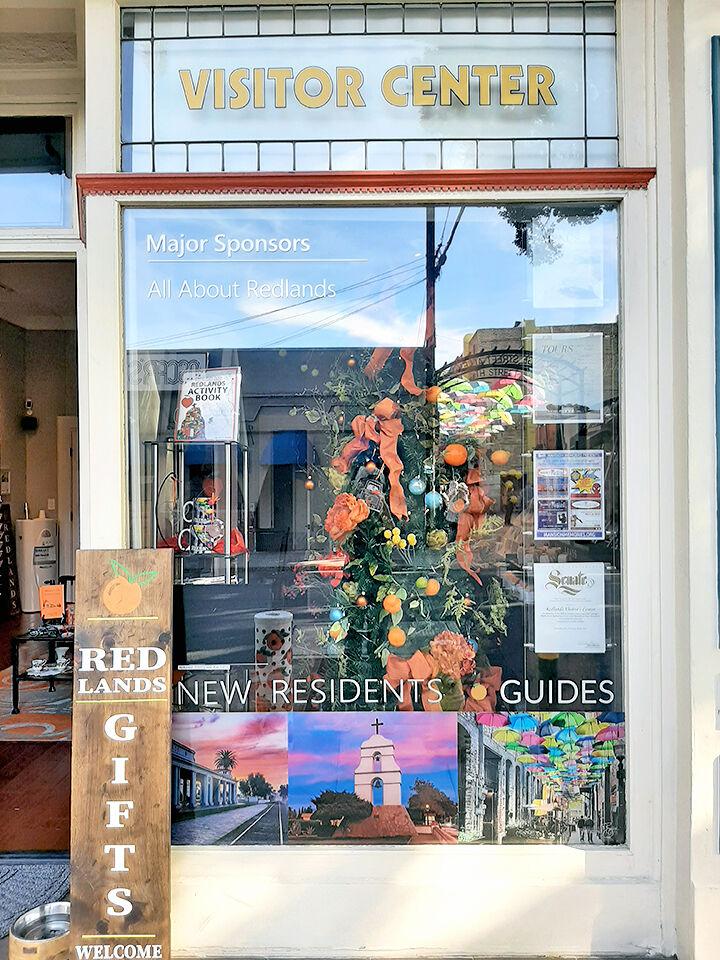 Redlands Visitor Center: A public hub for information about where to find Redlands products or services, maps of the city and recreation trails, and Redlands items for sale — art, soaps, candles, ornaments, T-shirts, mugs, even a coloring book created by retired local baker and restaurateur Martha Green. 14 Fifth St., Redlands.
The Frugal Frigate: The only independent children's bookstore in the Inland Empire, opened in 1988, stocks both new and beloved children's and young adult literature as well as non-fiction.  Plush toys, journals, stationery, cards, build-a-friend workshop, and all sorts of things to stir the imagination can be found here. Owner Erin Rivera designed an exclusive Redlands mug, available at the bookstore and the Visitor Center. 9 N. Sixth St., Redlands.
Steve Wormser Photography: Redlands photographer sells framed prints and posters as well as notecards depicting various Redlands scenes. He sells through his website, stephen-wormser-photography.square.site.