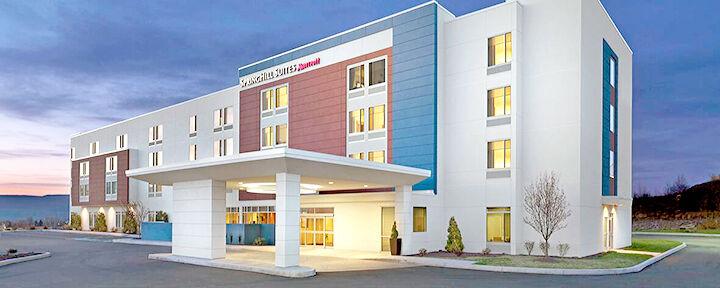 A decade ago, Redlands was desperate for new hotels.
Then in 2004, Comfort Suites came along off Colton Avenue and Tennessee Street. It was renovated in 2014. Then the Ayres Redlands Hotel built in 2008 off Colton Avenue and New York Street.
Woodsprings Suites, an extended-stay hotel with 123 rooms, opened in July 2019 north of Interstate 10 off Orange Tree Lane near Alabama Street.
Now, two more large hotels are under construction.
The four-story Home 2 Suites by Hilton is under construction in the same parking lot as Comfort Suites off Industrial Park Avenue. It will have 77 rooms. Springhill Suites by Marriott, another four-story hotel, is being built south of West Lugonia Avenue east of Nevada Street and Citrus Plaza. It is one of more than 500 Marriott hotels across the country. It will have 88 rooms.