One of the busiest intersections in Redlands will soon be covered in soapsuds. Suds Brothers Express Car Wash, expected to open in April, sits on approximately 1 acre of land on the southwest corner of Alabama Street and Orange Tree Lane, right before the Interstate 10 on-ramp.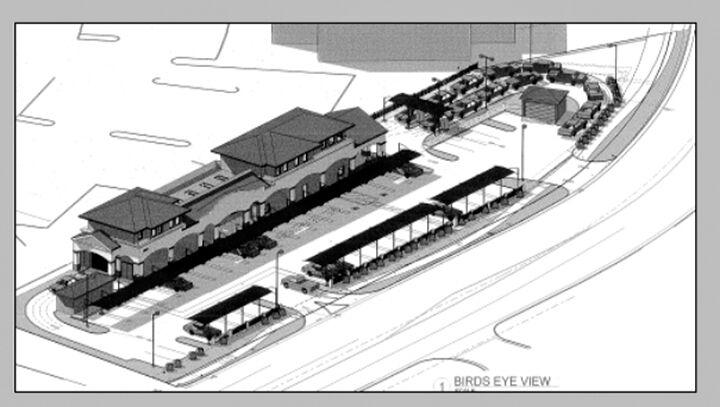 Owned by longtime Redlands resident Bob Harber and his brother Brian, a Yucaipa resident, the automated car wash is in its final phases of construction. The Harber brothers proudly say they have employed all local contractors.
"Our mission is to give the best car wash experience every single time," said Bob.
To achieve that, the Harbers opted for a belt system, rather than the more common conveyor belt system used in most express car washes. That seemingly minor change can make a big difference because it reduces the risk of tire damage or misalignment which can result when drivers attempt to fit their tires into the slot on the conveyor belt when pulling into a car wash. The belt system does not have a slot for tires. Instead, drivers ride directly onto the belt and are pulled through automatically, with virtually no risk of wheel damage.
Another benefit of the belt system is that it allows a "dually" truck (a standard truck with an extra set of rear wheels) to also drive right onto the belt and into the car wash — an impossible feat in a conveyor belt system, which allows single-wheeled vehicles only.  
Clients of Suds Brothers Express Car Wash can expect their cars to be lathered in suds during a  three-minute bathride and then greeted by 32 vacuum stations with compressed air, two floor mat cleaners, and towels -— all complementary and ready for use.
And because this is a family affair, the four package options starting at $7 (an unlimited pass will also be available) are named after the brothers and a sorely missed four-legged family member.
Brian's Basic is a one-step ceramic layering process and includes a body wash and ceramic drying agent. Next is Bob's Deluxe, a two-step ceramic layering process, which adds a rim and tire cleaner, and ceramic triple polish. Suds Bros Supreme, the three-step ceramic layering process, includes a rim brightener, ceramic high gloss finish, ceramic clear coat protectant and a goodie bag.
Finally, the best value, Top Dog (in honor of the family's Golden Retriever who died), is the four-step ceramic layering process and includes all previously mentioned services plus a ceramic full body protectant and an extreme lava bath. As such, it also promises to result in the shiniest cars in town.