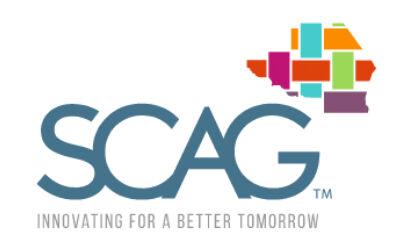 Despite the continuing COVID-19 pandemic, the national economy has made significant positive steps forward since the months of April and May, according to the executive summary of a report released Monday by the Southern California Association Governments (SCAG). The SCAG region has followed a similar trend.
In the six counties represented by SCAG, the largest regional planning organization in the nation, unemployment rates reached a high of 18.1% in May before gradually declining back to 12.7% in September. SCAG includes 191 cities, including Redlands.
Due to government-mandated shutdowns and stay-at-home orders, industries such as Leisure and Hospitality, Information, Nondurable Goods and Retail Trade were hardest hit. As the region rebounds, Leisure and Hospitality, Retail Trade, and Construction industries in the SCAG region have bounced back.
Prior to the pandemic, the Riverside and San Bernardino counties were generating an average of over 43,000 in new jobs for a compound annual growth rate of 3.3%. If the current pace of job loss continues, Riverside and San Bernardino counties stands to lose 102,100 jobs in 2020, a decrease of 6.6%. Assuming that the pandemic begins to improve, a vaccine is created and accepted, and additional COVID-19-related stimulus is passed, Riverside and San Bernardino counties are estimated to recover 62,900 jobs or growth of 4.2 percent, with total employment reaching more than 1.5 million by 2021.
In addition to state and federal stimulus, which helped residents and businesses stay afloat, innovative strategies such as 'contactless delivery' and remote work allowed many businesses to stay open during the pandemic. These adaptations have also demonstrated the importance of crucial infrastructure such as high-speed broadband connections.
Whether in telehealth, distance learning or video conferencing, the ability for residents, businesses, and academia to continue to connect and collaborate has reduced community spread and kept the regional economy alive.
Just as these affects have been uneven among population segments, they have also exposed intraregional vulnerabilities in the SCAG region, where low-resourced jurisdictions have seen larger impacts. It is clear that the pandemic has disproportionately impacted the least advantaged and most at-risk SCAG region residents.
Lower-income segments of the population at the national, state, and regional levels have seen dramatically higher job losses and economic disruptions related to the pandemic. Prior to the pandemic, this segment of the population was already experiencing significant difficulties due to a variety of factors explored in this report, most importantly the high cost of affordable housing, all of which have only been amplified by COVID-19.
"Overall, the pandemic has dramatically upended nearly every aspect of life," the summary said. "The resilience of the SCAG region and its diverse population indicates, however, that just as after the Great Recession, the region will recover. Local leaders must amplify the power of federal and state stimulus and business innovation by ensuring that the recovery reaches every SCAG resident."
SCAG region unemployment
     February      October        Difference    
Imperial        17%    18.8%        1.8%
Los Angeles        4.6%    12%        7.4%
Orange        2.8%    7.5%        4.7%
Riverside        4.1%    9%        4.9%
San Bernardino        4.1%    9%        4.9%
Ventura        3.7%    7.1%    3.4%
SCAG region        4.2%    10.6%    6.4%
Source: California Economic Development Department