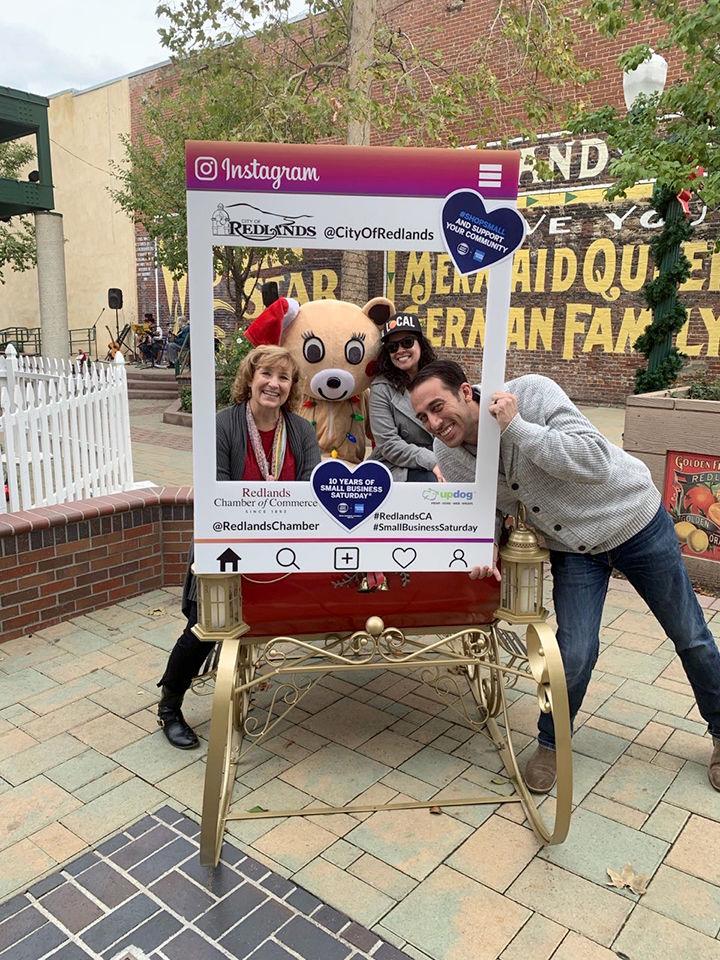 Redlands loves its local business owners and showed its support on Small Business Saturday.
Shop Small is a national holiday that falls on the Saturday after Thanksgiving, urging community members to support small businesses.
Redlands hosted an event in Ed Hales Park to kick off the holiday with a photo booth, holiday props and music.
Redlands has been celebrating Shop Small Saturday for the past few years.
"It is a petition for people to do their holiday shopping here in Redlands rather than online," said Chamber of Commerce President Marissa Kramer. "It helps boost our local economy and keeps the tax revenue dollars here in Redlands."
According to American Express, which is a big supporter of the holiday, "for every dollar spent at a small business in the U.S., approximately 67 cents stays in the local community."
One local business who sees an uptick in sales is Redlands Thrift and its sister company The Blues.
Redlands Thrift had a special Shop Small sale that included 30 percent off to thank its customers for supporting the two companies for 27 years.
"We have been participating in the holiday for the past few years," said co-owner Jo Walsh. "We see about a 15 to 20 percent increase in sales."
Running a small business is not for the faint of heart, especially on the weekend of Black Friday and Cyber Monday deals where chain corporations make millions.
Walsh appreciates Redlands advocating for its local shops.
"It is great for everybody and Saturday was a wonderful time for it. We are competing against all the chains with Black Friday," said Walsh.
Cindy Terice who has lived in Redlands since she was a child, thinks Redlands' downtown shops give the city its charm.
"It is always nice to walk down State Street, especially around Christmas with all the lights.
"These shops have things you just can't find at a place like Target," said Terice.
Another Redlands resident, Brittany Holland, who moved here with her husband in 2013, said downtown is the perfect place to find meaningful gifts.
"I love shopping at Nectar clothing, its boutique style is fun and has cute clothes and jewelry I get for my nieces sometimes."
Redlands' local shops are certainly one of the most unique and charming things about the small Southern California city.