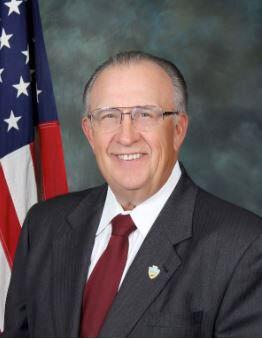 The value of Redlands properties increased 5.3 percent to more than $10.2 billion last year, according to the annual Property Assessment Roll signed by San Bernardino County Assessor-Recorder-Clerk Bob Dutton earlier this month.
The 2020 San Bernardino County Assessment Roll contains 815,482 taxable parcels valued at $247.9 billion, which is a 5.7% net increase as compared to the 2019 Assessment Roll, according to a press release.
The Assessment Roll reflects only reports ending on Jan. 1, 2020.
"I wanted to highlight this because there are unknown impacts, if any, of COVID-19 on property valuations in San Bernardino County that would not be reflective in this year's annual assessment roll," Dutton said.
Upon his signature, Assessor Dutton delivered the 2020 Assessment Roll to San Bernardino County Auditor-Controller/Treasurer/Tax Collector Ensen Mason.
"This year's Assessment Roll for San Bernardino County is over $247 billion, which represents a 5.7% increase from the prior year," Dutton said.
Redlands' assessed valuation climbed by more than $510.9 million, from $9.7 billion on Jan. 1, 2019, to $10.2 billion on Jan. 1, 2020.
Ontario had the highest valuation at $29.5 billion with an increase of 7.4%.
How to check your property's value
Individuals wishing to see their personal assessed values may visit the assessor's website at sbcountyarc.org. The public can also call the assessor's toll-free number at 1(877) 885-7654.
 
 
 
 Local assessed valuations
City            Total            % gain
Highland        $3,957,284,518         4.1%
Loma Linda        $2,412,552,349        3.8%
Redlands        $10,225,498,653        5.3%
San Bernardino        $16,296,056,728        5.6%
Yucaipa        $4,878,509,351        4.5%
Incorporated cities    $211,002,595,098    5.8%
Unincorporated areas    $36,960,974,490        4.7%
County grand total    $247,963,569,588    5.7%