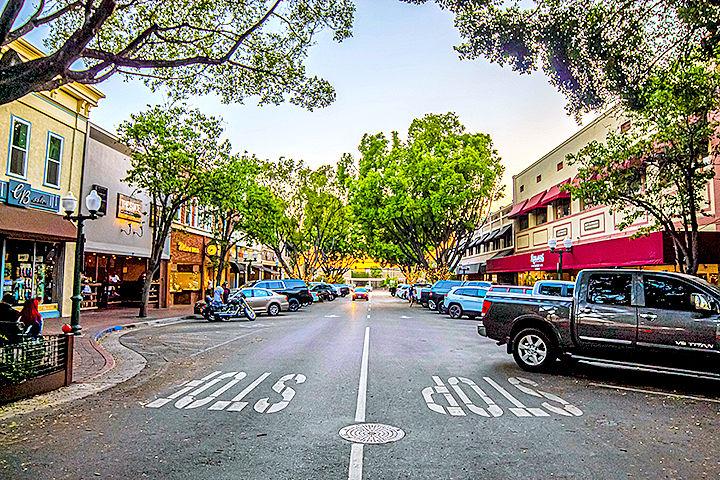 The Redlands City Council voted unanimously to adopt a resolution that would close limited portions of State Street for restaurants to have expanded seating for dining.
On Tuesday, June 16, the council approved the closure of State Street between Orange and Sixth Street and Fifth Street between Redlands Boulevard and Citrus Avenue.
The plan is to start the closure from 5:30 to 10 p.m. beginning on Thursday, July 2, until Saturday, July 4, every Thursday, Friday and Saturday until October or until the state allows for restaurants to expand their seating capacities.
The city is planning for approximately 50 tables on the blocks of State Street, and approximately 34 tables on both blocks of Fifth Street, with four customers per table.
Food service could be similar to the indoor dine-in service experience or to-go self-service.
City Manager Charles Duggan voiced his support of the resolution.
"COVID-19 forced restaurants to have a smaller capacity than usual to comply with physical distancing rules," he said. "The mayor and mayor pro tem met with restaurant and business owners to gauge interest."
Duggan said staffing the closure would come at some cost to the city, but it would cost-share with the restaurants.
"Details still need to be worked out," he said.
Mayor Paul Foster said the plan reflects the desire of the council.
"I met with restaurant and non-restaurant owners, and we put together an excellent proposal," he said.
Duggan said approximately 10 restaurants had already signed on to participate.
Councilman Paul Barich voiced his approval.
"This is a fantastic idea," he said. "It is a good way to help restaurants recover."
The proposal would require a small monthly fee for restaurants that wish to participate.
The fee may vary in the range of $30 to $60 per day of street closure, depending on the number of businesses that participate.
According to city staff, to close State Street to vehicle traffic for several hours, the cost is approximately $600 per day for vehicle towing and street cleaning services.
The city requests 50 percent reimbursement for those costs.
The city's general fund would absorb the balance of $300 per day.