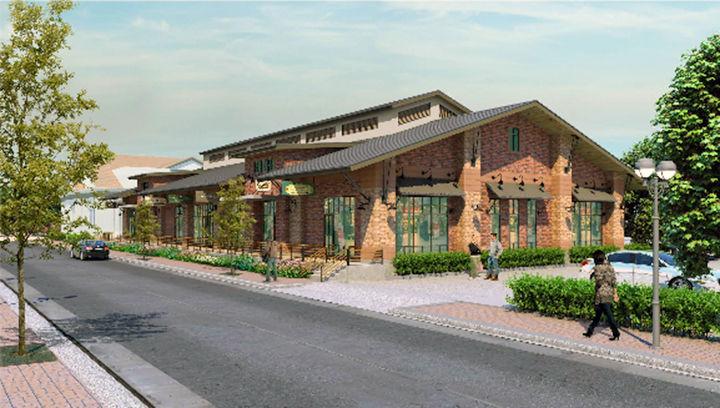 A 10,000-square-foot packinghouse-style retail building will be constructed across from the Santa Fe Depot, where the Redlands Passenger Rail project is expected to start rolling in three years.
Preparing for what could be a burst in activity at downtown, the City Council approved a new shopping center last August next to the FedEx building along Orange Street at Shoppers Lane.
A sign says it is being marketed by Cushman & Wakefield.
It will be just east of the Redlands Public Market, a collection of restaurants in the historic Redlands Mutual Orange Packinghouse being developed by Pomona-based Arteco Partners.
The multiple-tenant retail building at 333 Orange Street will offer restaurants and retail stores for the convenience of train travelers. The project includes a 5,200-square-foot building that will most likely house a bank or any other financial institution.
The project was required to preserve downtown's character and complement existing structures and the pedestrian environment.
Construction has not started. The building will feature  high-quality architectural details and ornamentation that would provide visual interest, shadow lines and features that divide the building plane into smaller-scale parts, according to the staff report. It will feature brick veneer exteriors, standing seam metal roofs, brick columns, metal awnings over windows and entrances and distinctive varying rooflines.
The light fixtures will be a Gooseneck design that will add to the high quality of the architecture, plans indicate.   
 The project also adds parking spaces and landscape to downtown.