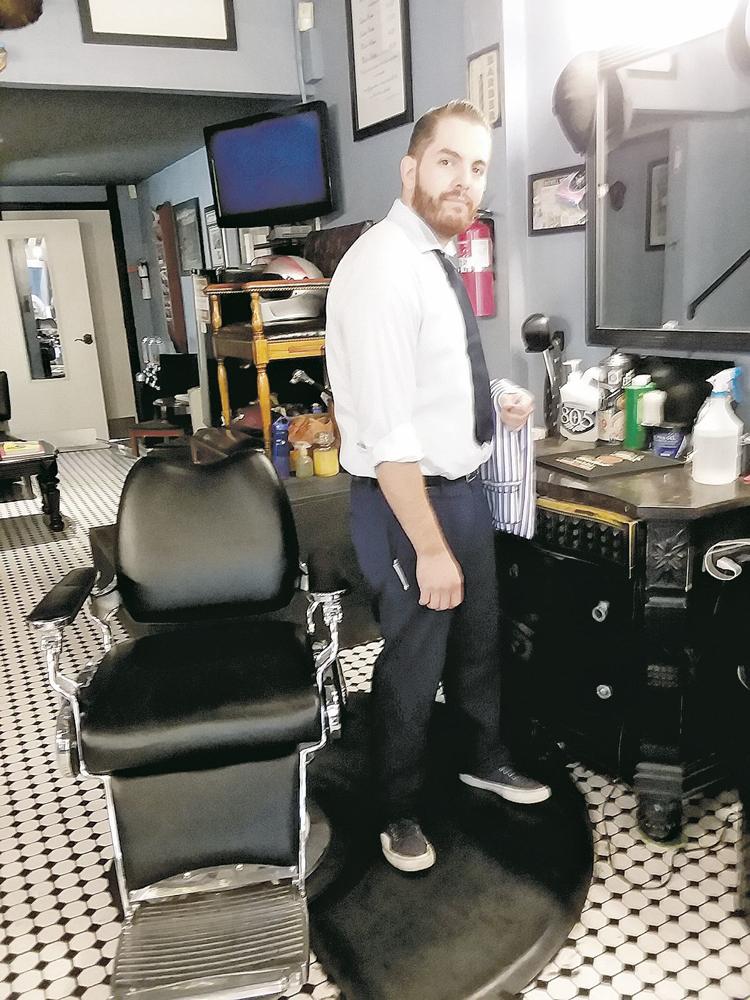 When asked why he became a barber, Pedro Marquez, explained that at age 12, he became aware of the many patrons who enjoyed their time at the barbershop his family patronized.  During his haircut visits, he watched "lots of guys" laughing and sharing life stories in the pleasant environment of the shop.
He said it reminded me of Floyd's barbershop in the "Andy Griffith Show," which inspired him to plan his future as a professional barber.
He achieved his desire three years ago, after graduating from a barber college in Ontario and receiving a license to serve customers. College required attendance five days per week for a full nine months and passing a final test. His tuition also included the application for a business license.
A resident of Redlands since 2005, Pedro decided to make "his town" the site of his new profession and sought a shop where he could rent the space needed to serve his potential customers. He selected Wilson's Classic Barber Shop on Cajon Street. It had been there for several years and has been his address for the past three years. As a business tenant renting space for his professional service, he sets his own hours for "cuts and shaves" customers.
The other barber tenants were helpful to the "kid fresh from barber school" and one of them offered a suggestion for gaining more experience. It was to walk down to the church on the corner on Saturday mornings and offer free haircuts to the homeless who participated in the shower services offered by the First Methodist Church from 8:30 a.m. to noon on Saturdays.
Following this suggestion, he offered free haircut service to the 20 to 30 homeless men and women, who gratefully accepted the showers offered by the church and some of them accepted free haircuts from the barber. The church volunteers were pleased to include his haircuts in their Saturday morning ministries and provided stools in an assigned area where he dons his apron and sets out his tools.
The barber, when describing the customers, said, "Of the people who come in, 10 may want haircuts, but more of them want their heads shaved. A few of the women want their hair 'styled' as if they were in a salon."
His hair-cutting services have given Marquez the understanding of many homeless persons in Redlands, which he willingly shared in his interview.
"I meet many homeless persons, hear their stories and appreciate their situations, more than I ever did before these Saturday morning haircut sessions," he said. "In my opinion, 90 percent of them do want to get a job and many seem to be unstable. Some of the younger ones choose to remain homeless. But I do not judge too readily.  
"If we put ourselves in their position, we might recognize that not all are bad people. They are hurting people and may have lost a job, a family member or close friend, and some have left an abusive situation," he said. "They just need someone to talk to, to put oneself in their shoes."
Most of the people who show up for showers are regulars and they come every Saturday.  
"It is rare to see someone new," Marquez said. "One of the guys, who walks past my shop, always waves 'hi,' and another one came to say 'goodbye' when he decided to leave Redlands."
He said he hasn't heard about other barbers offering free haircuts.
"I don't know of any other businesses giving a free service to the homeless in our town," he said. "If so, it would be good to know about them and their generosity."