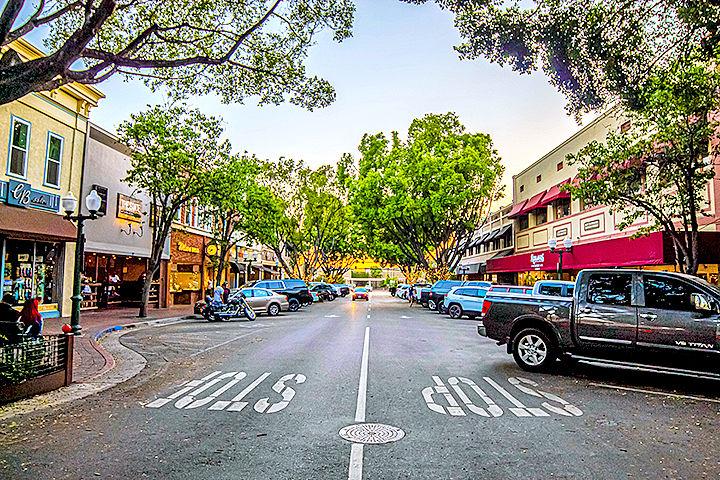 Due to a recent spike in COVID-19 cases regionally, Redlands, in consultation with its downtown restaurant partners, is postponing plans to block parking on East State Street for dining for at least two weeks. The events had been planned to begin on Thursday, July 2.
In partnership with local restaurants, the city plans to offer outdoor dining three nights a week in downtown Redlands, beginning at 5:30 p.m. Thursday, Friday and Saturday evenings. East State Street between Orange Street and Sixth Street, and Fifth Street from Redlands Boulevard to Citrus Avenue, will be closed to parking and vehicle traffic to allow local restaurants to offer outdoor dining in the street from 6:30 to 10 p.m. All streets will reopen by 11 p.m.
Expanded outdoor dining is intended to allow Redlands restaurants to reopen safely, promoting physical distancing and safety consistent with State and County public health recommendations.
On Tuesday, June 16, the Redlands City Council approved a resolution authorizing agreements with restaurant owners to set up outdoor dining and food service in designated closed street areas on State and Fifth streets.
Participating restaurants tentatively include Caprice Café, Darby's Cantina, Don Orange, Living Root Cellar, Lot 22 Olive Oil Co., the Tartan and the State.
Each restaurant planned to provide full dining service to their respective dining areas, including serving alcoholic beverages.