The new Metrolink train added some long-needed infrastructure and with that comes the need for housing for those moving away from the big cities. That's where Redlands Architect Christos Hardt of Miller Architect comes into play.
Hardt designed the Starbucks in downtown Redlands, the nearly completed LuxView apartments off Alabama Street, and is in the queue to design many more structures for Redlands.
Although he's worked at Miller Architects for nine years, the 40-year-old Hardt knows he has a lot to learn within his field.
"You get your degree, you get your license, but you soon find out you still don't know anything," Hardt said.
Still, he is conscious of the fact that getting to this stage in his career is an impressive feat.
"The average architect takes 14 years to get their degree and licensure. Medical school is shorter than that, in fact law school is considerably shorter than that," he said.
Hardt is unique in his thinking of architecture.
"I think a lot of people don't even know what it is to be an architect. People even in the profession don't know what an architect is," he said. "I don't mean picking windows and placing them in a building. I'm saying what it means to people's lives. To me, being an architect is to be someone who builds places where people feel like they belong. People don't always get that."
He gives Redlands' own Olive Avenue Market area as a shining example of that feeling.
"We use the term 'AnyTown USA' a lot in our field. Redlands is not the norm as far as sustainability and walkable communities like they have had in Europe for hundreds of years," he said.
Hardt hopes to be a traveling lecturer in the future so that he can share his architecture academia with people all over the world.
"I think it's really valuable."
Hardt is so passionate about architecture that he spends his free time looking at the world through that lens in the digital world.
"I'm a computer guy. Video games have an impact on a surgeon's technical proficiency and can also have a really big impact on architecture. We use that same kind of spatial reasoning in our modeling," he said.
Referencing medical professionals is something that is in his blood. "My dad was a doctor, my mom was a nutritionist, both my grandpa and uncle were dentists."
He considered pursuing a career in medicine himself.
"I even took the MCAT (Medical College Admission Test)," he said.
Once he chose architecture over medicine, Hardt never looked back. "I never felt like I needed to drop it," he said. "That doesn't mean there haven't been times where I've struggled. But if I'm really struggling, I know that the result of that struggle is that I'm doing something that I really do feel passionate about. I can take a lot," he continued.
Family is something that matters a lot to Hardt. He has navigated personal issues and societal issues as well as anybody, "we all know about the recession in 2009. It was impossible to get an architecture job. Just so happened that my dad passed away that year too." Even as he grieved he took care of his mom and his older brother who has Rubinstein Taybi, a genetic disease. "He's very dependent. It's good for me to be around them." he said.
He also is excited about a change in his personal life later this year, "my next big move is I'm getting married in September!" he said.
Hardt's next career opportunity sees him transitioning part of his job to San Diego. "I'm for sure staying in Redlands, but I'll have a satellite office," he said.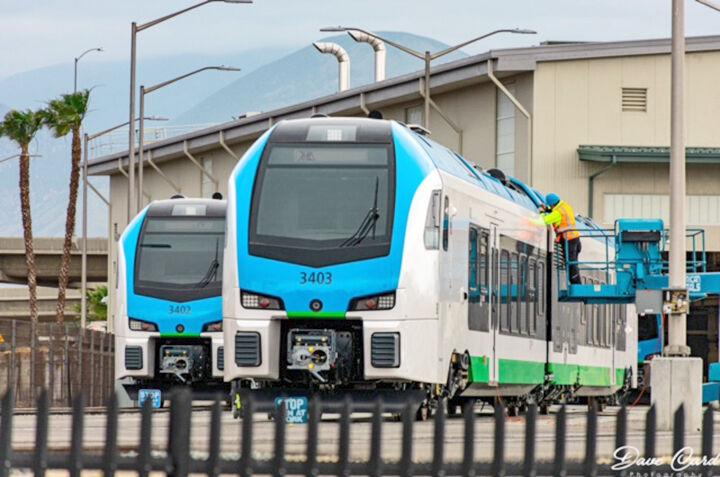 He finds fulfillment in architecture and is sure that will carry over to San Diego. "But that's also a realization that's within me more so than it is with the world around me. I know what my value is within me, and I think I can translate that to other people," he said.
Hardt plans to continue making Redlands a more sustainable place while still ensuring the area's rich history stays intact.